First-person wilderness survival sim The Long Dark braves Kickstarter
By Far Cry 3, God of War, Saints Row and League of Legends devs.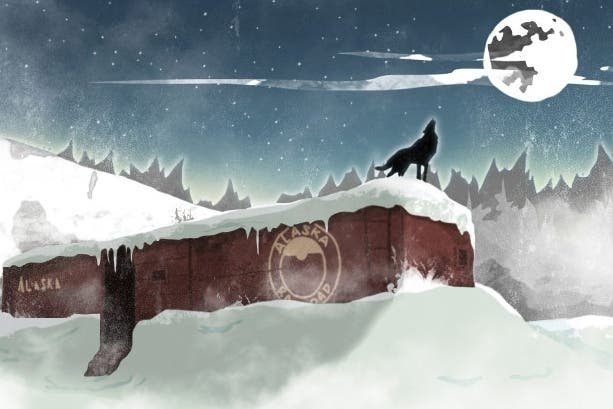 Last week the former Relic, Riot, Volition and BioWare devs at the newly found Canadian startup studio Hinterland announced that it would be bringing its first-person survival sim The Long Dark to Kickstarter and now the campaign's gone live.
The Long Dark will be about surviving the elements in the Northern wilderness after some catastrophic event has left the region without power. As bush pilot William Mackenzie, you'll have to be mindful of the weather, time of day, your gear's condition, the current predator situation, and your food, water and energy consumption.
Combat against other people will be a very rare occurrence, and the open-world sandbox gameplay will allow plenty of choice when it comes to how to contend with other people in this dog-eat-dog world. Both selfishness and selflessness can be your downfall, so players will have to toe the line when dealing with other survivors.
It's an ambitious project full of ambiguity and mystery and while there's sadly not any concept footage in Hinterland's 10 minute pitch video, the developer does have an impressive pedigree. Creative director Raphael van Lierop previously directed Warhammer 40,000: Space Marine and served as narrative director on Far Cry 3, writer Marianne Krawczyk penned the main three entries in the God of War series, art director Hokyo Lim set the look for League of Legends and The Unfinished Swan, technical director Alan Lawrance was previously senior programmer on the Saints Row series, and audio director David Chan handled the sound in Mass Effect and Knights of the Old Republic.
While The Long Dark will transpire over a large open-world, it will be released episodically with the first chapter due in October 2014 for PC, Mac and Linux. Later chapters will be released as free updates. Early reserves can guarantee a digital copy of The Long Dark for $15, while the rest will need to pay $20 for it. $30 pledges will come with a digital soundtrack and art book, and $40 includes all of the above as well as early access to the beta.
After a day, The Long Dark has acquired $32,364 towards its $200K goal with 28 days to go before its 16th October deadline.