Farming Simulator 14 plows onto iOS and Android
Out now for £1.99.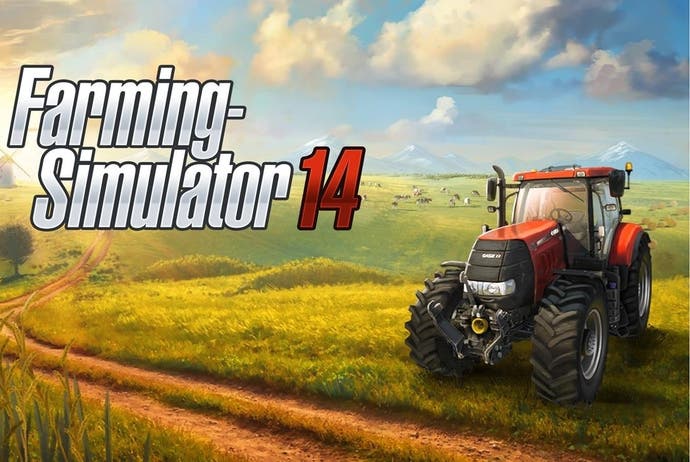 Farming Simulator 14 - which is short for Farming Simulator 2014, as opposed to the 14th game in the series - is out now on iOS and Android devices.
Priced at £1.99 / $2.99, this mobile port will task players with planting crops, mowing wheat, hiring manual labour, and ultimately being the most badass farmer you can be.
The rural curio will migrate to Windows 8 Phone, Microsoft Surface RT and Amazon Kindle later this year before heading to 3DS and Vita in the spring.
Since its launch in 2008, the Farming Simulator series has shifted over four million copies across various platforms. Unfortunately, that isn't necessarily any indication of quality as EG-contributor Dan Whitehead was completely bummed out by his disappointing experience with Farming Simulator 2013. "The complete lack of ambition shown by this underdog has disappointed me more than any lacklustre blockbuster ever will," he wrote in his Farming Simulator 2013 review.