Ex-Command & Conquer dev's RTS Grey Goo gets a release date
Rise of the machines.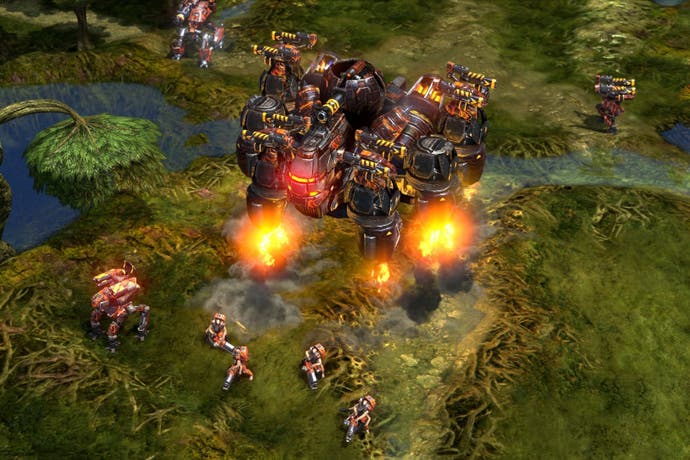 Ex-Command & Conquer and Star Wars: Empire at War developers at Pretroglyph have announced that the studio's upcoming RTS, Grey Goo, is coming to Steam on 23rd January.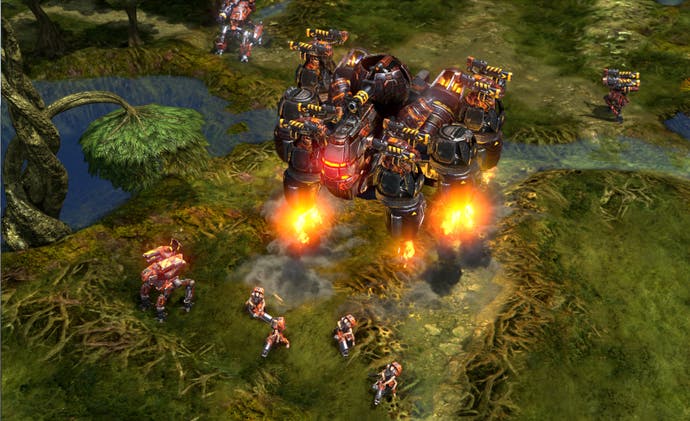 One of Grey Goo's most intriguing concepts is that it's based on concepts from the Defense Advanced Research Projects Agency (DARPA) and enemies will adapt their AI to your behaviour. This ties into the game thematically, too, as it's about machines adapting to survive and stripping our lovely planet of its natural resources. That's where it gets its title from.
Furthermore, Lord of the Rings and King Kong special effects studio WETA Workshop is lending a hand to developing the game's art.
Grey Goo was going to have a lengthy beta test, but apparently its alpha testing was so fruitful that the developer decided to just plow through straight to launch.
"Back in August, our plan was to start Alpha testing in order to get comprehensive feedback on the game, and then ramp up from there," the studio said. "What ended up happening is that our testing phases, including Closed Alpha, provided us with such valuable information on subjects like balance, stability, fun factor and more - that we were able to double down, start working on these things, and come up with a final road map that would take us straight to launch."
To see how Grey Goo looks in action, here's a lengthy developer livestream.