Donkey Kong Country 2 drops onto Nintendo Switch Online next week
Also Mario Picross and SCAT.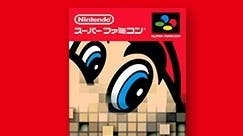 Rare's classic SNES platformer Donkey Kong Country 2 arrives for Nintendo Switch Online next week, on 23rd September.
Mario's Super Picross also makes its Switch debut at the same time. It's the game's first release ever in the US after only being localised in PAL regions via the Wii Virtual Console.
This is a Super Famicom release, and Nintendo is sufficiently sure you'll be confused how it works that it has released this video on how to play:
Be sure to also check out this quick video on how to play Mario's Super Picross on Super NES – #NintendoSwitchOnline without having to learn Japanese!

Use numbers as clues and chisel away squares to bring hidden images to life as Mario cheers you on! pic.twitter.com/BT4AkKrFCC

— Nintendo of America (@NintendoAmerica) September 16, 2020
Rounding out next week's additions are SNES beat 'em up The Peace Keepers, and the wonderfully-named NES sidescroller SCAT (which stands for "Special Cybernetic Attack Team", before you get any ideas).
Donkey Kong Country 2: Diddy's Kong Quest, Mario's Super Picross plus more Super NES and NES games will arrive on 23rd September for Nintendo Switch Online members! pic.twitter.com/oKvMN1keWZ

— Nintendo UK (@NintendoUK) September 16, 2020