Disney announces toy/video game hybrid Playmation
Wearable computing costumes meet mobile apps and figurines.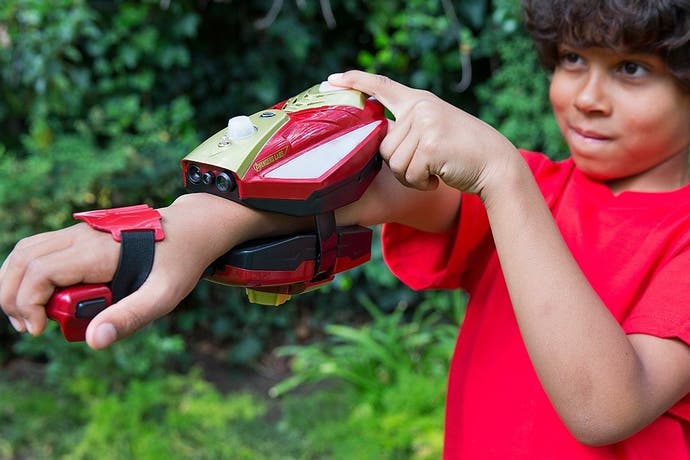 Disney is taking another stab at the "toy to life" genre with a new project called Playmation.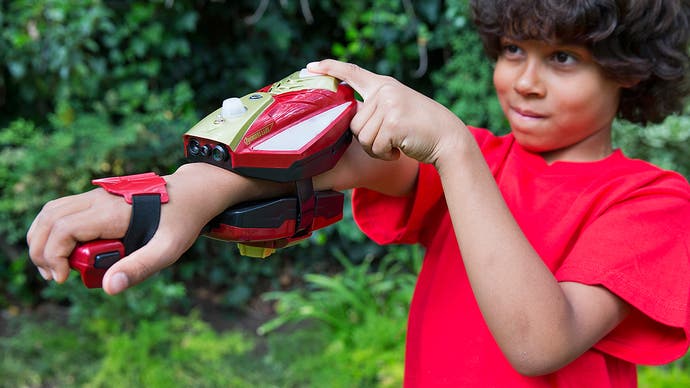 Where Disney Infinity is primarily a video game with some physical figurines complementing it, Playmation is going to be primarily based around toys and physical play with some light mobile app integration.
So how's it work? It's a little unclear at this point, but the basic gist is that people will buy their kids wearable computers in the form of costumes that will work with mobile apps to create physical challenges for them.
The first Playmation set will be themed off Marvel's Avengers and includes Iron Man's "high-tech Repulsor Gear" gauntlet. Using a blend of smart toys, wearable computers, motion sensors, figurines and companion apps, the idea is that kids will go on fourth wall-breaking adventures guided by the tech. In the case of the Avengers, that will include the Iron Man suit's Jarvis ordering commands.
"You will go through familiar gameplay experiences of leveling up, earning points and completing missions," Disney explained in its FAQ. "There is a companion app, but Playmation is not meant to be played in front of a screen. Instead, you become part of the story in real life-running around and using your imagination to complete missions and go on exciting adventures."
It all sounds similar to what BioWare co-founder Dr. Greg Zeschuk is doing with playgrounds these days. Only Playmation has costumes, albeit expensive ones. According to The Verge, the first Playmation set will cost $119.99.
The Avengers set will launch this October in North America, though no European release has been announced.
Future sets, not due until 2016, will focus on Star Wars and Frozen.
Here's a trailer showing off the somewhat ambiguous concept: