Disgaea's penguin-themed platform spin-offs Prinny 1 and 2 heading to Switch this Autumn
Both games in one bundle with all DLC.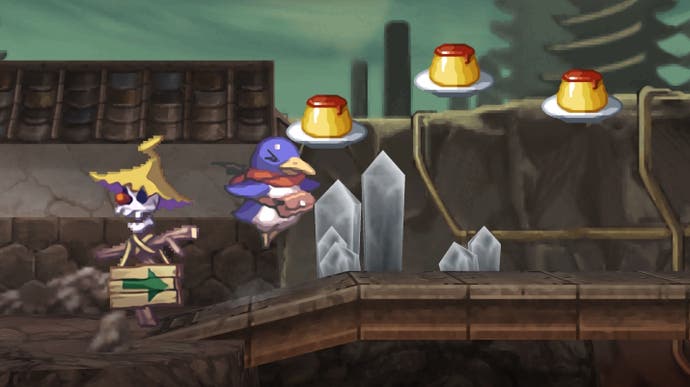 Disgaea's two side-scrolling platform spin-offs - Prinny: Can I Really Be the Hero? and Prinny 2: Dawn of Operation Panties, Dood! - are being bundled up into one penguin-themed package for Switch, and it's due to arrive later this year.
From a gameplay perspective, both are obviously a million miles away from the glorious turn-based strategy abyss that is the main Disgaea series - it's all running, jumping, and thwacking here - but they're immediately recognisable as being part of the same universe, sporting the core games' appealing art style and daffy sense of humour.
Prinny 1, in case you're wondering, sees our titular hero off on an adventure to locate the ultimate dessert for their demonic master, Etna, while the second, as its name implies, sees Prinny hot on the heels of the nefarious panty stealer, Phantom Thief. In both cases, spirited platforming action ensues, some of which can be seen in the announcement trailer below.
Developer Nippon Ichi is calling its incoming Switch bundle Prinny 1•2: Exploded and Reloaded, and it'll feature both main campaigns (plus their extensive Asagi-themed alternate story modes), as well as all DLC. English and Japanese audio options will be available too.
There's no firm release date for Prinny 1•2: Exploded and Reloaded on Switch just yet, but it's currently expected to arrive some time this Autumn.