Dark Souls 3 gets a very basic PS4 Pro upgrade
The same visuals at higher frame-rates - but no 60fps lock.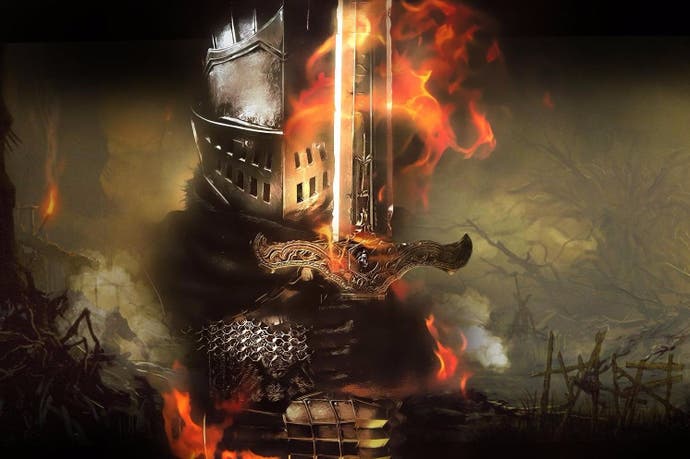 This one's been a long time coming. In fact, in the early days, when PS4 Pro was still known by its Neo codename, Dark Souls 3 and Bloodborne were two of our early picks for titles ripe for upgrading on Sony's new, more powerful console. Months later, From Software's Pro update has finally arrived as part of the new patch 1.11 package. "Increased frame-rate for gameplay" is promised, but to what extent does it deliver?
First of all, it's worth noting the careful language From Software is using here. There's no mention of 60fps gameplay - or indeed any kind of target for the title's revised output running under Pro hardware. Secondly, no other improvements are mooted at all, be it increased resolution or improved image quality. Based on analysis of the PC version, possible enhancements based on the existing codebase are few and far between - at launch, the PS4 lagged behind only in shadow and motion blur quality, and it's interesting to note that these days, both base and Pro versions feature the PC's top-quality blur setting. Ramping up shadow quality a touch barely seems worth the effort.
As things stand, what we get is exactly what is promised - nothing more, nothing less. Frame-rate is indeed 'increased' from the base game's 30fps read-out to an average somewhere in the mid-40s. In highly constrained areas, or looking at the sky, you do stand a good chance of hitting the theoretical maximum of 60fps (the game uses v-sync throughout), but actual gameplay hitting the optimal update is minimal. In short, From Software's approach to PlayStation 4 Pro support is essentially to turn off the frame-rate limiter and allow the game to run into any bottleneck it might come across, be it CPU, GPU, memory bandwidth or perhaps, storage.
When we tested the PC version of Dark Souls 3, both GTX 970 and R9 390 could hit 60fps when paired with a suitable CPU, so by extension we believe that RX 470 and RX 480 (the closest match we have to PS4 Pro's GPU) should be able to hit the same level of performance. However, our lowest recorded frame-rate on the new console comes in at 36fps - in a scene heavy in alpha transparency effects. There's also heavy stutter when moving into new gameplay areas. This also occurs on the standard game, but the swifter collapse from the higher frame-rate is much more noticeable on Pro.
There's the sense that From Software has done the absolute bare minimum here to support PS4 Pro, so the question is to what extent this represents an improvement over the regular PS4. Well, if the original game didn't suffer from noticeable judder issues owing to a lack of consistent frame-pacing, we might have some concerns about the inadequacies of this Pro upgrade. However, even with the variable frame-rate, patch 1.11 patch does represent an improvement on PS4 Pro - though not an especially impressive one. The input latency that came with Dark Souls 3's 30fps cap is lifted at laest - meaning controls feel a touch more responsive than before. However, the judder in screen motion remains.
Fundamentally, Dark Souls 3 is designed to run at 30fps on console and simply unlocking the frame-rate isn't giving us the upgraded experience we'd hoped for. Fixing the frame-pacing (pretty please?) and increasing the resolution may have been a better utilisation of the PlayStation 4 Pro hardware overall, where an optional 'unlocked' frame-rate mode could have made a nice bonus. Maybe this is something From Software might consider for a later update (or Bloodborne Pro support) but as things stand, Dark Souls 2 Scholar of the First Sin running on PS4 Pro with boost mode remains the only game in the series to consistently hit 1080p60. And if you want that silky-smooth experience for the latest title in the series, the PC version is the only way to go.