Samsung KS7000 4K TV review
The best gaming 4K HDR display under £1000.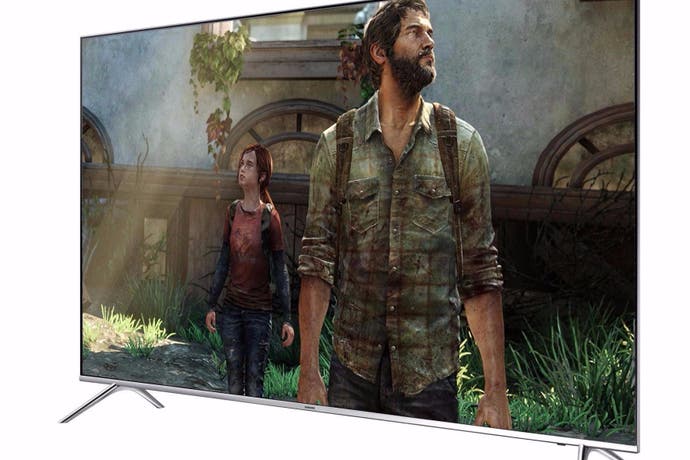 When we first tested Samsung's KS7000, the all-important game mode wasn't available when viewing HDR material, instead limiting the display to movie mode and a mammoth 117ms of input latency - and that was a massive shame. Samsung's display technology is excellent, its HDR implementation has much to commend it, and in many other respects, both the KS7000 and its nearest US equivalent, the KS8000, are best in class in the mid-range market sector. Well, the good news is that game mode is now available with HDR via a recent firmware update, which means that you get all the benefits of Samsung's technology with a class-leading 23ms of lag, regardless of whether you're in HDR mode or viewing standard material.
Our experience suggests that there are still a few random firmware bugs that addressing - such as HDR sometimes being displayed as SDR. And there's also the matter of the user having to manually adjust various settings when using game mode in combination with HDR to display this format correctly, making set-up more difficult than it need be (something we've addressed in a video further down this page). But in terms of price vs performance, the KS7000 now moves ahead of our previous mid-range pick - the Panasonic DX750.
Beyond these teething problems the KS7000 is a superb 4K display that offers up an enticing entry point into getting a quality HDR experience. In fact, for the money you are getting superb all round performance with low input lag no other manufacturer can match with their 2016 ranges when displaying HDR. As expected there are some caveats at the sub-£1000 price point, but these are things that apply to most TVs in the mid-range bracket, and can only be avoided by spending considerably more money on a flagship high-end display.
First impressions reveal a sleek minimalist design with a super-slim bezel and glossy panel. The two-piece stand smoothly slots into place and matches the design of the bezel, although as both feet are located towards the edge of the display it may be difficult to fit the KS7000 on many AV racks. Materials also feel solid to the touch, though upon close inspection it's clear that build quality could be better. For example, the back of the panel is glued to the front bezel instead of these parts being screwed together. This can lead to some separation between the two leaving a small gap (something that is starting to happen on our review model). It's not something we'd expect to find on a mid-range display and the issue also appears on the considerably more expense KS8000 as well.
Buy the Samsung KS7000 from Amazon
Panel uniformity is also somewhat mixed on our unit, with the left side appearing visibly brighter, particularly when viewing HDR content - as the ramped up backlight makes it easy to spot these issues. However, the problem doesn't stand out noticeably when SDR content is displayed due to the reduced light output. It's worth bearing in mind that panel uniformity is random, and isn't indicative of the performance for this TV across multiple sets, so your mileage may vary.
In terms of connections, most of the inputs are located on the One Connect box - a breakout hub that features 4x HDMI, 2x USB 2.0, and 2x RF inputs, along with an optical output. There's no SCART, component or composite AV connectors to be found, so adaptors are required to hook up legacy sources.
Moving to the back of the TV itself, we have inputs for the One Connect box, USB (just the one), and LAN for hooking up the TV to the internet via ethernet. We really like what Samsung has done here, as it allows us to hide all of the cables down the back of an AV rack, rather than having these dangle out from the sides of the TV. This also makes it easy to add and remove devices from the set if it is wall mounted. It would be nice to have some extra HDMI inputs on the TV itself, but for the most part the One Connect box is a good 'catch-all' solution.
Picture quality
After a basic set-up, game mode provides a decent image with good colour accuracy, though whites feature a cyan tinge that imparts a cooler look to the picture. Movie mode is more balanced in this regard, and if you're not calibrating your display, this is the best preset to use for watching films and TV shows. However, when gaming it's arguable that you don't necessarily need completely accurate images to get an enjoyable experience and for most people game mode delivers a suitably natural image after some basic tweaking (our settings video above has you covered there).
That said, game mode calibrates to a high standard, with the KS7000 delivering a natural picture free from any visible inaccuracies - an improvement clearly visible when playing games and watching movies in standard dynamic range. Performance here is also backed up by deep black levels (0.03 nits @ 114 nits brightness) and solid motion handling for an LCD. While motion resolution is limited to around 350 lines, there is less ghosting compared to our Panasonic DX750 and Samsung's own KU6400. Smearing is reduced and as such there is more clarity to moving images compared to other 4K HDTVs we've tested so far.
Motion clarity can be further improved in movie mode too, via black frame insertion and frame interpolation - the former producing more plasma-like motion, though at the expense of introducing visible flicker. However, due to high levels of input lag in this mode we cannot recommend using this feature when gaming.
On the other hand, viewing angles suffer from washing out the picture when viewed off-axis - a common trait of VA panels. So, to get the most accurate image you'll need to view the display head-on otherwise images lack depth and colour saturation. Unfortunately, this is a compromise that is required to enjoy deep black levels and high contrast on an LCD display. You'll need to go for an OLED in order to have wide viewing angles while preserving deep black levels.
Whether we are gaming or watching UHD Blu-rays, the KS7000 delivers impressive 4K images with plenty of depth and detail across both bright and dark areas. Samsung's PR agency sent us the 49-inch model for review, and as such, details on the KS7000 didn't pop out quite as much on our larger 58-inch Panasonic DX750, though games still exhibit a clear upgrade in clarity and resolution over a similarly sized 1080p screen. Titles like ReCore and Forza Horizon 3 really shine on this display when running at 60fps on a high-end PC, with decent motion handling and balanced images creating a very immersive experience. Likewise, PS4 Pro titles such as The Last Of Us Remastered also look great.
The good news is that accurate images don't need to be sacrificed in order to enjoy a virtually lag-free experience when using game mode. Here input lag is around 23ms in standard and high dynamic range modes, resulting in crisp controller response where we simply cannot detect any delay during gameplay. Button presses and turns of the analogue sticks feel instantaneous, and this makes the KS7000 ideal for fast-paced games that require crisp controller response.
The HDR experience
It's great to see such a low level of input lag on offer and performance is also available when playing HDR content. The HDR presentation on the KS7000 is excellent given the limitations of the TV using an edge-lit panel. There is plenty of impact across bright highlights, with the display's ability to resolve 1000 nits of brightness while accurately displaying information up to 4000 nits (via tonemapping) providing a naturally punchy and detailed experience that you won't find on entry level 4K TVs. Dark scenes also turn in a solid showing due to the panel's ability to provide inky black levels whilst retaining plenty of detail in the shadows. The company's backlight dimming solution works well here with night-time and dark scenes featuring decent black levels.
There are limitations with an edge-lit solution, but the KS7000 generally does a very good job at controlling the amount of haloing and light pumping that is usually present on displays featuring dynamic backlighting. The KS7000 uses a pseudo local dimming implementation that consists of 10 vertical columns, and at least half of those are always on. This helps to reduce blooming and allow for more precision than basic global dimming would allow. That said, in demanding scenes with mixed images, darker elements of the picture do wash out as brighter elements appears on screen, which takes away some depth from the affected areas.
Thankfully, Samsung's dynamic backlight implementation is more refined than Panasonic's, so there is less light pumping on the KS7000 when compared to the DX750, and the HDR experience is better as a result. It doesn't come close to matching true local dimming displays like the Samsung KS9500, the Sony ZD9, or self-emitting displays like LG's B6 OLED, but the results are very good given the limitations of an edge-lit display.
In the £1000 price bracket, the KS7000 easily delivers the best HDR experience where low latency gaming, colour accuracy, and preserving highlight details are concerned. Games look and feel wonderful to play in HDR and at 4K resolution in general. That said, there are a few annoyances when using game mode and HDR. For example, when a HDR signal is feed to the TV the backlight automatically ramps up to maximum in movie mode, allowing for the full dynamic range to be display.
However, with game mode the backlight must be manually increased to its maximum point to display HDR correctly. Smart LED also needs to be set to high, and colour space to auto to get the most accurate HDR experience. It's also worth pointing out that UHD Colour needs to be turned on for HDMI inputs before external sources will recognise the KS7000 as a HDR capable display.
The situation here is far from ideal, and it's not possible to simply 'plug and play' and get an accurate HDR experience. In fact, HDR is disabled by default and this will cause confusion for casual users who aren't clued up on what to do. Annoyingly, some of the changes made to game mode when viewing HDR will have to be reversed when displaying a SDR source, as settings for game mode are currently not saved independently for HDR and SDR, unlike with movie mode. We understand that Samsung are looking into resolving this in a future firmware update, but right now getting HDR to work with low input lag on the KS7000 is more complicated than it needs to be.
Scaling quality
While the KS7000 looks its best when fed a native 4K signal, the vast majority of content available is still at 1080p resolution or below. As such scaling quality is very important, and it's one area where Samsung does a very good job. The KS7000 resizes images with slightly more refinement than the KU6000 series, showing up fewer artefacts across all resolutions. 1080p appears crisp and clear from regular viewing distances, and even up close artefacts are kept to a minimum. Samsung's smooth scaling algorithm ensures that jaggies and unwanted stair steps are nowhere to be seen. As expected, the KS7000 doesn't match the raw sharpness of a native 1080p TV displaying full HD content (even with overscan enabled), but this is less perceivable when viewed at range.
Lower resolutions don't hold up so well, and while both 720p and standard definition appear a little sharper than on the KU6400, games using these resolutions look visibly worse than on a 1080p screen. 720p looks acceptable enough (though soft) and the smooth scaling means that the usual pixel popping and roughness seen in lower quality scaling solutions are avoided here. The results aren't massively better than on the KU6400 we have in the office, but it is a mild step up that is appreciable on a 49-inch screen and it's some of the best scaling we've seen on a 4K screen so far.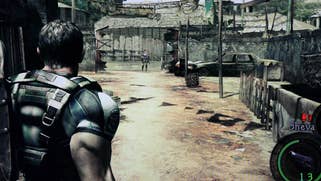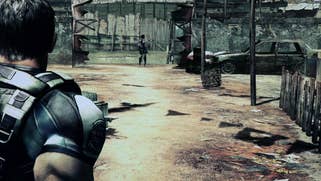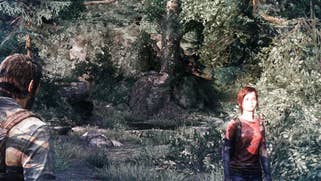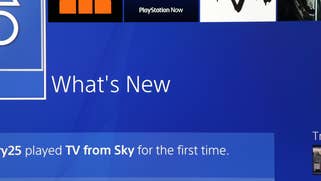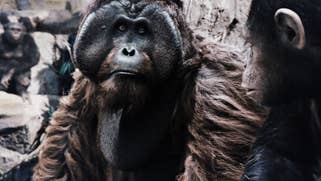 Samsung KS7000: the Digital Foundry verdict
At the sub-£1000 price-point, it's hard to find a 4K screen that does HDR justice, especially while catering to gamers' needs by featuring low input latency. Many displays lack a high enough level of peak brightness, or struggle to display a wide colour gamut, and even lack backlight dimming altogether. Coupled with potentially high levels of input lag if game mode isn't available, the choice is pretty limited for those on a budget, or who are looking at smaller screen sizes. The Panasonic DX750 is a solid choice, but Samsung's KS7000 is a step up in several areas, with super low input lag, wider colour gamut and superior backlight dimming. With game mode now working with HDR content, it's our first choice for those wanting an excellent introduction to 4K and HDR without paying a premium price.
The excellent tracking of DCI P3 in the Rec 2020 gamut allows for accurate HDR images when gaming and watching movies, with saturated colours that appear natural, while the TV's ability to hit 1000 nits peak brightness adds plenty of impact to specular highlights - especially as details up to 4000 nits are resolved on content mastered with this peak brightness level. The clincher here is the super low level of input lag - just 22ms. With game mode now working across both SDR and HDR, it's possible to have a great experience whether you're playing at 4K or 1080p resolution. The edge-lit dimming has limitations in demanding mixed-brightness scenes, although the implementation is still generally very good.
Overall, available for around £1000 the KS7000 is the best HDTV available for 4K gaming and HDR, taking point over the Panasonic DX750 we purchased for the office back in August. There are better performing displays available, but if you want to make that jump you'll need to spend considerably more for a high-end model - and at £1800 and more, these aren't cheap. Retailing for as low as £799 in the recent Black Friday sales, we'd highly recommend picking up the KS7000 if you're looking for display that features great all-round performance combined with extremely low levels of input lag. Our only major complaint here is the convoluted way of setting up HDR to display properly in game mode, but hopefully this will be resolved sooner rather than later. Aside from that, the KS7000 is a great 4K display for both gaming and movie enthusiasts with an attractive price tag to match.