Diablo 3 release date announced
Out 15th May.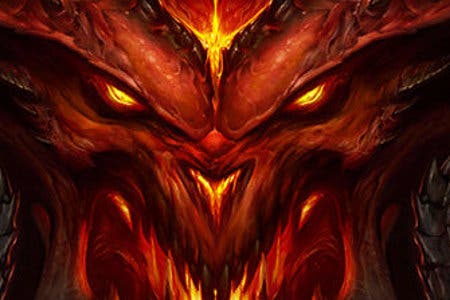 Diablo 3 launches on 15th May, Blizzard has announced.
On that day you'll be able to buy the PC exclusive from shops in the US, Canada, Europe, South Korea, Southeast Asia, Australia, New Zealand, Taiwan, Hong Kong, and Macau.
Gamers there, as well as in Mexico, Argentina, Chile, and Brazil, will be able to buy Diablo 3 digitally via Battle.net. Diablo 3 launches in the listed Latin American countries and in Russia from 7th June.
Blizzard has today kicked off global digital pre-sales. You can reserve your digital copy at Blizzard.com.
"After many years of hard work by our development team and months of beta testing by hundreds of thousands of dedicated players around the world, we're now in the homestretch," said Blizzard boss Mike Morhaime.
"We look forward to putting the final polish on Diablo 3 over the next two months and delivering the ultimate action-RPG experience to gamers worldwide starting on May 15."
Diablo 3 launches for Windows XP/Windows Vista/Windows 7 and Macintosh at a suggested retail price of £44.99 for both the retail DVD-ROM version and the digital version sold directly from Blizzard.
The Collector's Edition, sold exclusively in retail stores, goes for £69.99. It includes the full game on DVD-ROM, a behind-the-scenes Blu-ray/DVD two-disc set, the Diablo 3 soundtrack CD, a 208-page Art of Diablo 3 book, and a 4 GB USB soulstone (including full versions of Diablo 2 and Diablo 2: Lord of Destruction) and corresponding Diablo skull base, as well as exclusive in-game content for Diablo 3, World of Warcraft, and StarCraft 2: Wings of Liberty.
You can get Diablo 3 free buy signing up for the World of Warcraft Annual Pass. This is a one year commitment to WOW that nabs you a free digital copy of Diablo 3, which you can play on 15th May. You'll also get an exclusive WOW in-game mount and access to the WOW: Mists of Pandaria beta test. This offer expires at 8.01am UK time on 1st May.
One million people have signed up to the WOW Annual Pass so far, Blizzard said.