Devolver Digital picks up top-down shooter A Fistful of Gun
Aiming for a PC release in 2015.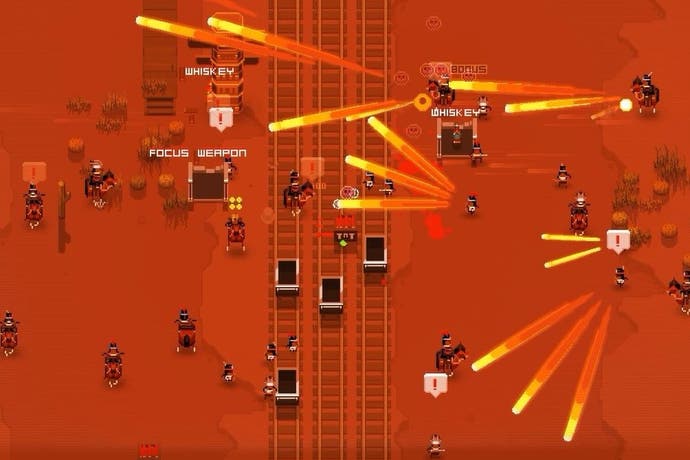 Hotline Miami publisher Devolver Digital has picked up the minimalist top-down western shooter A Fistful of Gun, which is shooting for a 2015 PC release on Steam.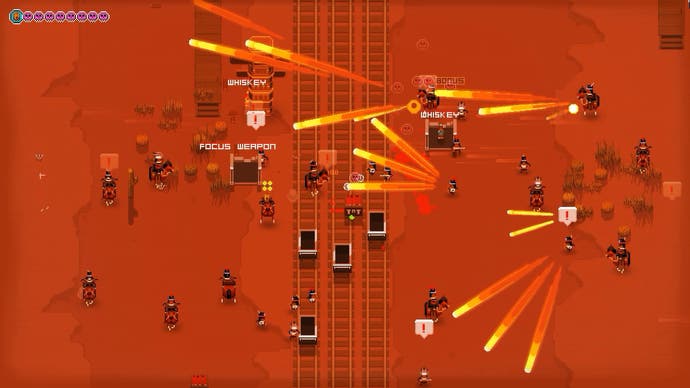 A Fistful of Gun was originally developed as a free game by one-man New Zealand Studio FarmerGnome i.e. Paul Greasley. You can still download the original game for free, but this spruced up remake will feature 11 unique gunslingers with their own unique weaponry and movement. Interestingly, some characters require different controller inputs where some are developed for the mouse and keyboard, while others are bound to the gamepad.
The campaign mode can be tackled in up to eight-player co-op, either locally or online, while there will also be a versus mode available.
"A Fistful of Gun is awesome and easily the second best western game ever made," said Devolver Digital CFO Fork Parker. "Red Dead Redemption is still the best though. That game was incredible."
The only footage of A Fistful of Gun available is of the original alpha release, but it should give you some idea of the sort of Wild West hijinks you'll be able to partake in when the commercial version becomes available next year.