Connecticut organisation is offering $25 gift certificates to destroy violent video games
Wants parents to have a "real, sound conversation with their children about video games."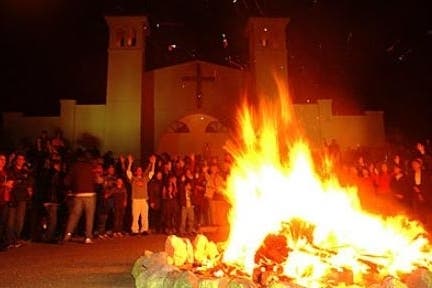 A community in Connecticut has rallied together to collect and destroy violent video games. How are they doing this, you ask? By rewarding $25 gift certificates for every person who turns in violent media.
The Violent Video Games Return Program was created by SouthingtonSOS, a collective of representatives from Southington, Connecticut including the Chamber of Commerce, YMCA, board of education, fire department, town officials, United Way and local clergy. The three hour trade-in event set for 12th January and was inspired by the Sandy Hook Elementary shooting that left 28 dead.
Despite totally singling out "video games" in its title, SouthingtonSOS insists that it's concerned about all violent media, not just games. "The group's action is not intended to be construed as statement declaring that violent video games were the cause of the shocking violence in Newtown on 14th December," noted the organisation in its event announcement.
"Rather, SouthingtonSOS is saying is that there is ample evidence that violent video games, along with violent media of all kinds, including TV and movies portraying story after story showing a continuous stream of violence and killing, has contributed to increasing aggressiveness, fear, anxiety and is desensitising our children to acts of violence including bullying."
As such, the program accepts all violent media including movies and music as well. Those who pony up their beloved violent media will receive a $25 gift certificate on other forms of entertainment, like a water park, Polygon has reported. Once the games are turned in, they'll be snapped in half, thrown in a dumpster, then likely incinerated for good measure.
Southington School superintendent Joe Erardi said his goal was less about destroying media than it was to inspire parents to have a "real, sound conversation with their children about video games."
"There are youngsters who appear to be consumed with violent video games," he added. "I'm not certain if that's a good thing. If this encourages one courageous conversation with a parent and their child, then it's a success."
"We're suggesting that for parents who have a child or children who play violent video games, to first of all view the games. We're asking parents to better understand what their child is doing. Have a conversation about next steps. If parents are comfortable (with their child's gaming habits), we're comfortable."
Of course if SouthingtonSOS really believed that why are the incentives so good? And why are video games singled out in the title? It seems like SouthingtonSOS has found a way to blame video games while maintaining that it's not blaming video games at all. Yay for politics!