Celebs named for Dara O Briain's Go 8 Bit TV video game show
Airs 5th September on Dave.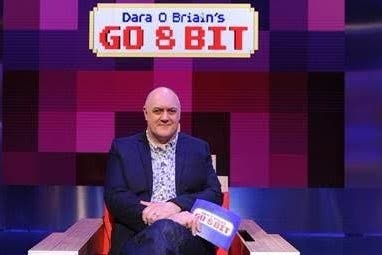 A video game show on the box, eh? Not had one of those in a while. But come 5th September on Dave we will - Dara O Briain's Go 8 Bit.
O Brian - who's much taller in real-life let me tell you - will host two rival teams of celebs who will battle against each other in various video games.
We now know those celebs will include include Bob Mortimer, Russell Howard, Rachel Riley, David James, Jason Manford, Dave Gorman, Marcus Brigstocke, Gina Yashere, Ed Byrne, Josie Long and Holly Walsh.
That's in addition to the two team captains Steve McNeil and Sam Pamphilion and, more importantly, gaming expert and Eurogamer alumni (can I use that word there?), Ellie bloody Gibson!
Show kicks off 5th September, as mentioned, and there are six, weekly episodes.