Blizzard adds cool Stan Lee tribute to World of Warcraft
Excelsior!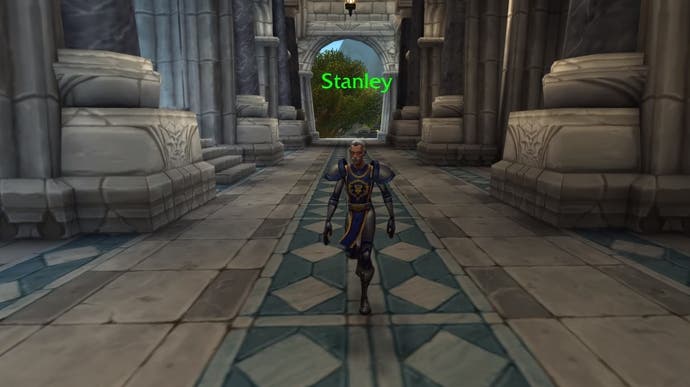 A World of Warcraft fan has spotted a cool tribute to Stan Lee in the game.
As discovered by Twitter user Bas Schouten, Blizzard added an NPC called Stanley, who is unmistakably the comic book legend, to the MMO with patch 8.1.5's arrival on the Public Test Realm.
World of Warcraft's tribute to Lee, who passed away in November 2018 aged 95, can be found roaming the streets of Stormwind Keep, as shown by the video below by Wowhead. Stanlee sometimes waves at other NPCs, yelling: "Excelsior!"
There are two more Stanley models in the game, although their locations are currently unknown. One of the models is wearing Orgrimmar gear, so expect him to pop up in a Horde city, too.