Belloq from Indiana Jones
Talks LEGO, snakes and the price of fame.
EurogamerAre you saying Harrison Ford is a bit of a girl?
Paul Freeman
No! It would be silly to call Harrison Ford a girl's blouse, wouldn't it? He's so patently butch. You've read all that stuff about him being a carpenter, and owning a ranch, and flying planes...
EurogamerBut he was scared when you did that scene?
Paul Freeman
No, he was losing his concentration because of the whole snake thing. There were rubber snakes all over the floor, and the live snakes were put on top of them. Hundreds. He didn't film it on the day he was supposed to because he said there weren't enough live snakes, so they went and got three or four hundred more.
One problem they had with the snakes was the studio was so hot. When they introduced those torches it got even hotter. Far from running away from the heat, the snakes just fell asleep. They weren't frightened by the flames at all, just comatose. The cobra wouldn't stand up and hood itself for the shots. The crew was at a bit of a loss what to do.
Along with the cobra there were a few pythons. The first assistant director, a very nice man called David Tomblin, had fallen out with one of the pythons over the course of the day's shoot. It had taken a dislike to him and kept trying to bite him, and eventually it did. This python attacked David and he picked it up and dropped it in a glass box, which you can see if you look carefully in some of the shots. As soon as it went in the box, the cobra woke up and killed the python instantly. In doing so it broke one of its fangs. Then the cobra was in such agony for the rest of the day that it stood, hooded, while they did the whole scene.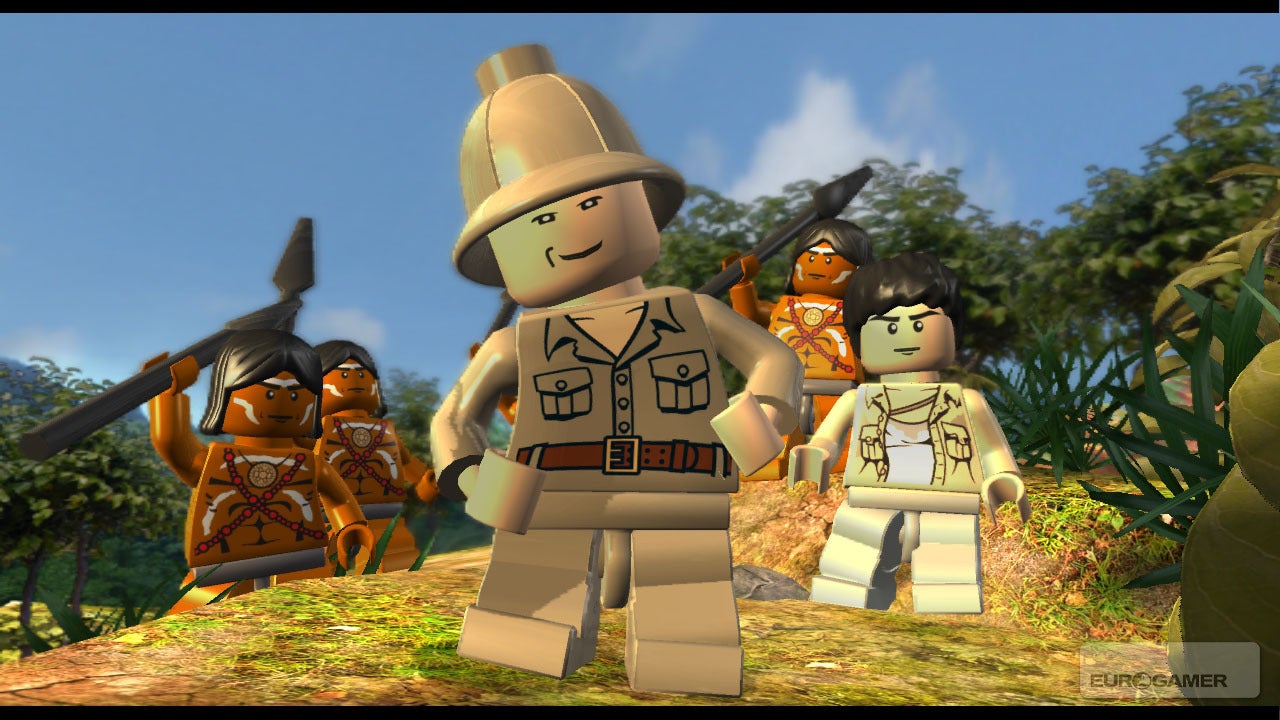 EurogamerThat's, ah, lucky. Did you worry at the time you were making the film you'd end up being typecast as a villain?
Paul Freeman
I don't think I worried about it at the time, but it did happen. I was very happy to be typecast, I got a lot of work out of it. That lasted for a few years and then I got fed up because it became a train of playing Nazis. One year I played the commandant of Auschwitz and the commandant of Birkenau in the same year, and I thought, 'What's my career becoming? Am I waiting to play Hitler? I don't think so.' So I said, "No more Nazis."
EurogamerA sentiment many of us would agree with. So after Raiders finished filming, did you stay in touch with Lucas and Spielberg?
Paul Freeman
I saw Lucas because we both had babies the next year, and I took my daughter on the set of whichever Star Wars film he was doing then, and we both carried our babies round. They both started crying at the same time, while Ian McDiarmid was doing one of his bits. He didn't care at all. It was his film, Lucas didn't shut the baby up or say we should leave. I also saw Steven that year, on the set of ET. They were both saying at that time they wanted Belloq to be in the next film, but that didn't happen. I don't know why.
Will you support Eurogamer?
We want to make Eurogamer better, and that means better for our readers - not for algorithms. You can help! Become a supporter of Eurogamer and you can view the site completely ad-free, as well as gaining exclusive access to articles, podcasts and conversations that will bring you closer to the team, the stories, and the games we all love. Subscriptions start at £3.99 / $4.99 per month.