As the fallout from #BoycottBlizzard continues, video game companies warn pro players and staff to keep politics private
But will they listen?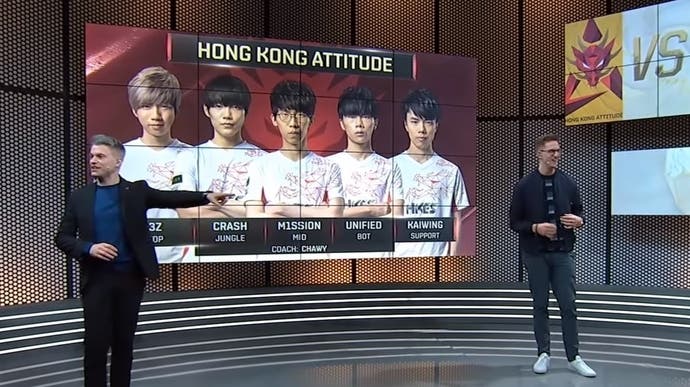 As the fallout from Blizzard's punishment of a Hearthstone pro who expressed support for Hong Kong demonstrators during a live interview continues, video game companies and esports organisations have issued warnings to players and staff not to publish political statements on recent events.
Last night, League of Legends developer Riot, which is owned by Chinese tech giant Tencent, issued a statement revealing it had "reminded" its casters and professional players "to refrain from discussing any of these topics on air".
"Our decision also reflects that we have Riot employees and fans in regions where there has been (or there is risk of) political and/or social unrest, including places like Hong Kong," the global head of League of Legends esports, John Needham, said in a statement published to Twitter.
"We believe we have a responsibility to do our best to ensure that statements or actions on our official platforms (intended or not) do not escalate potentially sensitive situations."
Riot's statement comes as the 2019 League of Legends World Championships heads to Berlin, where the tournament group stage will take place. Here, teams from across the world will battle it out in the MOBA. Hong Kong is represented by Hong Kong Attitude. China has three teams at the event: Invictus Gaming, FunPlus Phoenix and Royal Never Give Up. Representing Taiwan are J Team and ahq e-Sports Club.
Meanwhile, the CEO of world's largest esports firm, ESL has warned staff not to discuss the Hong Kong protests on its social platforms.
As reported by Hong Kong Free Press, ESL co-CEO and co-founder Ralf Reichert sent a message to more than 700 employees at the Germany-based company referencing recent events. In it, Reichert said: "As a global company being active in many countries around the globe, we naturally do abstain from political discussions and setting the best example by living our values.
"Therefore, we would like to suggest to not actively engage in the discussion, especially on social media."
As HKFP points out, in September ESL announced it was forming a partnership with Huya, a Chinese streaming service backed by Tencent. An ESL spokesperson followed up to stress ESL staff are free to express personal views on private social media accounts.
In contrast to Riot and ESL, Fortnite maker Epic Games, which is part-owned by Tencent, said its players are free to express their views.
"Epic supports everyone's right to express their views on politics and human rights," Epic said in a statement issed to The Verge. "We wouldn't ban or punish a Fortnite player or content creator for speaking on these topics."
The statements come after a tumultuous week for the video game industry, one in which Blizzard has come under fire from fans, politicians and even its own staff for issuing a heavy-handed punishment to a pro-Hearthstone player who expressed support for Hong Kong demonstrators in a live interview.
The interview has set off a chain reaction currently coursing through video game companies who do business in China. China's importance to the financial success of western publishers is clear. The question now is, how long before the next protest and, perhaps inevitably, the next ban?