art of rally's slick predecessor is coming to Switch
Sideways.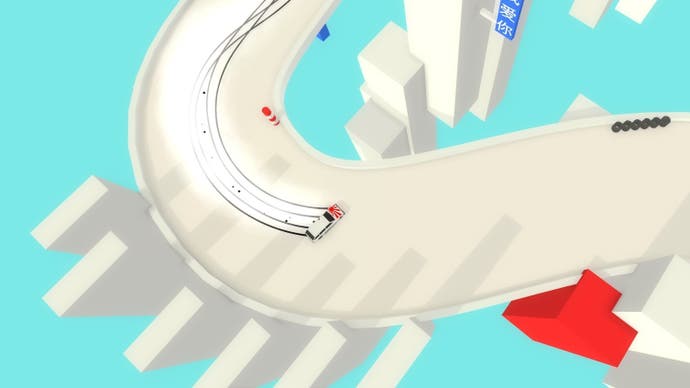 It's been a bit of a bumper year for racing games, with the likes of Hotshot Racing and Inertial Drift bringing back some arcade thrills - and up there with them was art of rally, the brilliantly stylish ode to Group B and beyond. You might well have seen that coming if you'd played developer Funselektor's Absolute Drift, which came out back in 2015 on PC before coming to other platforms - and it's finally coming to Switch early next month.
Absolute Drift Zen Edition is launching on Nintendo's system on December 3rd, and there's plenty you'll find familiar from art of rally, including a gorgeous minimalist style and a love for going sideways. It's a lovely thing, and I'm looking forward to getting reacquainted with it in a couple of weeks' time.