April PlayStation Plus games detailed
Lovers in a Dangerous Spacetime! Drawn to Death! More!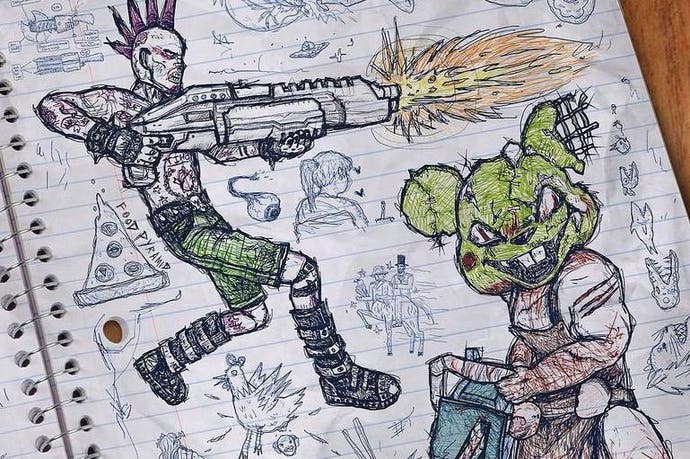 Lovers in a Dangerous Spacetime and Drawn to Death headline Sony's offering of free PlayStation 4 games for PS Plus subscribers in April.
Drawn to Death is the new arena shooter from Twisted Metal creator David Jaffe. It's launching first via PlayStation Plus.
Its visuals look like they were doodled in biro in the back of someone's notebook - in a good way.
Lovers in a Dangerous Spacetime, meanwhile, has been out for a while. It's a neon 2D spaceship-based indie game which picked up a bunch of awards and was recently available via Xbox Live's equivalent service Games with Gold.
PlayStation Vita games 10 Second Ninja X and Curses 'n Chaos will also be available via PS Plus next month (and both also playable on PS4).
PlayStation 3 owners (hello!) you get Alien Rage and Invizimals: The Lost Kingdom.