Android piracy "unbelievably high", says Dead Trigger dev
Strikes back by making impressive zombie shooter free.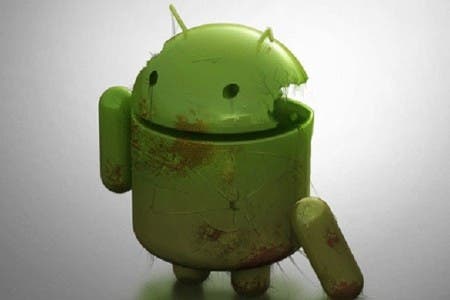 Piracy on Android platforms is "unbelievably high", according to Dead Trigger developer Mad Finger Games.
The studio today issued a statement on Facebook (spotted by The Verge), explaining why they would make their latest game free on Android.
"The main reason: piracy rate on Android devices, that was unbelievably high," the post read. "At first we intended to make this game available for as many people as possible - that's why it was sold for as little as a buck."
Dead Trigger recently launched on Android and iOS, priced £0.69/$0.99. The iOS version remains a paid download.
"However, even for one buck, the piracy rate is soooo giant, that we finally decided to provide Dead Trigger for free."
In-app purchases have existed in the game from its launch, but are unnecessary to play the game, Mad Finger reassured.
"All players are able to play it without IAP! We stand up for this statement, because all members of our team are playing (and enjoying) Dead Trigger without IAP."
Mad Finger is not the first developer to speak out about rampant Android piracy. Sports Interactive boss Miles Jacobson revealed to Eurogamer earlier this year that pirated copies of Football Manager were being downloaded at a ratio of 9:1, compared to legitimately bought versions.
"There's no working copy protection on the platform currently, so it's pretty easy for someone to get it working," Jacobson explained. "The platform is also very popular in some countries where there's a larger piracy problem than in others."
"It's really disappointing that there are so many people out there who love our work, and spend countless hours being entertained by it, but don't think we deserve to get paid for that entertainment. There are no excuses for any form of piracy - if you don't want to pay the price set for a game, don't pay it, and don't play it! Gaming is an entertainment form, it's not a human right."