Analogue Pocket gets a new 2021 release window
Plus a slightly new design as pre-orders open.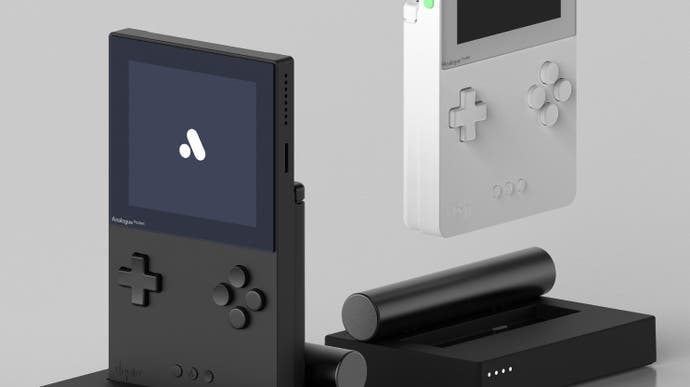 Analogue, the company behind the FPGA driven retro consoles, such as the Mega Sg and Super Nt, has finally shared additional details on the upcoming Analogue Pocket - its first foray into the world of portable gaming. As announced last year, the idea behind the pocket is to deliver an FPGA driven console capable of playing Game Boy family cartridges either using its high-resolution internal LCD or via a dock connected to another display. Support for Neo Geo Pocket Color, Game Gear and Atari Lynx is also possible via adapters. In recent years, new screens and mods have been developed for many of these original consoles but the Pocket seeks to combine everything into a stylish casing.
This was already known but we've since learned more about its features suggesting something even more ambitious. Firstly, the internal LCD screen, which uses an obscenely high-resolution 1600x1440 3.5" panel, supports variable refresh rate technology. This is key when it comes to properly handling games across different handheld systems as each device uses its own internal refresh rate. VRR ensures that judder and frame duplication won't become an issue. Analogue also confirms that the scaling and display features have been redesigned specifically around the internal LCD which should hopefully ensure even scaling and options to suit each platform.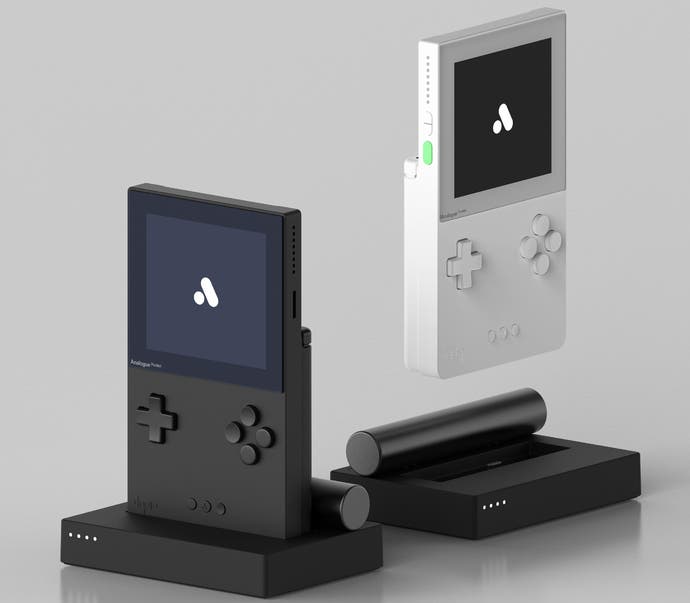 The dock is also rather robust in that it supports up to four players wirelessly while offering both digital HDMI output and support for the Analogue DAC - a digital to analog converter designed to support older CRT displays. This should enable a seamless docking experience similar to the Nintendo Switch or PSP Go. The dock supports controllers via Bluetooth, 2.4g and even wired via one of the USB ports on the back.
Playing portable games on a TV is certainly interesting but the inclusion of a secondary FPGA included within the hardware is perhaps most exciting. Analogue will be launching a developer portal starting today enabling devs to build new cores for use with the Pocket. We're told that it should be possible for MiSTer developers to port their cores to the new platform as a result. Whether this will actually come to pass remains to be seen but there's a lot of potential here.
The physical design has also changed slightly since the initial reveal. The start, select and home buttons have been moved to the center of the console similar to an original Game Boy as opposed to their original position along the lower right corner of the device. It's also confirmed that the Pocket will support sleep mode allowing you to jump in and out of games even when playing from cartridge.
It all sounds very promising but, of course, we'll have to wait a little longer to get our hands on it. Due to the current situation with COVID, the system is now releasing in May 2021 but pre-orders will open on August 3rd, 2020 at 8am PST. The Pocket itself is priced at $199.99, which is reasonable especially when compared to the cost of modded original systems. The Dock, then, is sold separately for $99. We'll be sure to have more on this closer to release.