Analogue announces its take on the PC Engine
Optical drive, Hucard support and plenty more in the Analogue Duo.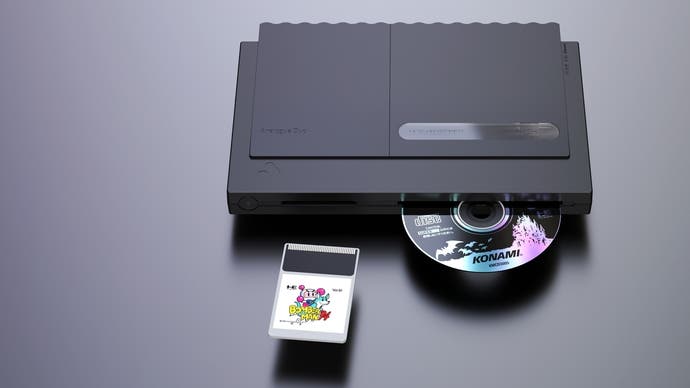 After announcing the Pocket earlier this year, Analogue has another trick up its sleeve with the Analogue Duo, and this stands as perhaps the most exciting release yet. This new machine is designed to play NEC PC Engine, TurboGrafx-16, SuperGrafx and PC Engine CD-ROM² based games from a single device.
While the American release of the TurboGrafx-16 wasn't exactly a huge success, the PC Engine received a tremendous support in Japan with a vast library of amazing games. Unfortunately, PC Engine hardware itself is often expensive to purchase and maintain due to a reliance on low quality capacitors. While the community has developed a wide range of fixes and enhancements for the system, it's not an easily accessible machine for most western gamers.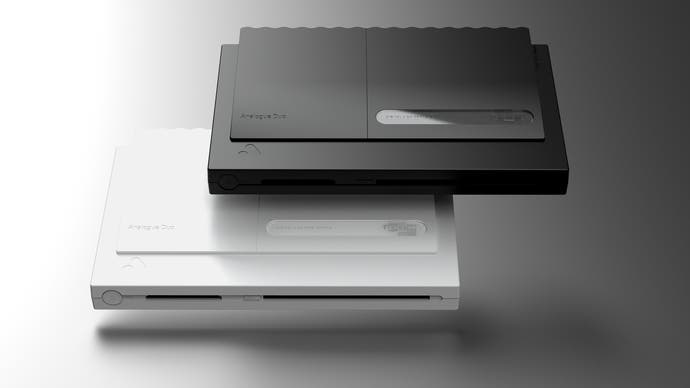 Which is why the Analogue Duo is so exciting. On paper, it offers a feature-set comparable to the Mega Sg and Super Nt before it with support for resolutions up to 1080p, DAC support for 15khz analogue output, an original controller port and plenty of customisation options. We'll certainly put it through its paces when it releases, however.
What is unique about this machine is its optical disc drive - a first for Analogue. Yes, the Duo includes an optical drive designed to play CD-ROM based games which is something we've yet to see in this space from Analogue. Naturally, a Hucard slot is also included for card based games. Well certainly be curious to check out the performance on the optical drive. Furthermore, the system supports Bluetooth and 2.4g controllers directly without relying on dongles - a key feature given that the PC Engine itself only features a single controller port instead relying on a multi-tap to enable multiplayer support. Of course, it still offers an original style controller port for PC Engine peripherals as well as a USB port.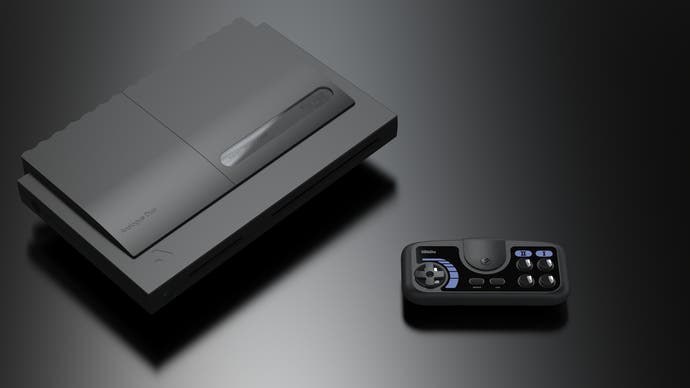 Analogue also announced an adapter for the upcoming Pocket allowing users to enjoy PC Engine, TurboGrafx-16 and SuperGrafx games on the portable system using original media. This will be sold for $29.99. The Analogue Duo itself is set to go on sale next year for $199 which, considering the price of original Duo systems, is an exceptional deal provided it delivers. From a design perspective, this might be the nicest looking piece of kit Analogue has produced to date and it's even offered in both Japanese and US color schemes. The big question is how video output will be handled as the community recently discovered some quirks with the composite video output which are lost when using RGB. Will this system take that into account? We'll have to wait and see.
For now, though, it's very promising.