After five years the Homestuck game finally has a release date
Hiveswap slated to premiere in September.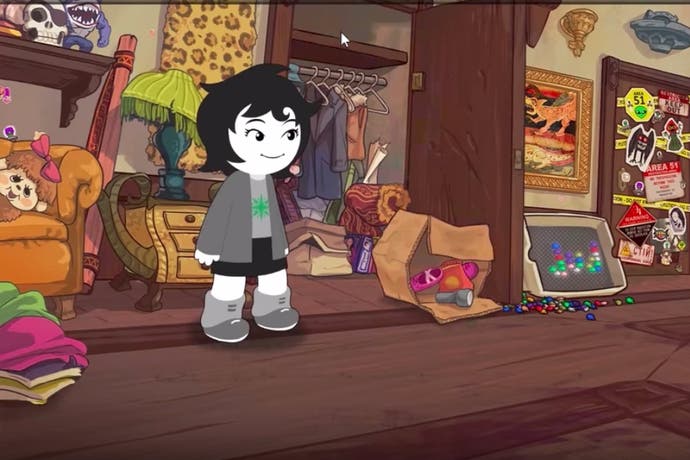 Five years ago the creators of popular webcomic Homestuck raised nearly $2.5m on Kickstarter to make a video game spin-off. Now, half a decade later, that game is coming out.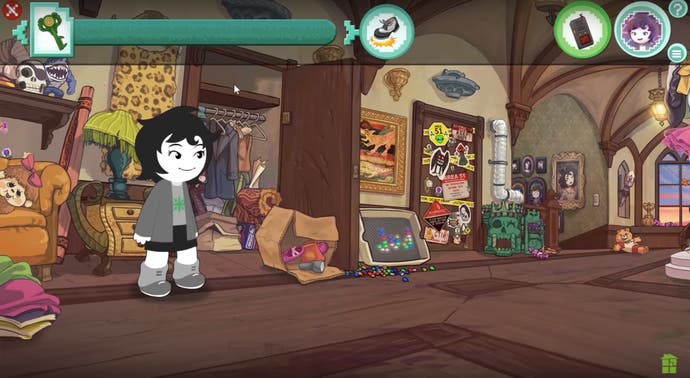 Dubbed Hiveswap, this Homestuck affair is a four-part episodic point-and-click adventure slated for a 14th September release on PC, Mac and Linux via Steam and the Humble Store.
It will cost $7.99, or $11.99 with the soundtrack - which was co-written by Undertale creator Toby Fox, who got his start composing music for Homestuck.
Hiveswap was originally going to be a collaboration between Homestuck creator Andrew Hussie and The Misadventures of P.B. Winterbottom developer The Odd Gentlemen. Then The Odd Gentlemen left the project to fulfill their dream of making a King's Quest game, while Hussie's company, What Pumpkin, forged its own game development studio. Naturally, this led to a pretty massive delay, as the game was once planned for a 2014 release.
As for what Hiveswap is about, it follows the tale of a human girl transported to an alien world. One intriguing aspect of Hiveswap is that it will feature unique responses to every inventory interaction, so even nonsensical commands will still warrant a more creative reaction than simply saying that such and such items won't work together.
What Pumpkin has said a "companion series" to Hiveswap called Haunstwitch will follow. It won't technically be a sequel, though, as the series are designed to be played in any order. Intriguingly, you'll be able to transfer your data between the two different series, with your choices in one game affecting the outcomes in another.
"Continue your save from chapter to chapter, then from game to game, to carry your story, choices, friendships, and frenemies across them all - then do it again!" the developer said of its next major project.