Total War: Shogun 2
Katana nirvana.
When fortresses are involved, artificial adversaries are less intimidating. CA has vastly improved castle assaults by a) encouraging attackers to attack from multiple directions, b) leaving castle interiors empty and c) giving all troops the structure scaling abilities of sticky squirrels.
What it hasn't managed to do is teach assaulters to ignore the nuisance feints of insignificant cavalry forces. With a small knot of horsemen you can distract vast numbers of foes, leading them on a merry dance through the fire zones of all your angriest arrow/lead/firebomb slingers. It's fun, and a life-saver in some situations, but the realism-hungry may wrinkle their noses.
If I was responsible for tweaking the siege skirmishes, I'd also be looking at map variety and the habits of generals. Currently the same castle map crops up in a surprising number of locales. Heavily-armoured leaders are often to be seen dismounting then scrambling up battlements when all hope of victory has long faded. Of course, the way to guarantee sly battlefield behaviours is to cut the AI out of the picture entirely. Napoleon's innovative 'drop-in' battle system reappears in Shogun 2 meaning any campaign confrontation can be played against a random flesh-and-blood opponent.
Those seeking human guile are going to love the new Avatar Conquest multiplayer mode. So substantial it's almost a game in itself, this has you creating a persistent daimyo character complete with banner, skills and starting location, then cultivating them by fighting your way across a bespoke strat map. Victories unlock specific unit types, while skills Achievements in single-player translate into buffs like new armour.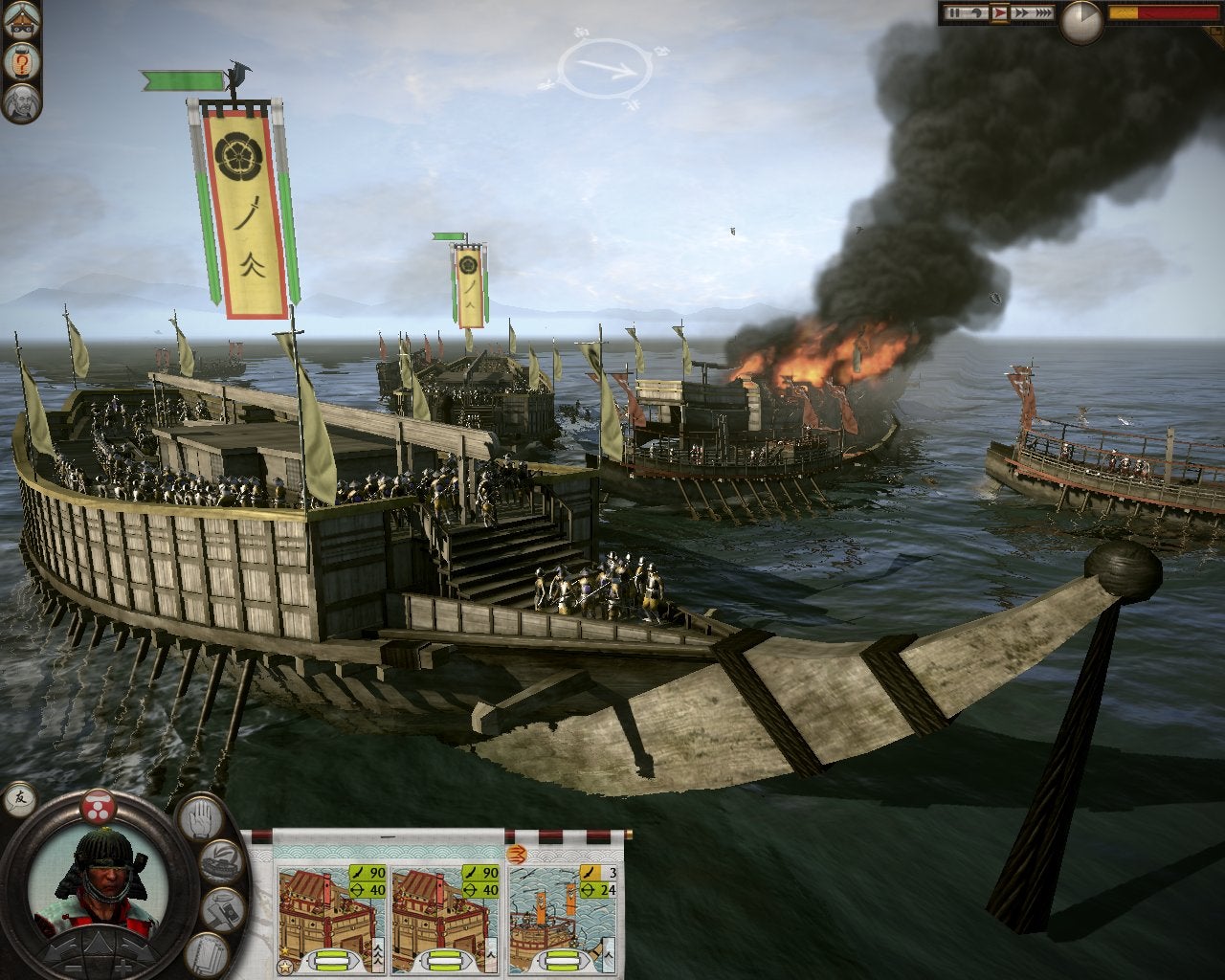 It looks like the perfect way to add meaning to multiplayer skirmishing. I say looks like because sadly, due to a couple of bugs (already fixed according to CA), I was unable to properly test this major series addition.
Other facets of Shogun 2 I haven't explored as thoroughly as I would have liked include naval combat and the historical battle selection. To be honest this has as much to do with personal preferences as time constraints.
The rigid scripting that guides opponents during the early moments of historical battles rubs me up the wrong way. CA's swift and tangled interpretation of wet warfare has never grabbed me in the same manner as their treatment of land-based violence. With Empire and Napoleon's gorgeous ships-o'-the-line replaced by boxy Japanese galleys, I'm even less inclined to head out to sea.
Then there's that richness mentioned earlier. It's hard to communicate just how envelopingly busy Shogun 2's campaign is, just how pungent its atmosphere.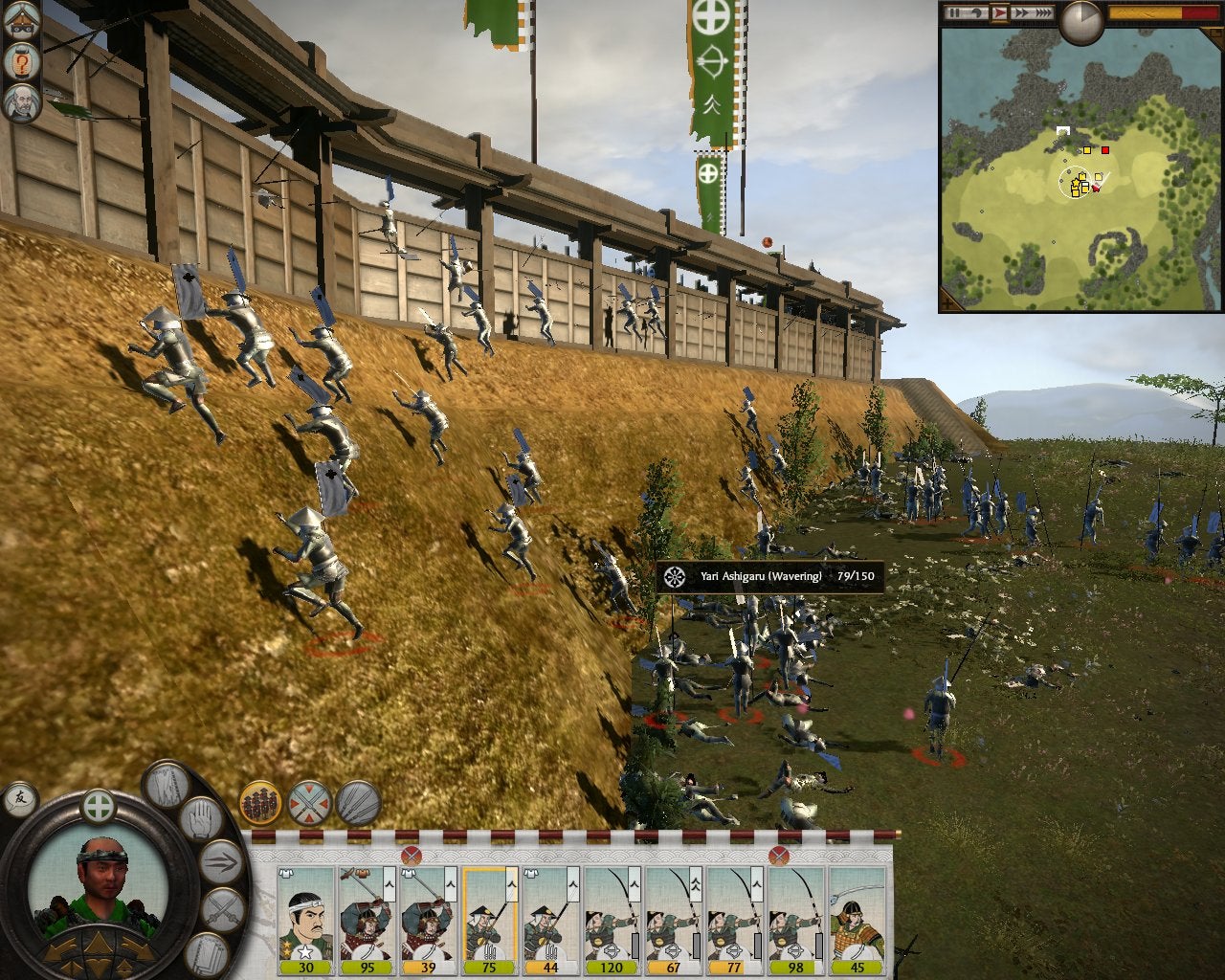 Medieval Japan seeps from every Bushido/Chi tile on the tech tree, every stylised interface portrait, every loading screen haiku. It's in every note of the sublime soundtrack, every rasped vocal cue and lilting utterance from your advisor.
A turn seldom passes without some intriguing world-enriching choice landing in your kimonoed lap. It might be an optional mission or one of the periodic policy choice dialogues (Do you want to honour the sea god? Discourage migration to the towns?). The Creative Assembly designers are masters at transporting strategicians to a different place and time, and here they are at their beguiling best.
Those expecting revelatory improvements in areas like AI may be mildly disappointed by Shogun 2. Those after a sumptious, weekend-whittling strategy epic heaving with flavour and challenge can reach for their uchi-bukuro with confidence. This is a corker.
Total War: Shogun 2 is released on PC on 15/03/2011. Please note that our review version of the game featured DirectX 11 support; however, Sega informs us that this will not be patched into the retail version until some weeks after release.
Will you support Eurogamer?
We want to make Eurogamer better, and that means better for our readers - not for algorithms. You can help! Become a supporter of Eurogamer and you can view the site completely ad-free, as well as gaining exclusive access to articles, podcasts and conversations that will bring you closer to the team, the stories, and the games we all love. Subscriptions start at £3.99 / $4.99 per month.