Paradox unveils single-player space RTS Ancient Space
Rekindles memories of Homeworld.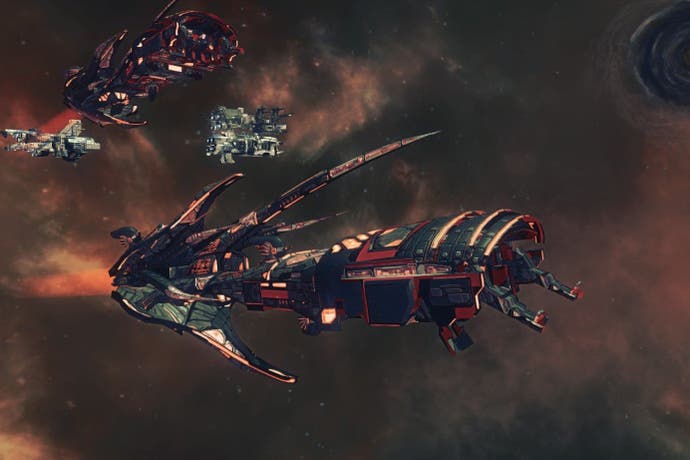 Twiddling your thumbs while you wait for Gearbox's Homeworld Remastered? Paradox has unveiled Ancient Space, due out this autumn, that may scratch that itch.
Ancient Space is a new single-player real-time space strategy game developed by Polish studio Creative Forge Games, which is also working on Hard West, a PC game that features the turn-based combat of XCOM with an overworld map reminiscent of Heroes of Might and Magic wrapped in a Weird West setting.
It features the work of a number of high-profile sci-fi actors, including John Billingsley (Star Trek: Enterprise), Aaron Douglas (Battlestar Galactica), Ron Glass (Firefly), Richard Gunn (Dark Angel), Dina Meyer (Starship Troopers, Star Trek: Nemesis, Saw) and Dwight Schultz (Star Trek: The Next Generation, Star Trek: Voyager).
In the game you build, maintain, upgrade and command ships in battles and missions. This being a single-player RTS there's a focus on the story, which revolves around a fleet that's conducting a scientific mission on the edge of the known universe. Missions advance the plot, Paradox said, and you have to choose the right crew and upgrades for each.
Trailer is below. One to watch.