Nintendo unveils Wii U Virtual Console
You'll need to re-buy games bought on Wii Virtual Console.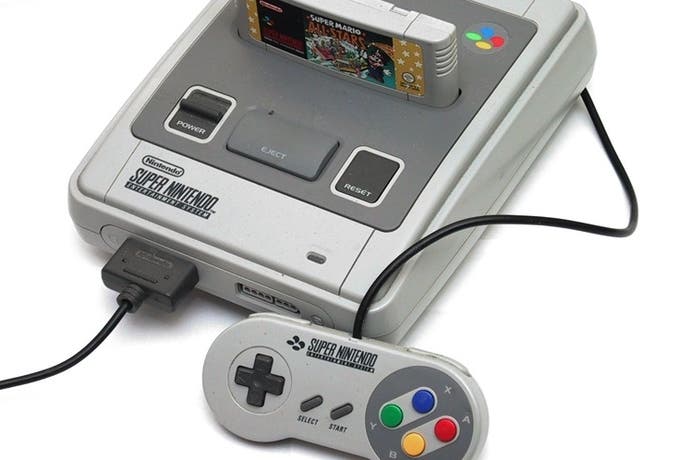 Nintendo has announced the Wii U Virtual Console, the service for downloading old games made for old Nintendo machines.
The Wii U Virtual Console is due to launch after a spring system update, but games will take time to appear. You won't get all those games available on the Wii Virtual Console at once.
Wii U Virtual Console titles are being individually re-jigged to include Miiverse functionality and GamePad play, meaning, wince, you'll need to pay to download new versions of games you've already bought. To help this situation there will be a significant discount for anyone buying on the Wii U Virtual Console a game they own on Wii Virtual Console.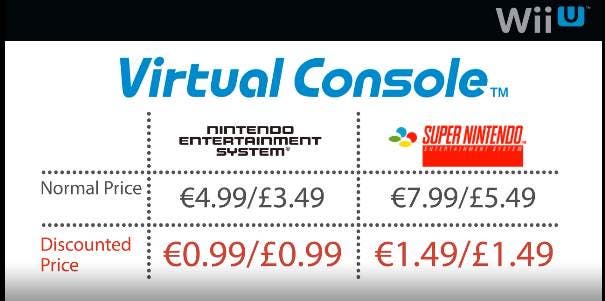 The service will initially have NES and SNES games. There was no mention of GameCube titles. Other platforms will follow, including Game Boy Advance for the first time, Iwata said. (Game Boy Advance titles were actually already available to 3DS Ambassadors on 3DS, but oh well).
Before the service launches, Nintendo will offer a number of NES and SNES games to try for 30p ($0.30) for 30 days. Titles include Balloon Fight (available today), F-Zero, Donkey Kong and Mario & Yoshi.
Miiverse will be expanded with user communities and additional communities for games to avoid posts being buried too quickly. These features will be added around the time of Wii Fit U launch later this year.
Miiverse will also launch on smartphones this spring as a browser-based experience. A full app will arrive at a later date.