Limited edition Animal Crossing 3DS XL bundle spotted in the UK
UPDATE: Nintendo confirms European release.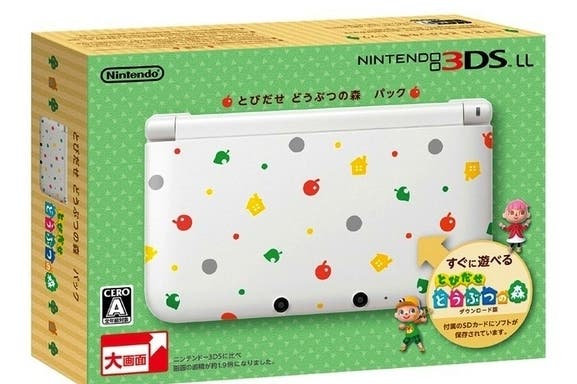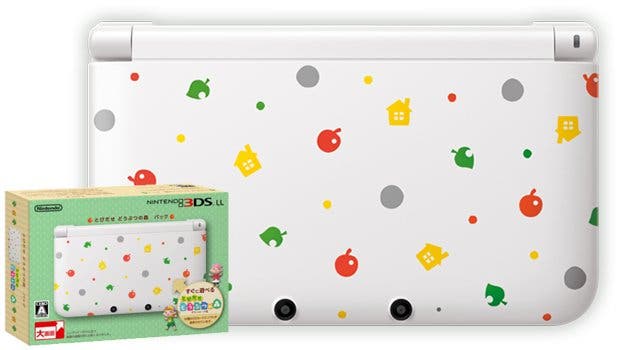 UPDATE #2: Nintendo has just confirmed the Animal Crossing 3DS XL bundle for release in the UK on the game's release date - 14th June.
UPDATE #1: ShopTo's Animal Crossing 3DS XL bundle listing has now been pulled offline. Did the retailer reveal its UK release too early for Nintendo?
ORIGINAL STORY: A PAL version of the limited edition Animal Crossing: New Leaf 3DS XL bundle has been spotted for pre-order on UK shop ShopTo.
Previously only available in Japan, the specially-designed console has yet to be announced for release in Europe or North America.
ShopTo has priced the bundle at £189.85, down from an RRP of £199.99. The handheld is set for release on 14th June, the same day that Animal Crossing: New Leaf hits shop shelves.
The limited edition design comes adorned with miniature cherries, leaves and houses from the Animal Crossing series.
Best of all, the included copy of Animal Crossing: New Leaf is a pre-installed digital download, meaning you'll never need to worry about carrying the cartridge. This is especially handy for a game that's designed to be dipped in and out of.
The listing comes just a day before a new 3DS-focused Nintendo Direct conference (due tomorrow at 3pm UK time). Will Nintendo confirm the news then?
We've contacted Nintendo in case it fancies talking about the console before then.