Jelly Deals roundup: Hitman, Yooka-Laylee, Day of the Tentacle and more
Get more Tim Curry in your life.
A note from the editor: Jelly Deals is a deals site launched by our parent company, Gamer Network, with a mission to find the best bargains out there. Look out for the Jelly Deals roundup of reduced-price games and kit every Saturday on Eurogamer.
---
While most of the internet is still ablaze with discussion and debates around Nintendo's shiny new console and whether or not it'll live up to the expectations built up around it - I am cautiously optimistic, myself - that doesn't mean the deals have stopped coming. So here I am again, with another seven or so days worth of deals and other fun things to check out this week.
Oh, if you haven't already seen, we're pairing up with Bundle Stars to give away three copies of Resident Evil 7 on PC. If you'd like to win one of those copies, head over to this link right here for more details. If you'd rather check out what weird and wonderful Nintendo Switch accessories will be out there at launch, head over to the Nintendo Switch Accessories page on Jelly Deals, where we have a bunch of that stuff.
As usual, we've got a whole new batch of stuff to check out this week, so without further ado, let's get to it. As is the norm, we've got deals that'll work in the UK, deals that'll work in the US and some deals that will work in both the UK and US, as well as presumably many other places.
UK & US Deals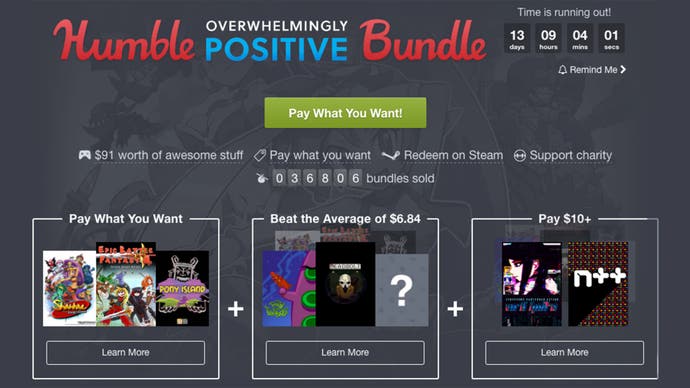 It's hard to go wrong with a 'pay what you want' bundle that's entirely made up of games that are rated with only 'Overwhelmingly Positive' as a reaction from Steam users. With that in mind, Humble has put together its latest bundle comprising of exactly that - a set of games of only the highest of feedback. Honestly, this bundle is worth it just to get a copy of Day of the Tentacle Remastered but since you'll get a whole bunch more than that, as well as more games being added next week, it's an offer that's hard to refuse.
Games included:
Pay what you want
Shantae and the Pirate's Curse
Epic Battle Fantasy 4
Pony Island
Pay more than the average
Day of the Tentacle Remastered
Deadbolt
(More games added soon)
Pay $10 (around £8.23) or more
VA-11 Hall-A: Cyberpunk Bartender Action
N++
Pay what you want for Humble 'Overwhelmingly Positive' Bundle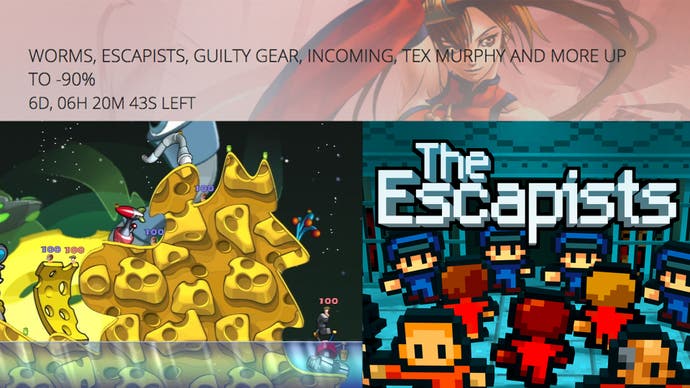 GOG is onto the second week of it's series of weekly sales, which seems appropriate enough. On offer this week, amongst a few others, is a bunch of titles in the Worms series, which if you haven't played them, are infinitely worth picking up for the minuscule prices they are available for currently. You also have access to some big discounts on The Escapists, Men of War and the magnificent Tex Murphy series.
GOG's Weekly Sale with up to 90 per cent off Worms, Escapists and more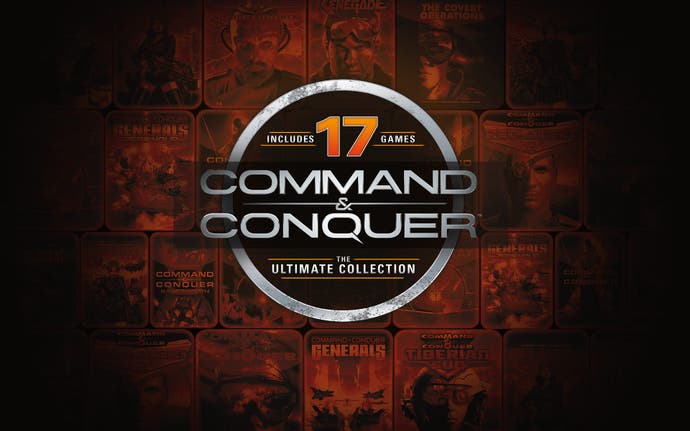 If you're an armchair tactician or a military general wannabe, odds are that you've played a Command & Conquer game at some point in your life. They're great and games like the original C&C as well as the Red Alert series helped define an entire genre. So why not buy all of them, all in one go while they're reduced on Origin? They're currently reduced down to £6.24 / $7.99 / €7.49 for a limited time, so get to it, Commander.
Command & Conquer Ultimate Collection on PC for £6.24 / $7.99 / €7.49 from Origin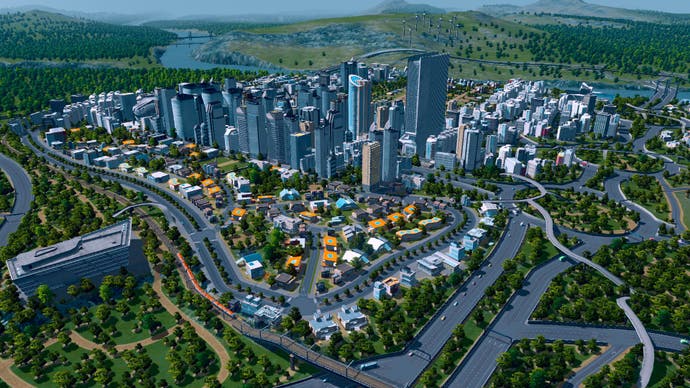 It's not quite Sim City but as it turned out, that was a good thing. Cities: Skylines delivered on many of the unfilled promises that EA's take on the city-builder genre made and has continued to deliver as time has gone on. It's also discounted right now over at Bundle Stars, where the Steam version is available for £5.74 / $7.49 / €6.99 for a limited time.
Cities Skylines on PC (Steam) for £5.74 / $7.49 / €6.99 from Bundle Stars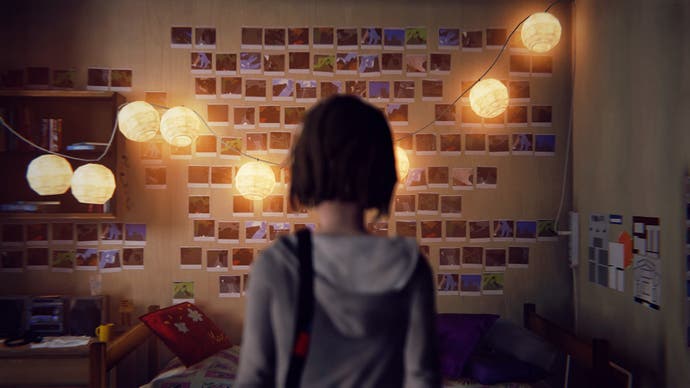 One of the most divisive games to be released in recent years, the episodic teenage mystery thriller that is Life is Strange, can currently be bought in its entirety on PC for just £3.99. If you're not entirely sold, though, you can try the first episode completely free for now, before you drop the not-quite-a-fiver for the full season. The key you'll receive should work worldwide with the price reflected similarly in your local currency.
Life is Strange Complete Season on PC (Steam) for £3.99 from Humble Bundle
UK Deals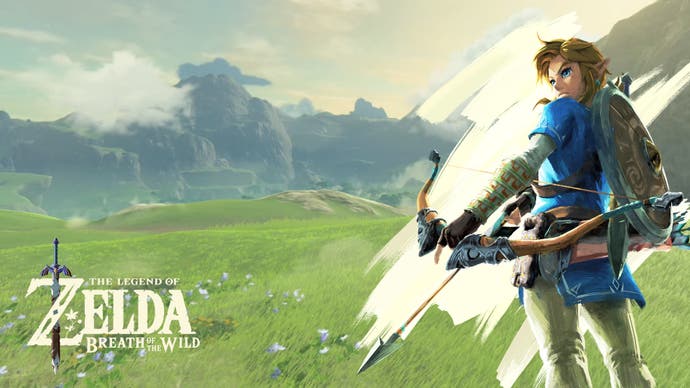 So Nintendo came out and gave us all the details about the Switch's release date and pricing and all that jazz. Unfortunately, this included the news that Zelda: Breath of the Wild's Switch version would come in at a whopping £59.99. While I fully expect that price to come down through retail competition closer to launch (or shortly after), if you wanted to get a headstart on that, head over to TheGameCollection and put a pre-order down, since it's being offered there for "only" £49.95.
The Legend of Zelda: Breath of the Wild on Switch for £49.95 from TheGameCollection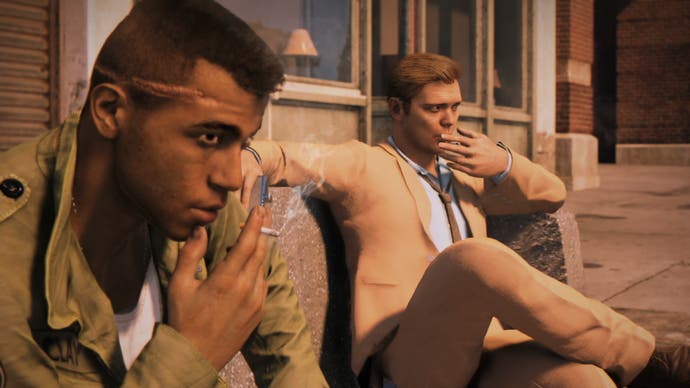 On release, Mafia 3 received its share of mixed reviews. Some praised the faux-documentary approach to the storytelling while others couldn't get past some of the more repetitive gameplay elements. That said, if you haven't tried the game out for yourself yet, or just fancy grabbing a nice deal when you see it, GAME is currently selling the Xbox One 'Deluxe Edition', which includes the game's Season Pass, for only £27.99. For some strange reason, the PS4 version is also reduced but not by as much, coming in at £34.99 instead.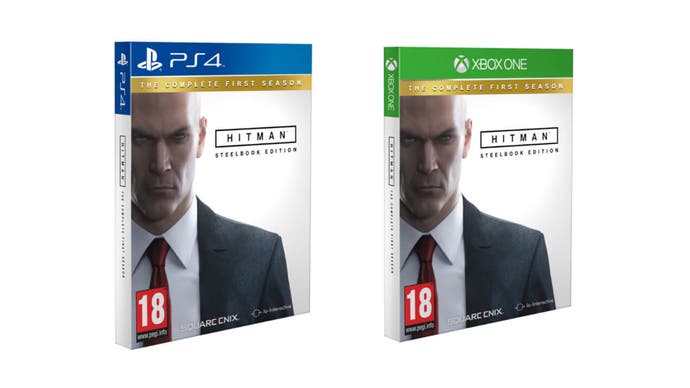 Against all odds, Hitman managed to make its way into the world being heralded as one of the absolute best games of 2016. After sinking dozens of hours into this one over the past year, I can also attest to how much silly fun can be had from Agent 47's sometimes fruitless attempts to find the perfect disguise and get away with murder. Which, if you play like I do, often ends up with him hurling a fire extinguisher at the heads over most passersby. Oh, and you can pre-order the entire first season in a fancy steelbook case for £34.75 right now, too.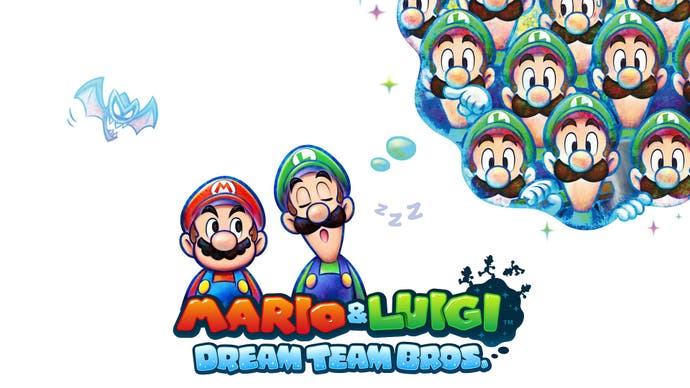 For those not convinced by this week's Switch unveils, who would rather stick with the trusty Nintendo 3DS instead, be aware that you can currently pick up Mario and Luigi: Dream Team Bros for only £11.99 from Amazon UK.
Mario and Luigi: Dream Team Bros on 3DS for £11.99 from Amazon UK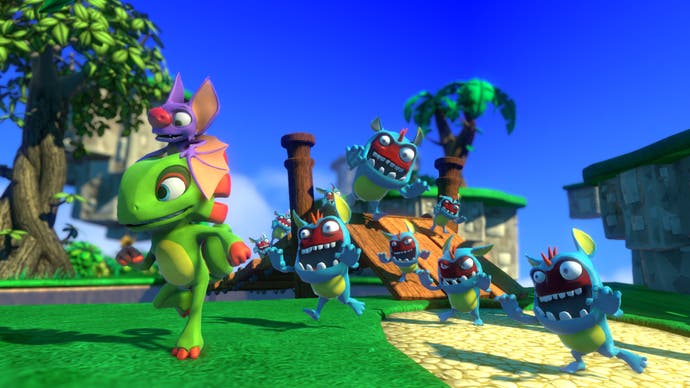 Yooka-Laylee, spiritual successor to Banjo-Kazooie, isn't even out yet but already various gaming communities out there are getting increasingly excited as it approaches its April release date. Somehow, it's already seen a price reduction as a pre-order, though, which means if you fancy it, you can pre-order an Xbox One or PS4 copy of the game for just £29 at the moment.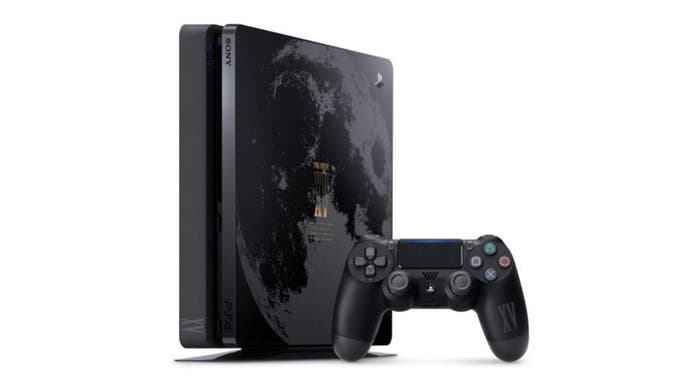 If you need a PS4 and have a particular penchant for buying gaming consoles when they have game-specific designs all down the sides, have I got news for you! GAME is currently selling off its remaining stock of the Final Fantasy 15 branded limited edition 1TB PS4 Slim consoles that were initially released last year. They're reduced down to £279.99 while stock lasts.
PS4 Slim Limited Edition Final Fantasy 15 1TB console for £279.99 from GAME
US Deals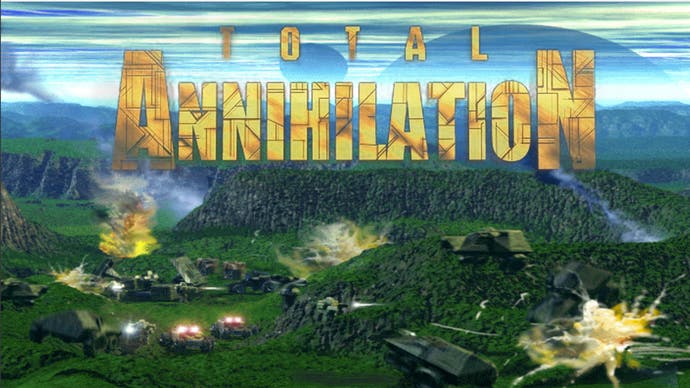 Look, here's the thing. The original Total Annihilation is currently on offer as a Steam key for just $1.25. To put it simply; you should buy that. One of the absolute classics of the strategy genre from the mid-90s is currently available to buy for less than the price of a coffee in most places. Get stuck in.
Total Annihilation on PC (Steam) for $1.25 from Amazon US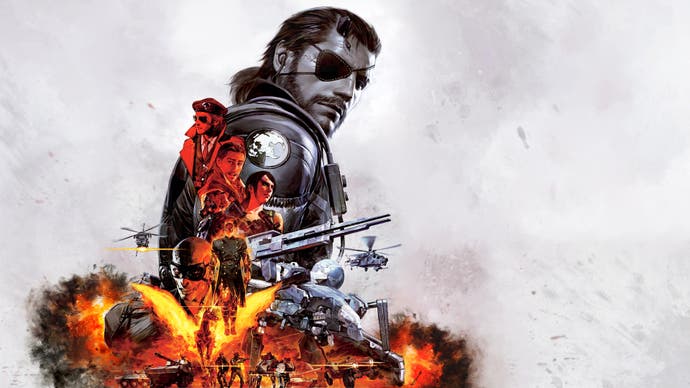 For $30, you can pick up every bit of Metal Gear Solid 5 you can legally get your hands on. The Definitive Experience edition combines Ground Zeroes and The Phantom Pain into one long, extremely bizarre entry into the Metal Gear Solid franchise. It's totally worth it, too.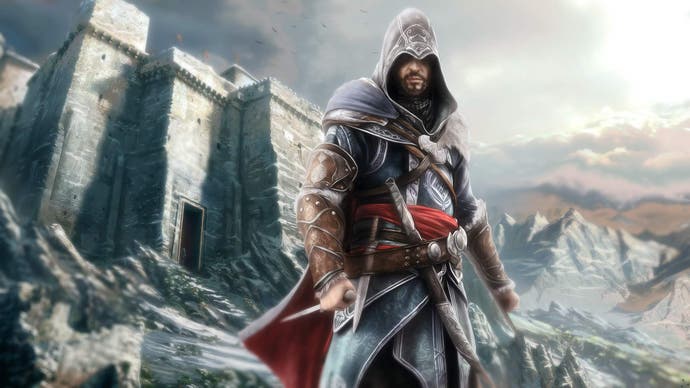 Now you can spend some time with one of the most charming Italian gentlemen to have ever graced our video game consoles. All for under $30 too. Just grab a copy of Assassin's Creed: The Ezio Collection on Xbox One or PS4 while it's on offer, down to $29.99 right now via Amazon US.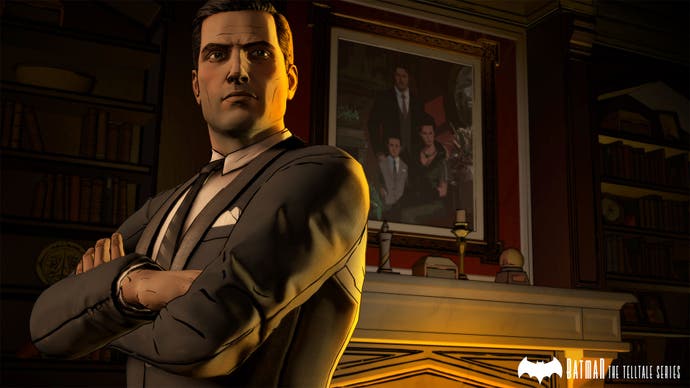 Telltale's recently finished Batman adventure game series saw a boxed release late last year and if you happen to be an Amazon Prime member, you're currently able to pick up said boxed copy for far less than the average price. It's down to $19.99 for Prime members on Xbox One and PS4 right now.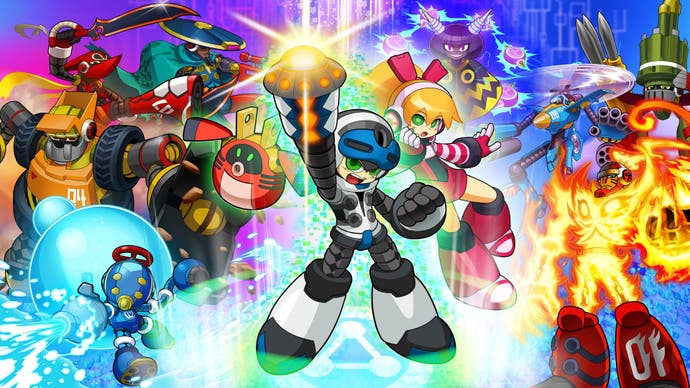 Look, I know what you're going to say. Let's just skip to the end - Mighty No. 9 is currently reduced down to $9.99 on Xbox One and PS4. If you want it, grab a copy.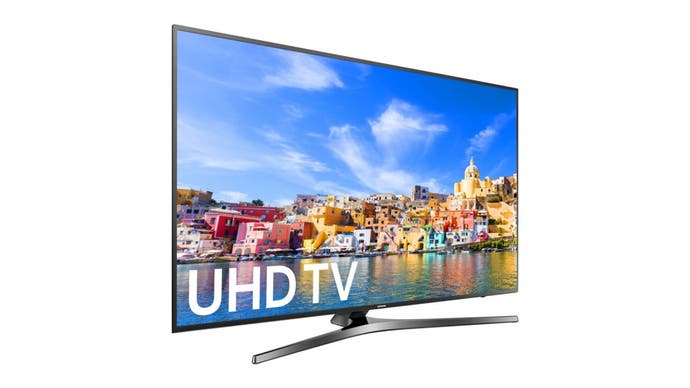 While I can't speak to the hands-on quality of this specific model of Samsung 4K television, I can say that for a 55-inch 4K television, it's currently on offer for a far more affordable $549.97 for a limited time. It's got all that fancy HDR business in there too. Neat.
Samsung 55-inch 4K HDR-enabled TV for $579.97 from PC Richard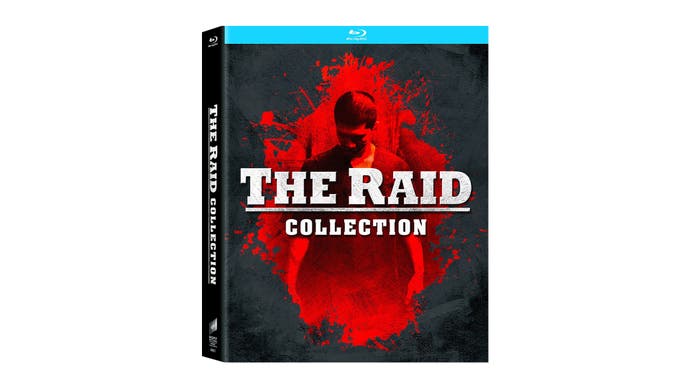 If you're the type to like your action movies unashamedly over the top and fast-paced enough to achieve almost terminal velocity, then you need to have The Raid movies in your life. Fortunately, it's currently cheaper than ever to achieve that since Amazon US is selling both movies in one box on Blu-ray for $13.59 right now.
The Raid Collection on Blu-ray for $13.59 from Amazon US
With that, we're done for another week. Keep in mind that deals, prices and availability can change at the drop of a hat, so apologies if you miss out on something you wanted. I'll be over at Jelly Deals, scouring the world wide web for more deals. Feel free to visit, or follow us on Twitter and give us a like on Facebook.