Inside Japan's indie scene
A plethora of Japan's most promising independent developers did something unusual this month: they met each other.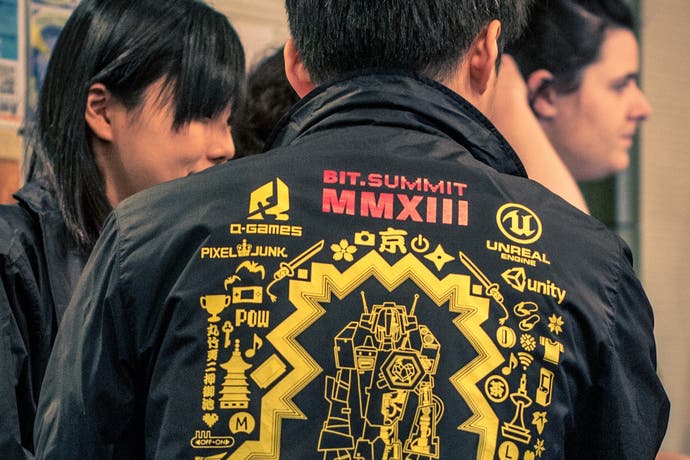 While Western indie devs get fancy functions like GDC, IGF and Gamescom to show off their wares (and crowd-funded movies telling the story of their struggles), the indie scene in Japan is scattered at best. It's not that there aren't any small studios or one-man teams making exciting games - there are loads, as fans of La-Mulana, Cave Story or Tokyo Jungle will attest. But unified and strong the scene is not.
That's starting to change. BitSummit, an event held earlier this month in Kyoto and organised by James "Milky" Mielke of PixelJunk studio Q-Games, was the first of its kind, a forum for like-minded bedroom developers to meet each other and swap battle stories, show their games to the Western media and take in presentations from the likes of Valve, Epic Games and Unity.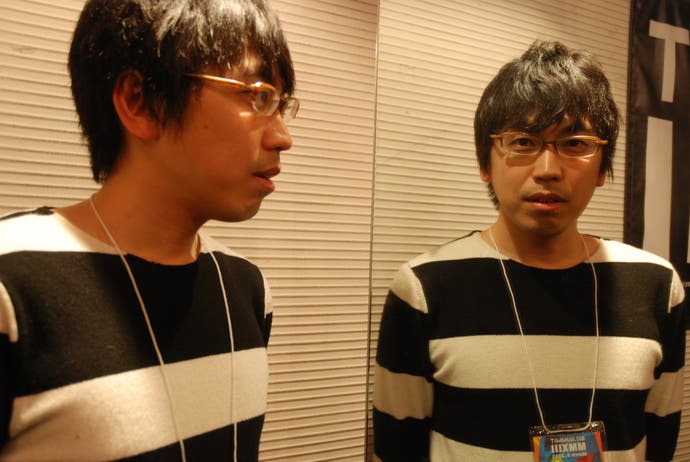 "I don't think we have something you can call a 'scene' as such. I feel like everyone is fighting alone," explained Yohei Kataoka of Crispy's, the creative mind behind 2012's battiest PlayStation game, animal survival brawler Tokyo Jungle. Published by Sony for PS3, his game was released in Japan on disc and went straight to No.1, riding on the back of a clever series of YouTube videos featuring playthroughs by famous game developers.
"There's no spotlight on indies here like there is overseas," he said. "I think maybe for Japanese gamers a game must be on a platform, like one of the major consoles, or if it's a mobile game then on Mobage or Gree. Most people think that in order for a developer to make a game they must go through a publisher."
Japan's game market is dominated by mainstream games and console hardware, with very little in the way of PC gaming. Steam, with much of its content in English only, has yet to take off. Kickstarter is not available in Japan, and the local alternatives are not widely known. The doujin (DIY) gaming community that gathers at Comiket conventions sparks the odd success, such as Recettear, but the games are niche in their appeal. No one makes millions like Markus "Notch" Persson did with Minecraft.
Daisuke "Pixel" Amaya is the one-man team behind hit game Cave Story, which has been ported to various PC, console and handheld platforms over the past few years, culminating in a 3DS remake in 2012. To show his enthusiasm for BitSummit, he chose to present a first-look trailer for his next game, Gero Blaster, due this spring or summer for iOS.
"People like me who make indie games don't really think about the business side," he said when asked about the state of Japan's indie scene. "We may get together for drinks sometimes. But we have [otaku-friendly Japanese YouTube equivalent] Nico Nico Douga, and I think a lot of the conversation starts and ends there. There are no large gatherings for indies here. I have very few real-world friends who make games; it's usually people I meet online.
"Maybe there's a community in Tokyo, but I live in Kyoto, so I'm one step removed. Hopefully BitSummit will keep getting bigger and attract more sponsors to this area."
"You're independent, so you might as well act independently" - Hidetaka 'Swery' Suehiro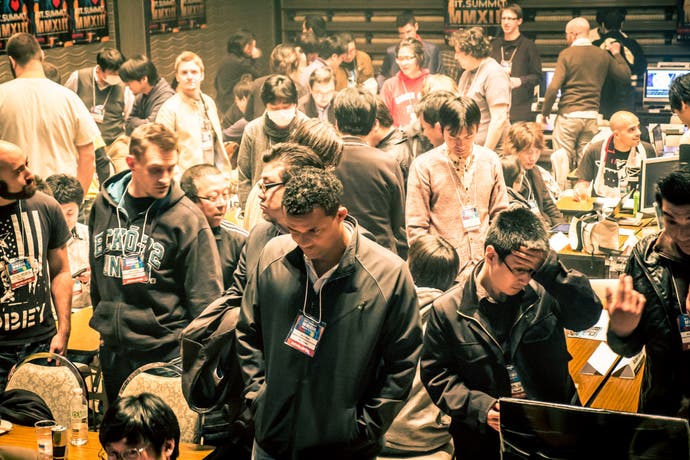 Part of the difficulty indie developers face is the same sort of collusion that rules other Japanese entertainment industries, as well as the values of a society that treasures job security over risk-taking entrepreneurship. There's little government support for the self-employed; it's harder for freelancers to rent a flat or get loans; and the budding entrepreneur runs the risk of alienation among family members. Those who are not put off by all of this must still overcome barriers to get their game into gamers' hands.
"People who want to make games think they need to go to a game college and apply to work at a game company, but that's not true at all," said Kataoka. "There are so many chances now to make the game you want to make. I want young people to know about those possibilities. If we don't have more people thinking about how to make and release games on their own, the scene won't get stronger, and nor will acknowledgement from gamers grow."
Even after its success in Japan, Tokyo Jungle was not slated for a Western release until word of mouth and interest from Western media finally persuaded Sony to localise it for a PSN release - and when it did, the game was embraced by Western gamers and journalists alike and became a cult hit all over again. Indeed, the West remains an untapped market for many small Japanese developers, despite the huge sales potential of platforms such as Steam or Xbox Live Indie Games.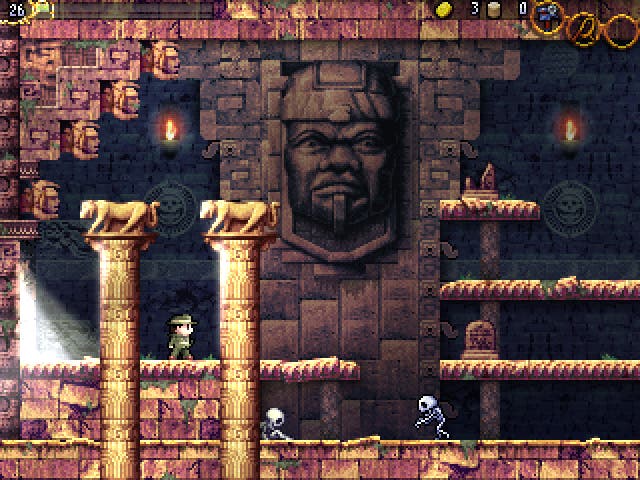 Hidetaka "Swery" Suehiro, the Access Games madman behind Deadly Premonition, gave a rabble-rousing keynote on lessons to learn from foreign developers, explaining that the key to success for games such as The Walking Dead is that they try something new.
"You're independent, so you might as well act independently," chided Swery. "If your game is unique you will no longer be in direct competition with larger publishers, and your game will have a longer shelf life. And just because your next-door neighbour doesn't want your game, that doesn't mean you've failed - someone across the other side of the world might be dying to play your game."
Showing off his PC and WiiWare platformer La-Mulana, which has just passed the Greenlight process and is being prepared for sale on Steam, Nigoro's Takumi Naramura said he would consider releasing a game on Xbox in the West even though no one in Japan would ever choose to play it.
"I've heard talk of releasing games on the Japanese Xbox Indie Games or Live Arcade but we haven't been able to sign up so far," he said. "But in the West there are so many popular games being sold on Live Arcade - even if it never came out in Japan I think it would still be worth it."
"The more platforms the better," concurred Kataoka, "Whether that's Xbox, PlayStation or PC, I think it's of the utmost importance to seek out opportunities for your game to be played in other countries. You should release on anything you can."
"I think Japan does have an independent scene, but it hasn't so far become a community." - Masaya Matsuura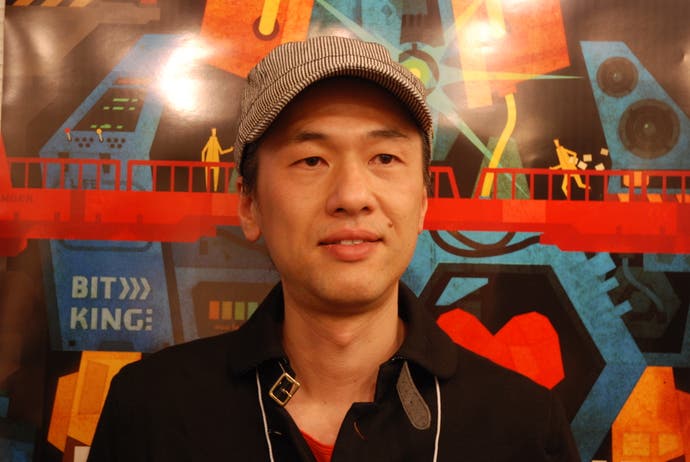 Though not showing any games, NanaOn-Sha developer Masaya Matsuura - creator of PaRappa The Rapper - was on hand at BitSummit to show his support for a new generation of independent developers. His said he feels that the scene would benefit from better coordination and a bolder push into the fray.
"I think Japan does have an independent scene, but it hasn't so far become a community. It's hard to call it a 'scene' just yet," he said.
"I think we need to go aggressively into the field and see what we can achieve. It's very hard to summon up that courage, and there are lots of barriers in the way that I would like to see come down. I have a lot of experience in making advances towards an overseas audience, so if there's something I can do to help then I'd like to do it."
BitSummit was undoubtedly a first step towards this. With nearly 200 attendees including around 50 devs or dev teams, the small Kyoto event hall was packed to capacity and the buzz was palpable. Staff from the Japan offices of headline sponsors Epic Games and Unity gave presentations on their middleware options, while three Valve reps flew in from the US to answer questions on Steam.
"Taka Kawasaki, head of Epic Games Japan, told me he felt like this event would be worth their support, regardless of the size of it, but he admitted that he was really surprised to see this many people at the event," said Milky after BitSummit had wrapped up. "I'm guessing the thought of an indie gathering in Japan - where there is little unity on the whole - conjured images of a Magic The Gathering card swap or something much smaller."
"There hasn't been an event like this before in Japan," said Yukio Futatsugi, creator of Panzer Dragoon and now director of indie outfit Grounding Inc. "I was able to meet various people whose name and games I knew and to have conversations with them, which was great. I hope the event goes from strength to strength."
"The primary feedback I received from the devs was that they were grateful that we put together this event, and that we brought Valve to them and that they felt like we truly unified the indie spirit of Japan in one room," said Milky. "One independent developer of note - Yoshiro Kimura, of Little King's Story, Chulip, Rule Of Rose, Lack Of Love, Moon and others - said to me that before BitSummit, he wasn't sure if he was on the right path, that he was perhaps starting to lack confidence in what he had been doing. But because of the event, he said, 'Now I am proud to be a Japanese independent game developer.' That was a brilliant moment."