Hotline Miami 1 heading to PS4 as Cross-Buy
Heato gang.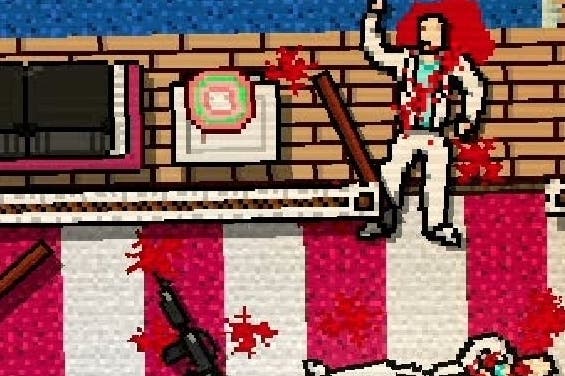 The brilliantly brutal Hotline Miami 1 is heading to PlayStation 4, publisher Devolver told Destructoid at GDC.
It's already available for PS3 and Vita.
Devolver's Nigel Lowrie said it would be a Cross-Buy PS4 game as well, which means if you own it on either PlayStation platform already then you won't have to buy it again.
"We feel like if the users bought it on a PlayStation platform, they have the right to own it on Vita, on PS4, on PS3," Lowrie said.
Top-down brutalise-'em-up Hotline Miami received a rare 10/10 from Eurogamer.