Going to be at PAX West next week? Come and see us!
We're doing some panels with some very special friends.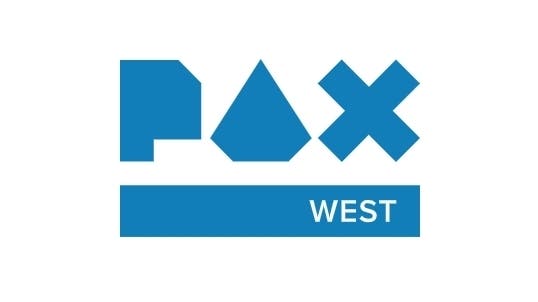 Is it that time already? PAX West, the excellent gaming convention operated by our new(ish) owners at ReedPop, runs next week in Seattle, from Friday 30th August to Monday 2nd September. And we'll be there - well, Aoife will, anyway!
If anything, the main attraction at PAX is the huge and incredibly diverse range of panels and presentations, and this year we're making a contribution to that with three of our own, accompanied by some very special guests. If you're going to be at the show, do come check them out! Details below:
---
Eurogamer Presents: Totally Realistic and True Predictions for Gaming in 2039
Chet Faliszek (who worked at Valve on the likes of Left 4 Dead and Portal before foudning new co-op gaming studio Stray Bombay), Sam Barlow (game director of Her Story and Telling Lies) and Nate Crowley from Rock Paper Shotgun join Aoife for this not entirely serious talk about the future of gaming. Expect informed speculation, silly ideas and wild guesses in equal measure. Inspired by our very imminent 20th anniversary!
Eurogamer Presents: Late to the Party LIVE
Mike Channell from Outside Xbox has never played Life is Strange before. He'll join Aoife to correct that error before a theatre audience in this special live edition of our longest-running YouTube series.
Eurogamer Presents: The Best - and Worst - Dressed Video Game Characters of All Time
Aoife is joined by Greg Kasavin (creative director at Supergiant Games - Bastion, Transistor, Hades), Cara Ellison (former EG contributor and game writer of renown on Dreams and Vampire: The Masquerade - Bloodlines 2) and Ellen Rose from Outside Xtra to delve into the weird and wonderful world of video game fashions. Who wore it best - and worst?
---
If you're going to be in Seattle, we hope you can make it! Also, keep an eye out for some excellent panels from our Gamer Network friends at USG, RPS, GamesIndustry.biz, VG247 and Outside Xbox. Especially this one.