ECTS 2002 - Ubi Soft
ECTS Preview - some of the games we'll be seeing on Ubi Soft's stand at ECTS 2002
After a strong showing at last year's ECTS, French publisher Ubi Soft will be back again in force this year showcasing a wide range of PC, console and hand-held games. Here's a few of the highlights we'll be seeing from them during Europe's biggest trade show -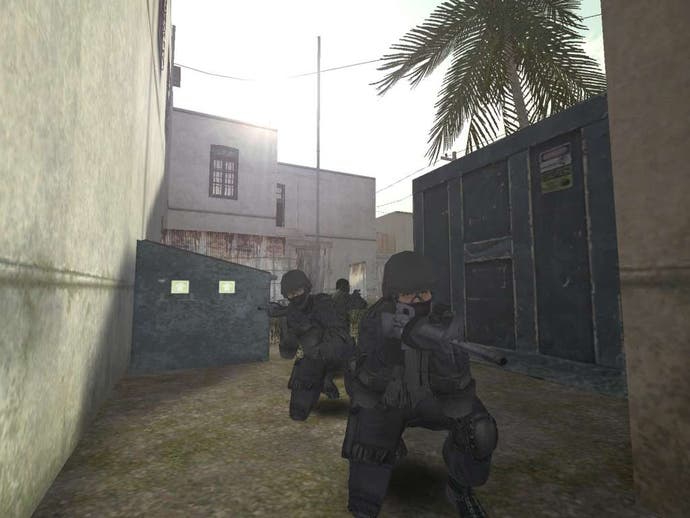 Rainbow Six: Raven Shield
The Rainbow Six series has enjoyed a long reign as king of the tactical action genre, and Ubi Soft are hoping that the latest instalment will bring that winning formula up to date. Not only do its Unreal powered graphics mark a giant leap forwards from the rather dated visuals of previous games in the series, but the developers are also promising much better AI this time round.
Other enhancements include a wider range of more realistic weapons, and changes to the planning phase at the start of each mission. Newcomers to the world of Rainbow Six and those wanting to just get on and shoot something will be glad to hear that all that tedious planning can now be skipped entirely, allowing you to get right into the action with a default team and insertion point provided by the game. On the other hand, Rainbow Six veterans will have more options than ever available to them as they lay down waypoints, commands and holding positions for their men. It's only a few weeks since we took an early build of the game for a spin, but with that October release date looming large on the horizon, we'll be having a look to see how things have come along since then.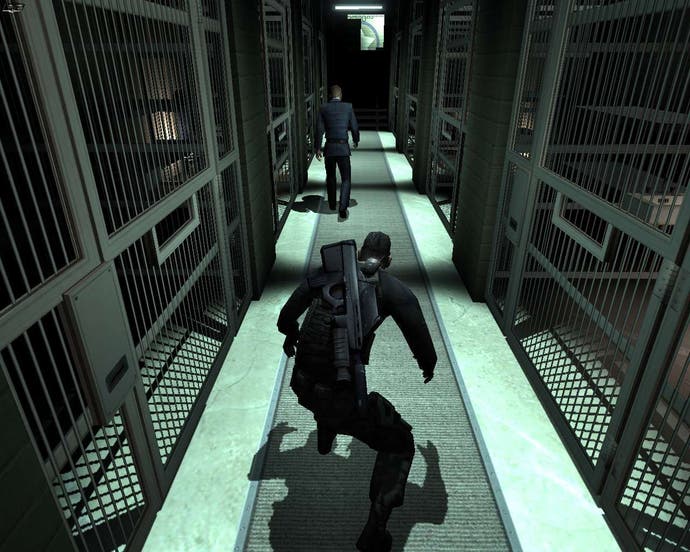 Splinter Cell
Well what do you know, it's another Tom Clancy inspired thinking man's shooter, also developed by Ubi Soft Montreal and powered by the Unreal engine. This one's a radical departure from the world of Rainbow Six though, putting you in the boots of a lone NSA operative carrying out stealth-driven missions with an array of high tech gadgetry.
It's been favourably compared to Metal Gear Solid, not least by Hideo Kojima himself, while on the graphical front the game looks set to take full advantage of the power of the Xbox and the latest PC hardware, with all manner of optical trickery and real-time lighting effects on show. Of course, the real question is how does it play, and with the latest Xbox build of the game starring on Ubi Soft's stand at ECTS, we should know the answer to that one soon. Look for a full hands-on preview before the end of the show.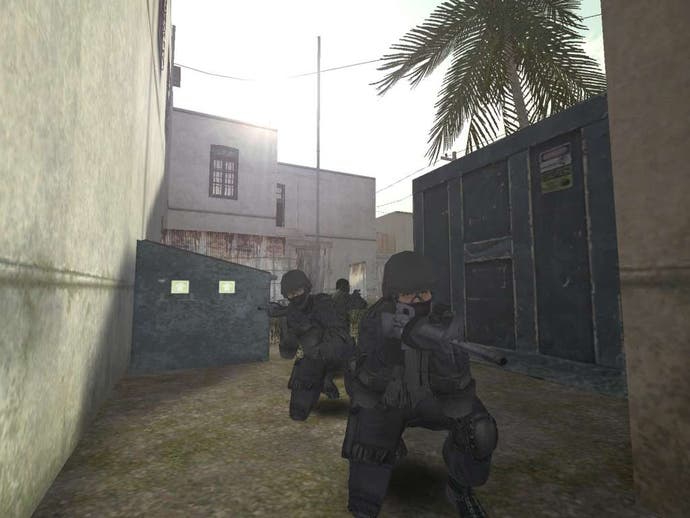 XIII
More evidence of Ubi Soft's love affair with the Unreal engine comes in the form of XIII, but this one's a whole different kettle of fish. For a start it's based on a Belgian comic book series, and accordingly it features eye-catching cel shaded graphics, complete with on-screen blams, aaaaaahs and tap tap tapping. Unlike many cel shaded games, in this case the cartoonish visuals actually make some kind of sense, and the results look promising.
The game itself is a first person shooter (no, come back!) featuring a conspiracy-laden storyline told through flashbacks. In keeping with the comic book it's based upon, your hero is suffering from amnesia after a failed attempt on his life, so expect lots of "who am I, where am I, why are you trying to kill me" moments. We'll be chatting with one of the men behind XIII to find out more at ECTS, as well as taking a look at the latest Xbox build of the game. Assuming that we can remember anything afterwards, we should have a full preview for you next week. Related Feature - XIII screenshots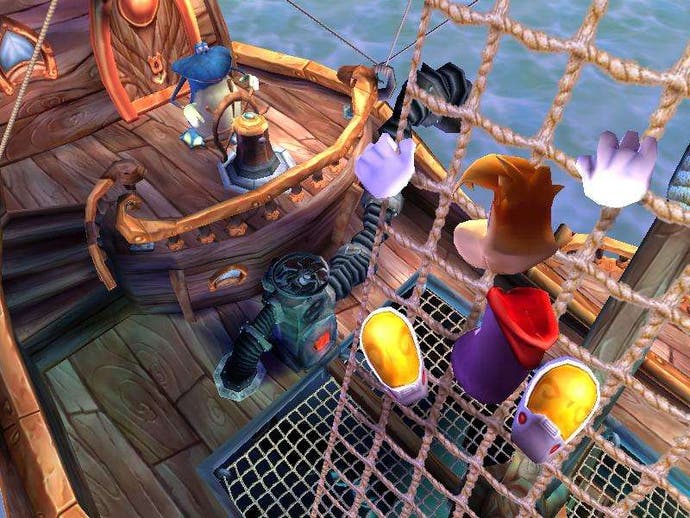 Rayman 3: Hoodlum Havoc
Last and not least, it's Ubi Soft's multi-million selling limbless mascot Rayman. Having appeared on pretty much every format under the sun in various spin-offs and semi-sequels over the last few years, Rayman is finally back for his next big adventure.
Due out in March 2003, the game is being billed as "the leap forward that the current generation of gamers have been anticipating". Along the way you can expect more colourful graphics, odd characters, weird French humour and inventive platform antics. We'll be examining the PlayStation 2 version of the game at ECTS and having a word with its designer to see what he's got in store for us this time. Meanwhile punters will be able to get a glimpse of the game for themselves (along with PS2 versions of Ghost Recon, Myst III and The Sum Of All Fears) on Ubi Soft's stand in the PlayStation Experience hall during ECTS.