Download Games Roundup
Death! Megadeath! Village! Kong! TIC!
Alien Zombie Megadeath
PSN - $9.99. European release July 6th, price TBC
Two things are certain in videogaming: death and platforming, and PomPom Games proffers the suggestion that you should definitely add shooting to that hallowed list to make the perfect indie download game.
Denizens of the download cause will note that we have, of course, been down this road before, back when the Minis 'scene' was sprightly and optimistic.
But if we consider the PSP original the flexidisk demo, then the Megadeath version is the growling double gatefold edition with coloured vinyl.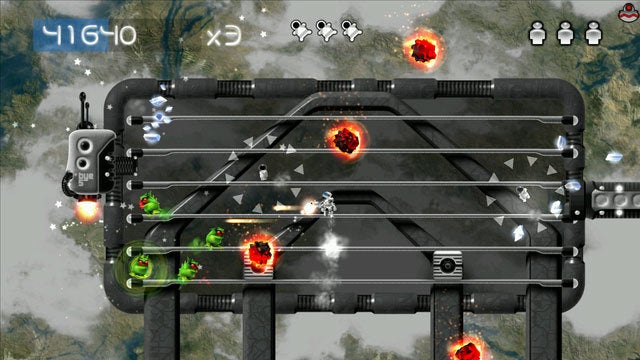 On the surface, the whole 'Jet Pac meets Jumping Jack while playing Tapper' premise remains at its jumpy-shooty core, but with plenty more for us to restlessly gorge on.
For the benefit of bewildered younglings not exposed to the best that 1983 had to offer, the premise is to leap between platform layers and blast approaching enemies from either side until they all sod off.
Sometimes you also have to carry out the whole show while also disposing of bombs and rescuing space babies (no, really), but mostly it's just a score-chasing beatdown, where you always have one eye on collecting shards to wind up your multiplier.
As you go along, new sub-levels unlock to test you in the art of survival, and you creep around the spiral towards increasingly demented tests of your rapidly diminishing resolve.
For a while, it's intensely good fun, but every man has his breaking point. At some stage, mania sets in, and fending off the determined alien hordes requires a desire to replay levels that only a gurning leatherface should tackle. You should know which side you're on by now.
8/10
Akimi Village
PSN - US store: $9.99. Coming soon to EU PSN. Price TBC.
With ten games already under its belt, Ninjabee knows a thing or two about creating absorbing and satisfying downloadable nuggets.
Exclusive to the PS3, Akimi Village follows a similar path to the Keflings games, with plenty of resource gathering, building and stress-free progression on the way to helping the wandering Akimi free their island from a thick blanket of gloom.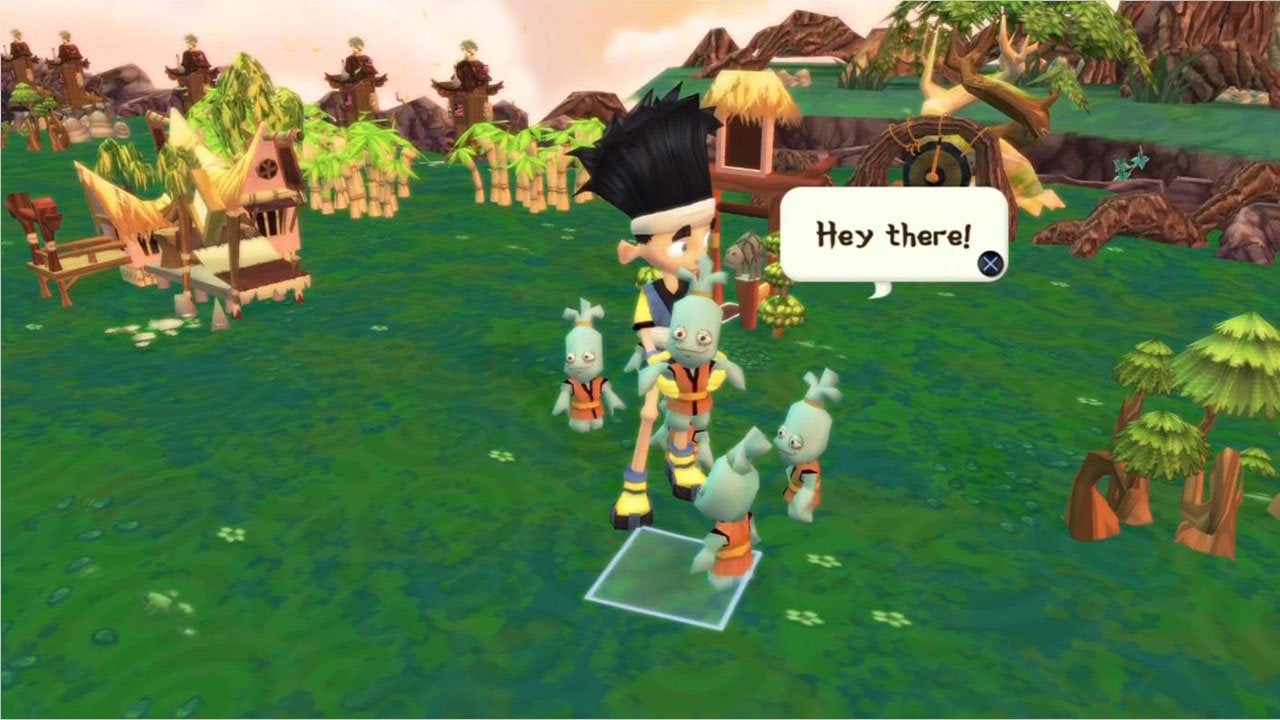 As a formula, it's predictable but effective. You cajole the Akimi into harvesting some basic resources for you (such as stone, wood and bamboo), head off to your workshop, click a few highlighted icons to generate the next essential component parts of the next building, then lay them all down as specified. Et voilà: progress!
This simple process ramps up into an ever more complicated array of microtasks, and it's up to you to perpetually keep an eye on what's required and where. If you don't, you're not going to fail as such, but the relaxed pace allows you to get a feel for the game in your own sweet time.
One of the neatest features is the ability to affect your friends' games by assembling watchtowers and totems and thereby increasing productivity and allowing you to pass parts and resources to one another. It's a crafty way of getting players to talk their mates into buying a game, at the very least.
For your money, there's plenty of gentle strategy on offer, and a lovely way to pass the time for those of us whose brains come alive to the unfolding of tech trees.
7/10
Will you support Eurogamer?
We want to make Eurogamer better, and that means better for our readers - not for algorithms. You can help! Become a supporter of Eurogamer and you can view the site completely ad-free, as well as gaining exclusive access to articles, podcasts and conversations that will bring you closer to the team, the stories, and the games we all love. Subscriptions start at £3.99 / $4.99 per month.