Ryzen 3 3100/3300X: the Digital Foundry verdict
Two excellent value CPUs, but the 3300X makes a stronger case.
So - yes, AMD has done it again. Based on our testing, the 3100 and 3300X are both solid processors that offer unquestionable value at the lower end of the market, even though their four-core, eight-thread designs don't seem as well suited to content creation as the upper echelons of the Ryzen line-up.
The 3300X is definitely the more impressive of the pair, delivering significantly more performance than popular last-gen processors like the Ryzen 2600 and coming within a few percentage points of the $249 Ryzen 3600X in several of the games we tested. That's a laudable feat for an entry-level processor that retails for half the price. The 3300X also consistently outperformed the 3100 by around 15 per cent. Given that it's 20 per cent more expensive, that feels like a significant enough advantage to justify the higher price.
The 7700K versus 3300X matchup is also fascinating. We don't normally see titanic shifts in processor performance from generation to generation, but in the span of three years a flagship Intel part is losing in at least some gaming benchmarks to an entry-level Ryzen processor. That's simply outstanding, especially when you consider that pairing the 7700K with RAM faster than 2666MHz requires a heavy investment into a Z-series motherboard. By comparison, the 3300X can drive the same high-spec RAM using a budget B450 or B550 board, which leaves a lot more money left over for fast PCIe 4.0 storage, a higher-spec PSU or a more powerful graphics card. Intel still delivers consistently higher frame-rates in most games, but AMD's value proposition is growing stronger by the day.
So what about the 3100? Well, this $100 chip is far from the fastest processor we've tested, but it still delivers a respectable amount of performance in most games. Its price point feels fair too, especially as it lets you take advantage of inexpensive B550 motherboards that aren't compatible with earlier Ryzen processors. The only stumbling block preventing us from issuing a full-throated recommendation are the few instances of stuttering and frame-time spikes we encountered during our testing. Whether you run into these depends a lot on the games that you play and the other hardware that you use, but it does suggest that the 3100 can get overwhelmed by some demanding games - and that's not ideal, to say the least.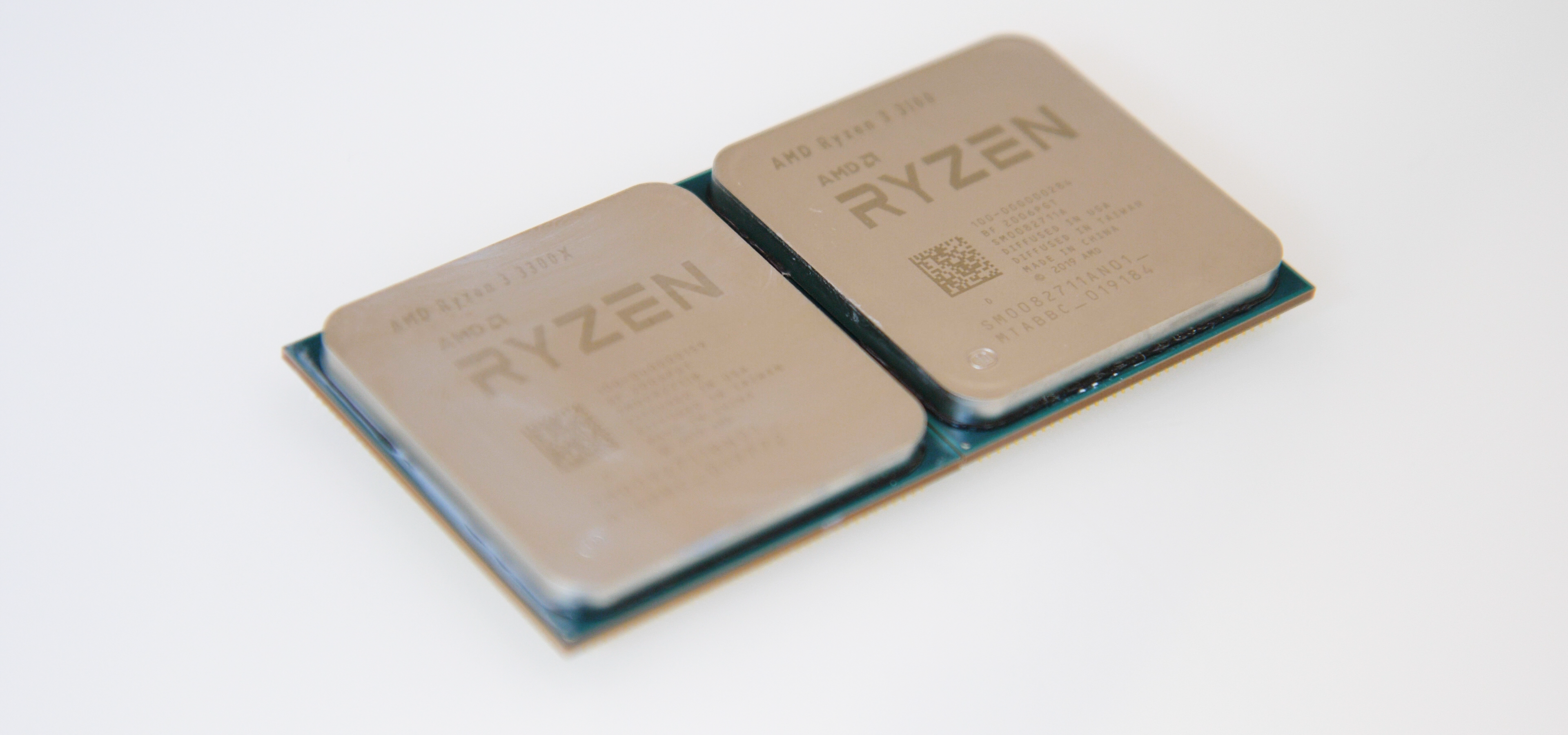 Thankfully, there are several good alternatives here, with the most obvious one being the 3300X, which will run you an extra $20 or £15 and seemed to offer much more consistent performance in our testing. You also might consider investigating the Ryzen 5 1600 AF, the re-badged 2600 that normally retails for $85.
The 2600 traded blows with the 3100, coming ahead in some games and behind in others, but it also delivered more stable frame-times in our testing. This chip also performed better in content creation tasks, thanks to its six-core and twelve-thread design. That said, the 1600 AF/2600 does come with its downsides, including worse single-threaded performance and a greater reliance on high speed memory - not to mention no compatibility with upcoming motherboards, starting with the attractive B550 platform in June. The current human malware epidemic has also played merry hell with the availability of these suddenly sought-after processors, so the new arrivals might still be your best shot if you're building a new PC in the short-term.
There's plenty to process here, so let's wrap things up. In short, we're very impressed with the 3300X and 3100, with the former offering unparalleled value and the latter being one of a few good options at its price point - despite a few shortcomings. The solid gaming performance here is augmented by AMD's ecosystem, which generally has a lower cost of entry than Intel's thanks to better integrated cooling solutions and inexpensive motherboards - which from June will includes models with unrestricted memory overclocking and PCIe 4.0 connectivity. Of course, Intel are also set to launch their own 10th-generation processors and Z490 motherboards this summer, including Core i3 models that could challenge the 3100 and 3300X, so stay tuned. This could be an excellent year to build a future-proof gaming PC at any price point.
AMD Ryzen 3 3100/3300X analysis
Will you support the Digital Foundry team?
Digital Foundry specialises in technical analysis of gaming hardware and software, using state-of-the-art capture systems and bespoke software to show you how well games and hardware run, visualising precisely what they're capable of. In order to show you what 4K gaming actually looks like we needed to build our own platform to supply high quality 4K video for offline viewing. So we did.
Our videos are multi-gigabyte files and we've chosen a high quality provider to ensure fast downloads. However, that bandwidth isn't free and so we charge a small monthly subscription fee of £4.50. We think it's a small price to pay for unlimited access to top-tier quality encodes of our content. Thank you.
Support Digital Foundry