Deus Ex: Human Revolution sells 2.18 million
While Dungeon Siege 3 manages 820,000.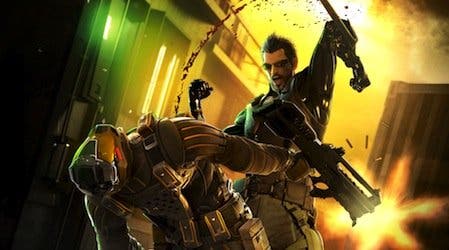 Deus Ex: Human Revolution sold 2.18 million copies between launch and 30th September, publisher Square Enix has revealed in its bi-annual financial report.
800,000 of those were bought in North America and 1.38 million in Europe.
The publisher also announced that Obsidian-developed RPG Dungeon Siege 3 has now sold 820,000 units, of which 20,000 were bought in Japan, 320,000 in North America and 480,000 in Europe.
Finally, Japan-only Dragon Quest 25th Anniversary Collection has moved 350,000 to date.
The wider financial picture was mixed, with Square announcing that net sales between April and September fell 15 per cent year-on-year to ¥57,516 billion (around £458 million). However, net profit for the period was up 115 per cent to ¥3704 billion (around £29.3 million).