Coming Attractions: MMOs & RPGs
Taking 2009 to another level.
MMOs
With this section, the problem wasn't defining it - it was pinning down which games might actually get released. Epic development cycles and earning potential measured in years rather than weeks make MMO scheduling a dark art. Some of our selections could easily slip to next year, and 2010 is where the action really is, as heavyweight licences arrive to slug it out for subs. Star Trek Online, DC Universe Online, LEGO Universe and Star Wars: The Old Republic are all at least that far off, as are dark horse Guild Wars 2 and the next WOW expansion. Instead, 2009 is all about diversification in MMOs. After several fantasy epics threw themselves fruitlessly at the granite cliffs of World of Warcraft's dominance last year, MMO developers are going everywhere but there.
Star Attraction
All Points Bulletin
On: PC, 360, maybe PS3 / Developer: Realtime Worlds / Publisher: TBC / Release: 2009
Realtime Worlds doesn't talk about APB much - and rumours persist that's because it's trying to sell it to Rockstar as GTA Online. But we're told development is further along than we might think, and if anything holds the game up, it will probably be business. APB is a hot, hot property, and after buying out early partners Webzen, Realtime must have suitors queuing round the block.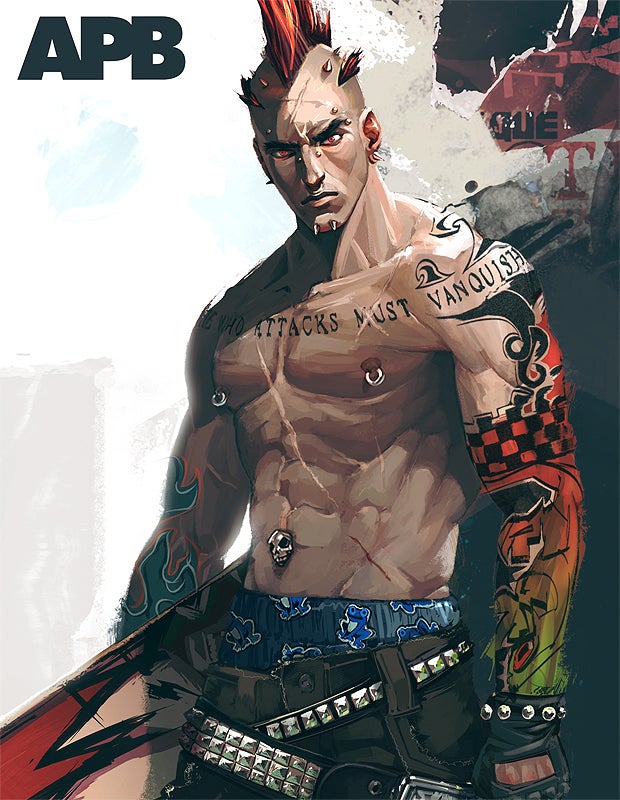 This is what those suitors want: a medium-scale multiplayer game of cops and robbers with incredible depth and breadth of customisation, the Crackdown developer's way with urban landscapes and tactile action, and GTA creator Dave Jones' vision of the collision point between the single-player sandbox and the multiplayer play-pen.
And a free-form fracas with proper vehicle physics, and zero level grind, and car radios powered by last.fm, and video capture, and dynamic missions for variable team sizes, and user-generated content, and an easy transition to console and the ability to arrest other players. And, frankly, an MMO with some sense of cool.
Supporting Cast (in alphabetical order)
The Agency
On: PC, PS3 / Developer: Sony Online Entertainment Seattle / Publisher: SOE / Release: We really, really hope so
This slick, tongue-in-cheek squad shooter in a massively multiplayer frame has half the smartest ideas in online gaming right now, arch spy style in buckets, and a more structured mission and story arc than APB. If it's wrong to think that The Agency will see the inside of this decade, then we don't want to be right.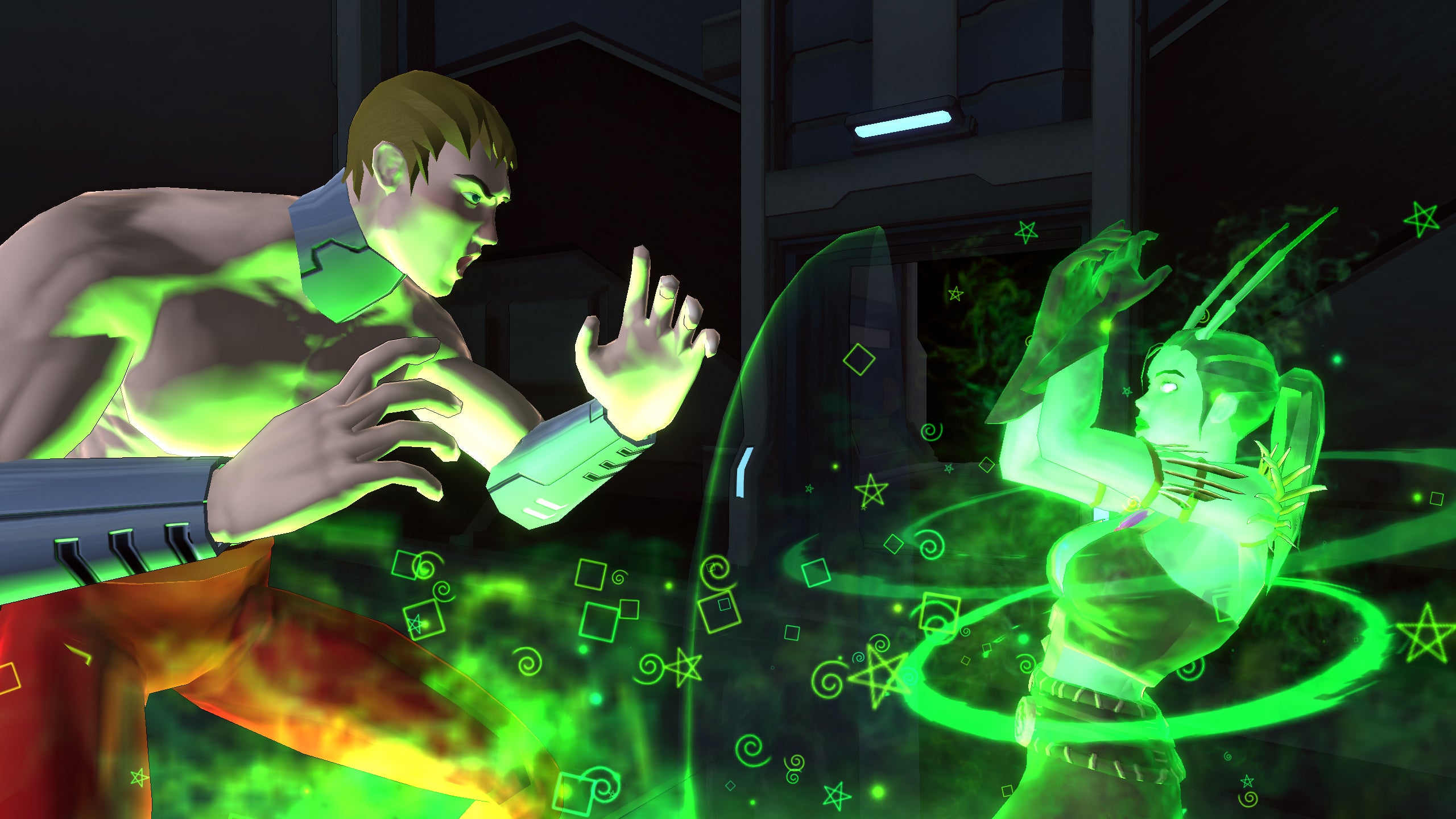 Champions Online
On: PC, 360 / Developer: Cryptic Studios / Publisher: Atari / Release: first half of 2009
At last, a hard-and-fast prospect for a release this year - and for an MMO on a console. Cryptic's spandex MMO is uncomfortably sandwiched between estranged father City of Heroes and copycat twin DC Universe, but it has the richest-looking world of the three - a very important asset in MMOs - and the all-important foothold on 360. Underestimate at your peril.
Free Realms
On: PC, PS3 / Developer: Sony Online Entertainment San Diego / Publisher: SOE / Release: 2009
SOE will sound the death knell for the wild-west days of free-to-play MMOs with this calculatingly clever, frighteningly polished family-friendly meta-romp - and thank God, frankly. Huge dollops of WOW, Disney, Nintendogs, Diablo, Magic the Gathering and PopCap have been ladled into this all-ages, all-persuasions MMO stew, and for the asking price of nothing, the world will be powerless to resist. Including us.
Jumpgate Evolution
On: PC / Developer: NetDevil / Publisher: Codemasters Online Gaming / Release: first half of 2009
We predict this massively multiplayer space dogfighter - EVE with a short attention span and itchy trigger-finger - will take us all by surprise this year. In terms of budget it's a small game, but it should easily expand to fill a gaping gap in the market that goes beyond MMOs - there just aren't enough opportunities to sit in the cockpit of a space fighter and shoot stuff these days.
Other Players
NCsoft makes another arduous trek from east to west with the sumptuous Aion: Tower of Eternity; old-school PVP nightmare Darkfall kills you dead and loots all your equipment; the rise and rise of EVE Online continues with a reissue, big expansion and maybe even Walking In Stations; Earthrise and Global Agenda do the future-dystopia PVP thing; Stargate fans pray that Stargate Worlds developer Cheyenne can survive the crunch; tidy indie MMO Chronicles of Spellborn comes to the US and UK; Runes of Magic survives the free-to-play cull; MMOs go sports casual in Empire of Sports and Football Superstars; pigs take flight as MMOFPS Huxley is released; Dofus gets a reboot and an unconventional sequel, Wakfu; and LOTRO and Age of Conan will try to squeeze expansions out before Blizzard's hype machine rolls too far out of the hangar.
Join us again tomorrow so we can punch you in the face thoughtfully.
Will you support Eurogamer?
We want to make Eurogamer better, and that means better for our readers - not for algorithms. You can help! Become a supporter of Eurogamer and you can view the site completely ad-free, as well as gaining exclusive access to articles, podcasts and conversations that will bring you closer to the team, the stories, and the games we all love. Subscriptions start at £3.99 / $4.99 per month.