Black Twitch UK and the importance of visibility
How the UK's first Black stream team supports its community.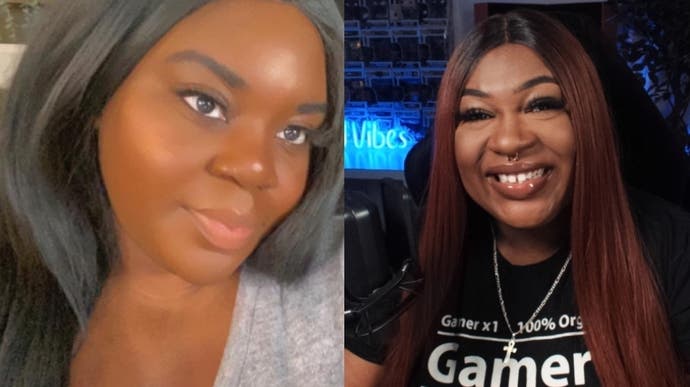 October was Black History Month in the UK. But looking at Twitch, you may not have realised that.
The streaming platform is pushing for more diversity and inclusion, and is making a conscious effort to support minority celebrations - be that Pride, women's history, or Black History Month. But as a US corporation, too often UK streamers are left behind.
Thankfully there's Black Twitch UK, a team of streamers who aren't just visible for one month of the year, but support their community year-round.
Set up by GeekyCassie and Ebonix (Twitch's first Black female ambassador in the UK), the team is for anyone who identifies as Black in the UK. It began as a Twitter community before becoming the first Black focused UK-based stream team on Twitch last month. There are already 26 streamers on the team, and an ever-growing number of Black creators on Twitter.
"We were really frustrated that we couldn't find any Black streamers from the UK, no one that looks like us," says Ebonix. "Where is everyone? We know we're out there, but where are we?"
Creating a team, then, presented an opportunity to increase visibility of Black UK streamers, provide a support base, and share opportunities. It's a resource for streamers to find each other, viewers to find representation, and brands to find streamers to work with.
"It just hits a little bit different when you go into a stream, especially someone who's from the UK, they look like you and you can talk about things that are from the UK," says Ebonix.
"Being Black, being a woman, and then also being from the UK, those are three different things. And all three of those need their own kind of support systems," says GeekyCassie.
"I think because Black creators aren't seeing anyone else like them, then it just kind of pushes them to the side and makes them feel like others. It's really disheartening."
The team is rapidly becoming a vital resource and safe space for Black streamers to support and encourage one another, sharing tools and utilising each other's skills. "The more you see us, it's gonna feel like normal," says Ebonix. "We want to be able to feel like it's normal to see Black faces, brown faces on the front page, in activations, doing work on these big brands."
Black History Month should have been a key milestone to celebrate Black streamers. But, in Ebonix's words, "it just didn't bang".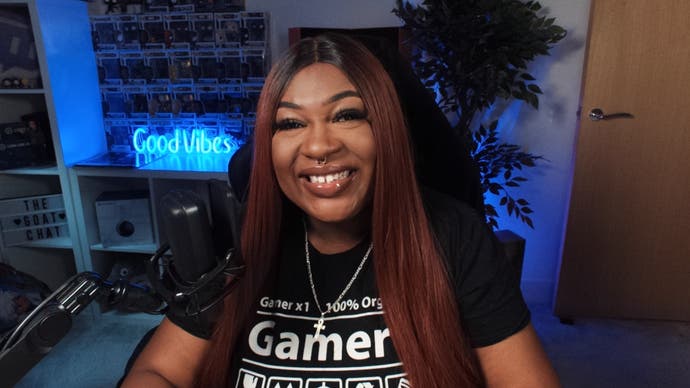 Taking place in October, Black History Month UK is separate to the US equivalent in February. And that's an important distinction, because the history is different across the two countries.
"We all have our different things to celebrate, we have different vibes, different energies," says Ebonix.
For instance, the team put together Twitch Hill Carnival, referencing Notting Hill Carnival, as a way to celebrate what it means to be Black and Caribbean or Black African in the UK. It was also an opportunity to educate US streamers about UK history.
A separate event for the UK would create greater visibility for those streamers rather than merging with the US. But as GeekyCassie explains, it's hard to push for UK specific visibility when Black UK streamers were invited to take part in the US event in February, but rejected this in favour of a supposed UK event that didn't take off.
"Sometimes it feels like we're taking a bit of the message and our history is different," she says. "I feel there's a way to celebrate each other, but also to do it in a way that feels respectful. And I think for creators that don't really have any kind of connection to America, and they don't have a presence there, it felt like it was something that didn't really connect."
The ideal event would have been a celebration of UK Black excellence from throughout the year. "The whole thing about having a space like this is about pushing for inclusion. It's not about special treatment, or woe is us. It's all about celebrating us, our differences, the good things," says GeekyCassie.
"It's not a sudden shock because you've got some seasoning on your front page. It's just a thing of, okay, here's a month to celebrate the best of what we've done"
Front page slots are a great way of highlighting Black streamers, but more needs to be done beyond that to create opportunities to platform these voices, be that hosting gigs, workshops, and working with Twitch on fresh opportunities.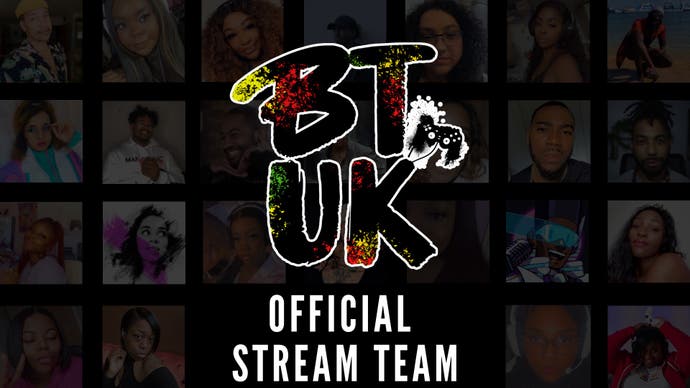 The reality, sadly, was quite different. Despite the team speaking with Twitch since last October, Black History Month UK activations were left until last minute and felt rushed and unplanned. Many streamers in the Black Twitch UK team were left disheartened after turning down opportunities for the US celebration early in the year.
"It was [Twitch's] first one but you'd think that you'd want the first one to be the best one. You want to set the tone for what's to come in the coming months and the future Black History months," says Ebonix. "I feel like if you're gonna do something, you have to put your all into it. And I feel like in some way they did it just to say, okay, we've done it, let's get out of the way."
Twitch responded to a comment request from Eurogamer. "We would like to thank all of the creators and members of the Twitch community who participated in Black History Month UK," said a spokesperson. "We're always looking for new ways to uplift underrepresented voices and make it easier for people to discover the creators and communities they love."
What's particularly frustrating is that the blueprint exists after the success of Twitch's US event. Instead, the team worked together to promote each other, offer workshops, put together compilation videos on YouTube and more, all off their own backs with no funding.
Let's talk Black History Month x Twitck UK&I

✨ A Thread ✨

— Benjamin (@ReadySetBen) November 3, 2021
What's also needed is increased safety for marginalised streamers on the front page. It's the main method of promotion on Twitch, but it can be a scary and daunting place, even outside of recent bot attacks and hate raids.
Even when #TwitchDoBetter was trending, this wasn't new to Black streamers.
"Twitch isn't often the safest place for a Black streamer, a trans streamer, a non-binary streamer," says Ebonix. "There is a risk of being attacked in some way for being part of that marginalised group."
Of course, Twitch needs to do more to moderate its platform. But the Black Twitch UK team is well positioned to offer advice and support to streamers on how to deal with toxicity online, at any time of year.
That's essential for smaller, up and coming streamers. GeekyCassie calls for "candour and honesty about how things are done" behind the scenes at Twitch, especially as "Black creators are less likely to be supported [by viewers]". Joining the Black Twitch UK team gives smaller streamers a chance to learn from their peers, grow their audience, and discover opportunities for brand partnerships and sponsored streams.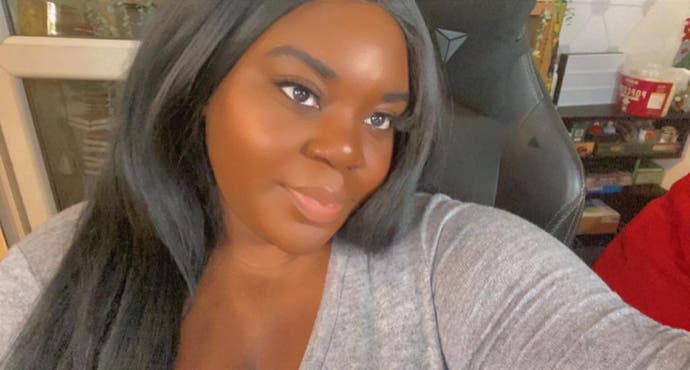 "I think a lot of the Black streamers that I know just started out for fun during lockdown," says Ebonix. "And I don't think that they realised or understood how valuable streaming could become, like an occupation or a side occupation. So it's starting a snowball effect, it's a ripple effect, to encourage more Black streamers, like hey, you can actually do this professionally, this is something that you can explore."
The aim for the future of the team is to focus on branding: both elevating the personal brands of Black streamers through media kits, training, and workshops, and working with brands on partnerships with Black streamers in gaming and beyond.
Says GeekyCassie: "We really want to use the Black Twitch UK Twitch page as something that's collaborative, something fun, and also for information."
Over the course of the next year, the team will continue to expand, to celebrate Black excellence year-round, and ensure that Black History Month 2022 is the best yet.
"[The team is] such a dope space, and it's only going to grow even more," says Ebonix. "I'm super excited."