Adorable platformer New Super Lucky's Tale arrives on Switch in November
Getting physical and digital release.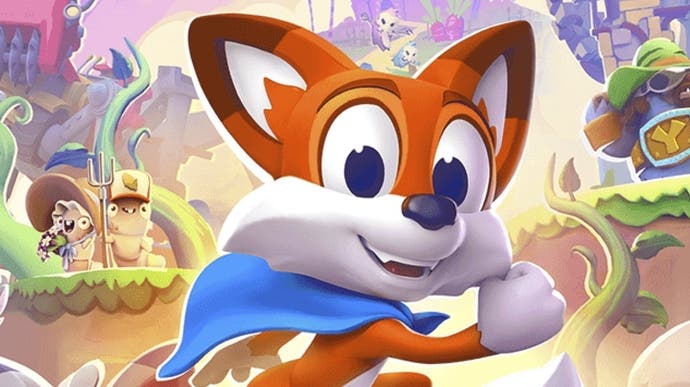 Developer Playful Studios' adorable platformer New Super Lucky's Tale will be donning cape and making its way to Switch on 8th November.
New Super Lucky's Tale expands on 2017's enjoyable Xbox and PC game Super Lucky's Tale (itself a follow-up to the even-smaller-monikered VR adventure Lucky's Tale), also taking it cue from the classic 3D platformers of the 90s. The result is a breezy quest - designed around the genre's usual acrobatic challenges, puzzle solving, and collectible pilfering - in which lovable fox protagonist Lucky goes in search of the stolen Book of Ages.
Playful promises "expansive hubs, story-based adventure levels, 2D side-scrolling challenges, rewarding mini-games, mind-bending puzzles and thrilling boss battles" for the Switch version, and it could well be a bit of a low-key winner if Lucky's previous outings are anything to go by.
I thoroughly enjoyed the fox's chunky platform antics on Oculus Rift, and Eurogamer's Christian Donlan had high praise for its Xbox follow-up, calling it "a completely unexpected treat that brightened the best part of a week as I bounced through it with a huge smile on my face". Hopefully Playful's expanded Switch version is just as inventive, varied, and charming.
New Super Lucky's Tale will be available digitally via Switch's eShop and in physical form when it launches on 8th November.