UK Charts: Deus Ex makes strong debut
No.3 for Ion Storm Austin's PC/Xbox title, while Bond hangs on to top spot...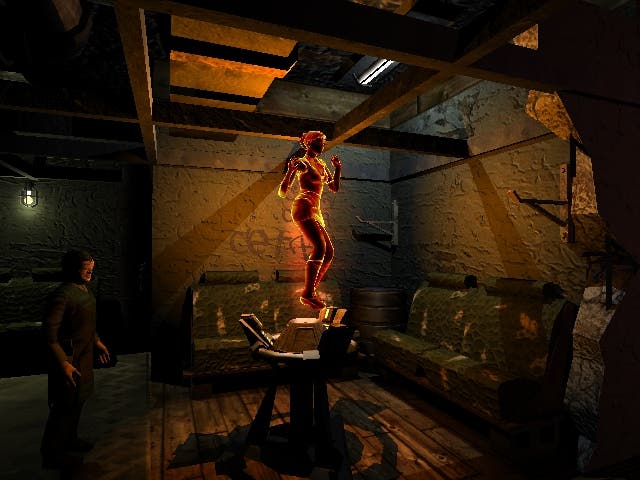 Electronic Arts' latest James Bond 007 title, Everything Or Nothing, strengthened its grip on the top of the UK charts this week, but there were good debuts for Eidos' Deus Ex sequel and Sony's SOCOM II as well.
Everything or Nothing actually sold 25 per cent more copies on the PS2 in its second week on sale than in its first, and the hugely successful game sold as many copies as the next four titles combined on the All Formats chart.
Eidos' eagerly anticipated Deus Ex: Invisible War rolled out at number three in the chart, a respectable debut for the game (which is available on Xbox and PC only) - but we can't help but wonder if it would have done better had it been released here closer to its US launch date some months ago.
The other big new release of the week was Sony's own SOCOM II: US Navy SEALs, which came in at number seven in the chart despite a surprisingly low key marketing effort from the company.
Elsewhere this week, Sega's Sonic Heroes climbed up a place to number two, with its chart success since launch making this into one of the most successful games for the company in recent years. Square Enix' EA-published RPG Final Fantasy X-2, meanwhile, was down two places to number four this week.
The biggest mover of the week, however, was Empire's Bad Boys II - which rose seven places in the full price chart to number twelve, with sales of the PS2 version of the game apparently up by an impressive 68 per cent this week.
This week sees the launch of a number of interesting new titles, with the GameCube getting its first big game of the year in the form of Final Fantasy: Crystal Chronicles, while the PS2 is set to receive the eagerly awaited horror title Forbidden Siren. Both of those games are likely to sell well (although we can't see anything knocking Bond off the top spot for at least another week), but it's also worth watching out for Konami's Xbox dance mat title, Dancing Stage Unleashed, and EA's multiplatform Spawn: Armageddon title, both of which may provide surprise hits.
As ever, you can see the full set of charts here.