Off Topic: The many joys of BritBox, the intensely British streaming service
Some libraries do 'ave 'em.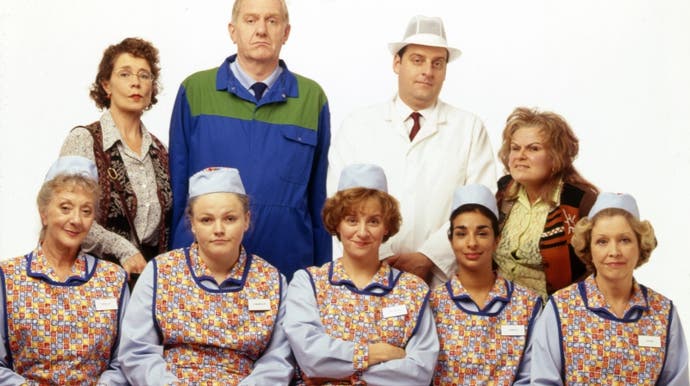 I know, we've all got too many TV streaming subscriptions already. It's expensive and daunting. There's too much to choose from, too much to catch up on, and it oftens feels like you're paying for multiple iterations of the same thing. Juggling them is a chore, but it's increasingly something we'll have to do as we hop between new seasons of Ted Lasso and Succession.
Far be it from me to suggest yet another subscription is the answer to this modern malaise of plenty - and yet, maybe it is? BritBox, a streaming service put together by the UK's dominant TV networks, BBC and ITV, is something quite different, with limitations that feel like strengths, strong curation and a narrow, culturally specific remit. There's less choice but more flavour. It's a vibe, a nostalgic haven from the legions of polished transatlantic dramedies vying for your attention elsewhere.
That's giving quite a lot of credit to something that is essentially a dumping ground for half a century's worth of British TV library content. BritBox has one or two exclusive new shows, but its appeal is really all in the back catalogue. The thing is, though, that anyone who has grown up watching broadcast TV in this country will find that catalogue stuffed with nostalgic treasures, lost classics and a kind of comfort viewing even the glossiest Hollywood production can't provide.
Subscribe to Eurogamer to read this article
Subscribe today and gain access to our ad-free browsing experience, supporter-only articles and videos, merch discounts, and much more - for only £2.99/$2.99 a month!