The Edge of Reason?
The Tim Langdell story.
Los Angeles 2009
Timothy Langdell is a difficult man to speak to. My first attempt at contact is flatly ignored, a response finally drawn only when I mail his personal email address to point out that we'd spoken at length to Mobigame and were eager to hear his side of the story.
Claiming to be someone other than Tim (although never offering a name or position within the company) a representative from The Edge writes: "Tim will not be replying [to your questions]. This has already been distorted from an Edge Games issue into an attack on Tim personally. He is thus not having any involvement in this matter going forward and has not had a personal involvement in this issue for some time now." In a later email we're told: "This is entirely a corporate Edge matter: it is Edge that has had the contact with Mobigame. Not Tim." This despite the fact that every single piece of correspondence between The Edge and Mobigames I have seen is signed 'Tim Langdell' .
Refusing to answer our questions, the Edge representative repeatedly requests to see a transcript of our interview with Mobigame so he/she can "respond to specific accusations". We refuse. Eventually, the representative (who, by demonstrating an intimate knowledge of the facts and dialogue between the two parties was almost certainly Langdell himself) begins, slowly at first and then in longer responses, to answer our questions.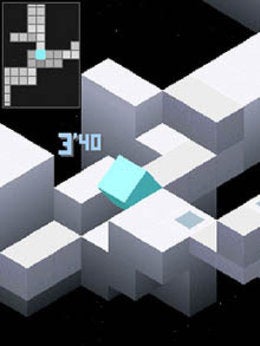 I ask Langdell to respond to critics who argue he is a trademark troll, seeking income from trademark actions rather than from selling games software. "We categorically deny we have ever acted as 'Trademark Trolls'," he replies. "We do not engage in the practice of waiting until people use our trademarks and then ask them for money (there is no evidence we have ever done that) and we have been actively developing and publishing games every year since 1979, and actively producing game hardware since the early nineties."
Visit the company's website today and their discography puts the total number of Softek/The Edge releases at 756 titles, a staggeringly high number of games, even for a publisher of their venerable age. Upon closer inspection, it seems as though they've counted different formats of the same game as separate releases. By contrast, Rob Fearon, who meticulously compiled a list of those games that could be verified as The Edge releases, counts the total at a more modest 70 titles, the most recent of which was released in 1990.
I ask Langdell to name three of The Edge's commercially released games from the past five years. He replies: "Edge has focused on developing mobile games in the past few years, with Bobby Bearing for a wide range of mobile handsets being a consistent good seller in the UK, Europe and America (three new versions of it in 2008, one new version earlier this year and the iPhone 'Remix' version about to be launched)." Other than this 30-year-old re-release, Langdell does not mention a single other commercially available game he has published in the past decade, despite my repeated asking.
I then turn to the Mobigames case, asking Langdell to identify when he first heard about the French developer's game. Papazian and others have claimed The Edge waited until the game was a well-known success before writing to Apple, when changing the name would have been too costly for the developer. "There is no truth to the unfounded speculation circling the internet that we deliberately delayed before notifying Mobigame of the trademark infringement." Langdell is adamant. "We first heard about Mobigame's use of our trademark EDGE shortly after the game was released on iTunes. We contacted Mobigame immediately pointing out we own the trademark THE EDGE and, as the law requires, asked them to cease and desist from use of our trademark."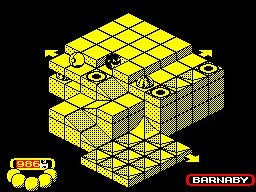 I ask Langdell what would have to change for Mobigames to be able to once again offer the game for sale in the UK and US. "Edge has not retracted the settlement offer it made to Mobigame in early June for it to rename its game to EDGY (or such other new name that Edge and Mobigame can agree does not infringe Edge's trademark rights) and remains hopeful Mobigame will eventually respond to it so that Mobigame's game can once again go on sale."
When I ask Papazian about the proposed name change to EDGY he is quick to point out that this was something he suggested earlier in the year but that, at the time, Langdell flatly refused the offer. He sends me Langdell's email response to Mobigame's offer to change the name of their game to EDGY, sent on the 15th May: "[We] would very strongly oppose your use of EDGY which is clearly just adding the 'y' sound to the end of our famous trademark EDGE," Landgell wrote. "In fact, we won a case against someone who tried to use EDGY so we are confident we would win should you try to do that. You need to stop infringing our trademark EDGE and select an entirely different [original emphasis] name for your game which does not even suggest our trademark."
Will you support Eurogamer?
We want to make Eurogamer better, and that means better for our readers - not for algorithms. You can help! Become a supporter of Eurogamer and you can view the site completely ad-free, as well as gaining exclusive access to articles, podcasts and conversations that will bring you closer to the team, the stories, and the games we all love. Subscriptions start at £3.99 / $4.99 per month.