The V&A's new exhibition offers an unprecedented look into the creation of video games
A quick look ahead of Saturday's opening.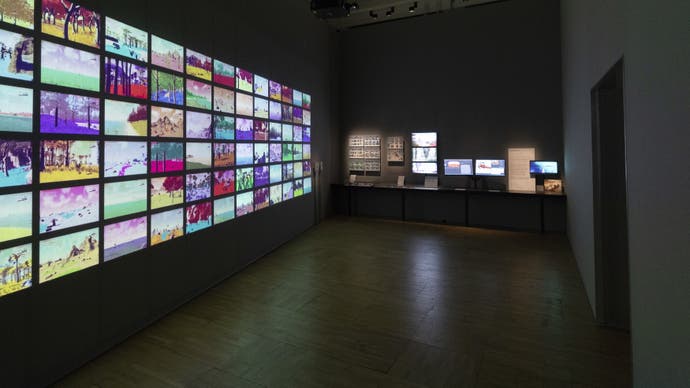 The V&A's new exhibition, Videogames: Design/Play/Disrupt, opens its doors tomorrow, and having visited the south west London museum earlier this week for a preview I can tell you this: if you've any interest in examining the artistry of this medium, or enlightening yourself or others as to what makes it exciting and so full of possibility, this is nothing short of essential. I walked out light-headed, stepping out into the grey light of a Knightsbridge early afternoon dizzy from it all.
There are three strands to the exhibition - as might well be self-evident from its title - with rooms dedicated to the potential of video games to touch upon social and political issues, another that shines a light on the communities that surround games and the playful two-way interaction between those parties, while of course there's an opportunity to play yourself in a room of surprising, pleasingly offbeat games (quite pointedly, there's no room for Pac-Man here) and an opportunity to play the brilliant Enviro Bear 2000 via a cabinet crafted from an unloved old Mitsubishi Galant.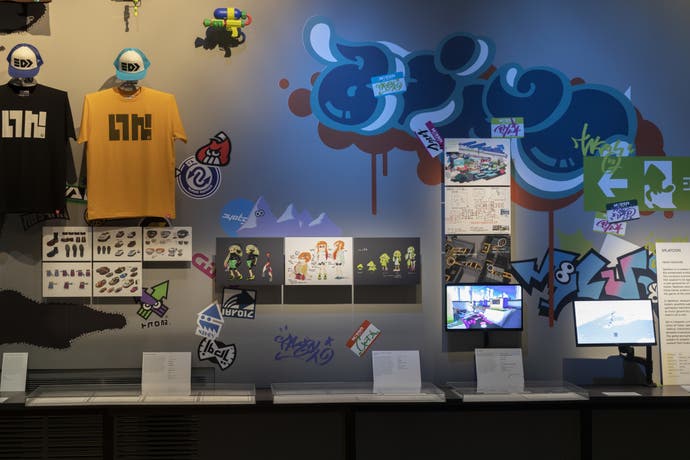 The section that touched me the most, though, was the one you'll first come across as you enter the exhibition. Collected under the title of Design, it's a run of small galleries, each dedicated to a particular game and each giving an unprecedented insight into the process behind each one. It's a fascinating privilege, and even as someone lucky enough to have stepped foot inside many of the world's greatest video game studios it provided a perspective more revealing than any quick tour of an office floor ever could.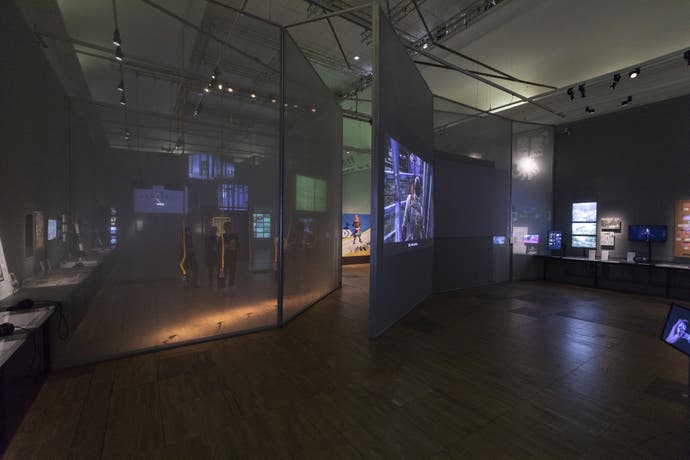 It's the physicality of it, I think, that makes it so powerful. Games are fleeting, ethereal things that only ever truly come alive in our hands, and that exist in a tangle of ones and zeroes, but here you see their genesis on nothing more complex than pen and paper. For Journey, Robin Hunicke's notebooks are laid out - their moleskines dog-eared and bursting, they look like they might explode in a flurry of scrawled-on paper at any point. There's more order elsewhere - a production spreadsheet meticulously charts Journey's emotional journey, marking its peaks and troughs and detailing all the art and coding required to help achieve them. Tale of Tales, meanwhile, contribute their manifesto, written out in printed verse on pieces of A4 paper that are neatly presented in plastic cases.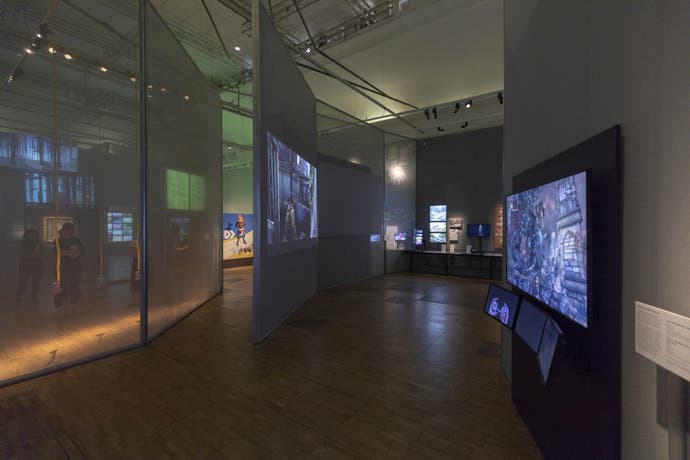 And there's more order to the notebooks of Neil Druckmann, a slightly less stately collection of Staples numbers that are filled with notes sketched out in in pencil (this is a man who clearly likes to live on the edge). A wall of Post-It notes used to map out The Last of Us is further proof that, beyond all the hardware, these are things that are born on stationery. From Software has some of the best stationery of the lot, of course - ring-bound notebooks that are full of artwork for Bloodborne, ring-bound notebooks containing sketches for Bloodborne's characters, dense biro scrawls that perfectly embody the Lovecraftian madness of Yharnam. And topping it all is the graph paper that serves as a blueprint for one of the studio's famously detailed levels, the Cathedral Ward etched in pen.
What a thrill it is to see these games at their most elemental, and to see the unmistakably human touch that ushers them into life. There's magic in how the V&A has illuminated a process that can seem all too distant and alien to many, and this exhibition should only help elevate understanding of the medium, to players both old and new.