SingStar Roundup
Vol. 3, Abba, Disney, boys and girls.
SingStar Abba
All the same features, gameplay modes, online options and niggly issues as you'll find in Vol. 3 are present here. The big difference, of course, is that all of the songs on the disc are by Abba. If you're not a fan, move along.
If you are a fan, you won't be disappointed by the song selection. All the big numbers are here - Dancing Queen, Waterloo, Mamma Mia, Voulez-Vous, Super Trouper, etc etc etc. It's even got Does Your Mother Know?, a song which would cause outrage amongst anti-paediatrician campaigners were it to be released today.
There are also some less familiar but excellent tracks, such as Ring Ring and Summer Night City. The PS3 version of the game includes five exclusive bonus songs, all a bit more obscure, all great and not all of the cheery old disco persuasion. There's Happy New Year, the most depressing seasonal song ever written ("May we all have our hopes, our will to try / If we don't we might as well lay down and die") and the fantastic The Day Before You Came, plus Head Over Heels, Under Attack and When All is Said and Done.
That's still only 25 songs compared to Vol. 3's 30, though. so they could have been a little more generous. Personally I'd have liked to see cult classics Eagle and Tiger, or perhaps When I Kissed the Teacher ("Gonna teach him a lesson all right"). Not to mention Dum-Dum Diddle (To Be Your Fiddle), which features the legendary couplet "And you're only smiling / When you play your violin". Oh, and Put On Your White Sombrero, for obvious reasons.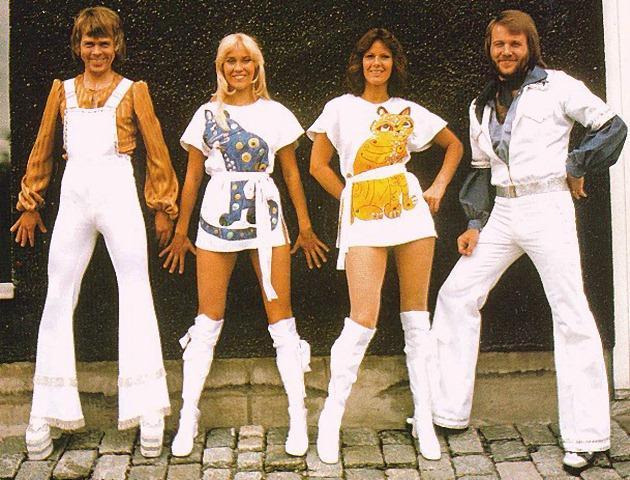 But you can't really complain too much with more than two-dozen songs to choose from and all of Abba's greatest hits included. Plus of course, you get the videos, which are almost invariably hilarious. The haircuts alone make SingStar Abba worth the asking price.
7/10
SingStar Disney
This one's for PS2 only, but they've still managed to squeeze 25 tracks and five medleys onto the disc. There are undoubtedly some absolute classics to choose from, including A Whole New World, The Circle of Life, Bare Necessities and Cruella de Vil.
Unfortunately, however, the majority of songs are pretty mediocre - think You Can Fly!, Beauty and the Beast and He's a Tramp. A few are downright rubbish, such as Peter Pan's Follow the Leader and Kiss the Girl from The Little Mermaid. Not to mention Son of Man from Tarzan. Two words: Phil Collins.
Of course, many SingStar discs contain a few stinkers. But SingStar Abba doesn't, and Disney has a similarly massive back catalogue to choose from. As a result the absence of classics and the inclusion of filler tracks is more noticeable. Where's When You Wish Upon a Star? Why nothing from Mary Poppins or Snow White? Phil Collins?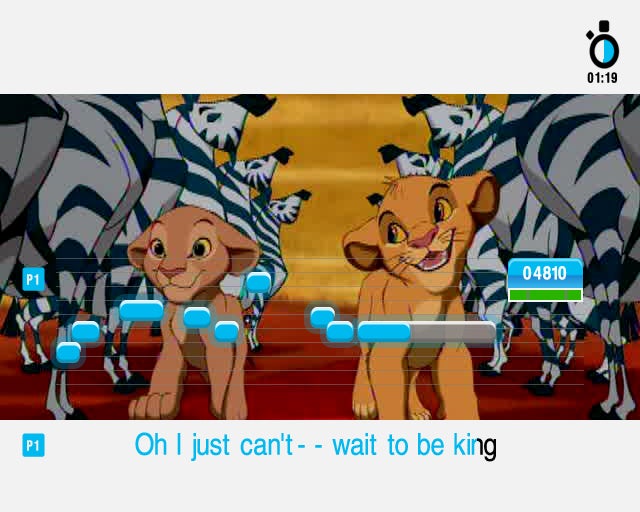 At least there's the usual selection of party games to choose from - pass the mic, battle and duet. The game works with the EyeToy camera, and there's a neat feature where you can opt to see special effects during your performance - these include Bohemian Rhapsody-style image multiplications, crazy pixellation and, my favourite, sparkles around moving objects. You can also play back your voice recording and play about with the SFX options to make your voice robotic, wobbly, echoey, squeaky or deep.
You can save your voice performances but not video, even if you're playing on the PS3. Also a word of warning: there's no backwards compatibility patch for this title yet, so if you own one of the newer PS3 units you won't be able to play SingStar Disney at the moment. Plus, the game doesn't work with the PlayStation Eye, only the original EyeToy. Hmph.
SingStar Disney isn't quite as good as it ought to be. At least there are songs from throughout Disney history - it's just a shame not all of them are classics, and some of them are clearly fillers. You probably won't mind that much if you're nine, though. Besides, you'll probably be too excited about the fact your voice has gone like a robot and you can make all sparkles go everywhere.
6/10
SingStar Boy Bands vs. Girl Bands
Another PS2-only title, but this one's aimed at a more mature market. You can tell by the way the special effects are called things like "vibrato" and "reverb volume" instead of "wobbly" and "echoey".
There are 30 songs this time, half by girls and half by boys. Once again there's a good mix of tracks from different time periods - Bros and Bananarama feature alongside McFly and Mis-Teeq. There's not much variation in musical styles, though; it's either chirpy dancefloor fillers or sloppy ballads. But then that's generally true of boy and girl band music, innit.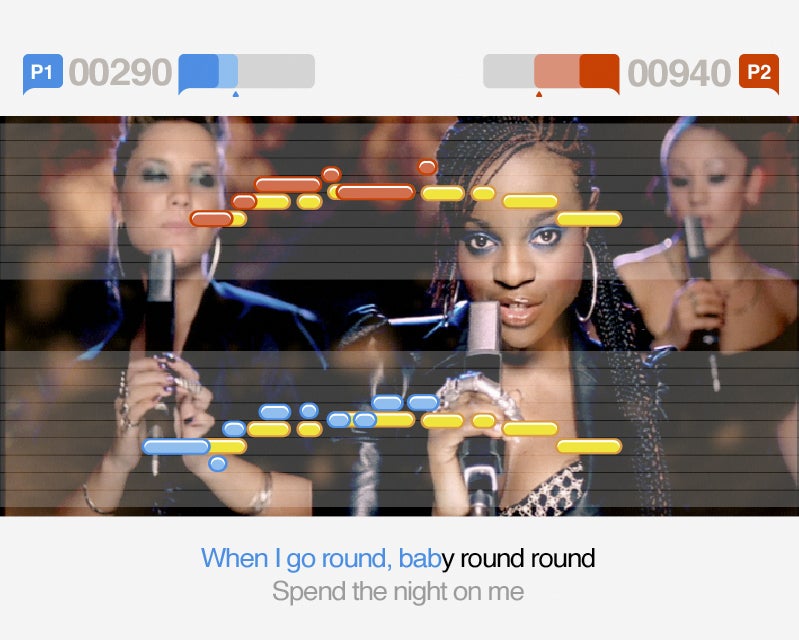 There are some retro favourites here, including Hold On by Wilson Phillips and the Bangles' version of Eternal Flame. New Edition's Candy Girl makes an appearance, and there are even golden oldies such as Leader of the Pack and Stop (In the Name of Love). Once again, some of the selections are questionable. Is Say You'll Be There really the best-remembered Spice Girls song, or the one most people want to sing? But who cares, to be honest, when you've got The Show by Girls Aloud, 5ive's Keep On Movin' and MmmBop.
There are PS3 camera and backwards compatibility issues here, just as with SingStar Disney. But the tracklisting is a bit better, with more classics and fewer fillers. True, SingStar Boy Bands vs. Girl Bands is not for everyone. In other words, it's not for anyone who hates "manufactured" bands because they don't write their own songs. Which, you could argue, is a bit like hating the actors in the Royal Shakespeare Company because they don't write their own plays. For those of us who worship Westlife, miss Mel & Kim and are gay for Girls Aloud, this is a great purchase.
7/10
Will you support Eurogamer?
We want to make Eurogamer better, and that means better for our readers - not for algorithms. You can help! Become a supporter of Eurogamer and you can view the site completely ad-free, as well as gaining exclusive access to articles, podcasts and conversations that will bring you closer to the team, the stories, and the games we all love. Subscriptions start at £3.99 / $4.99 per month.