Outside Xbox fixes Star Wars with video games
Plus GTA multiplayer and seminal soundtrack moments.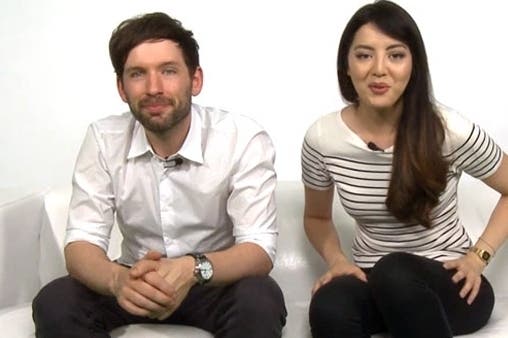 Hello Eurogamers and welcome to another selection box of the week's finest video treats from Outside Xbox. Bagsy the caramel one.
As part of YouTube's 'Geek Week', our Show of the Week eyes up the impending Star Wars trilogy, due to kick off in 2015. After the catastrophe that was the prequel trilogy, we reckon J.J Abrams et al should take their cues instead from the last three decades' worth of brilliant Star Wars games.
This week we also pondered a much underused technique in game design: scripted, often non-diegetic, licensed music. Or, if you prefer, that bit when an awesome, well-known song plays to accompany you doing spectacular things in a game. Here are our nine favourite moments where classic tunes and gameplay combine.
Finally, we're positively bursting with anticipation for more news about Grand Theft Auto Online, as teased by Rockstar in the last GTA 5 trailer. We already have an ambitious feature wishlist for Grand Theft Auto 5's online mode and all of our digits crossed.
For more, including some of the first Saints Row 4 co-op gameplay and the latest chapter in James Hills' State of Decay video diary saga, head to outsidexbox.com, or hit subscribe on the Outside Xbox YouTube channel to see videos the moment they go live. Otherwise, see you in the same place at the same time next week.