ECTS 2002 - Independent Developers Preview
ECTS Preview - some of the highlights we expect to see from independent developers at ECTS
ECTS isn't just about big name publishers - dozens of developers come to the show each year in search of funding, publishing deals and press coverage for their games. This year AMD will be providing a developer pavilion for companies to show off their wares, while some of the larger companies will have their own stands. Here are a few of the highlights we'll be seeing during the show...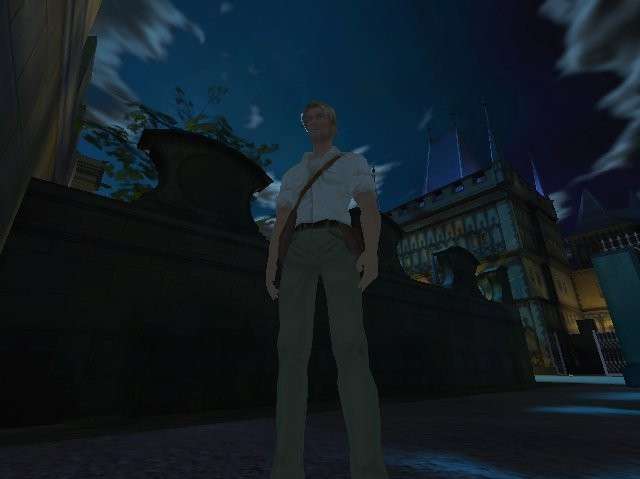 Broken Sword: The Sleeping Dragon
Proving that ECTS still gets its fair share of big premieres, British developers Revolution will be unveiling the long awaited third game in their million selling Broken Sword series at a press conference to be held during the show.
Due to hit the PC, PlayStation 2 and Xbox towards the end of next year, The Sleeping Dragon takes the popular adventure game series into 3D for the first time. Details have been fairly scarce so far, but all of that should change on August 29th when Revolution boss Charles Cecil demonstrates an early build of the game to the press, with a question and answer session to follow. Meanwhile middleware specialists Criterion will be lurking around to discuss the involvement of their Renderware technology in the project. Naturally we'll be there to bring you a full run down on how the game is shaping up on the Thursday afternoon.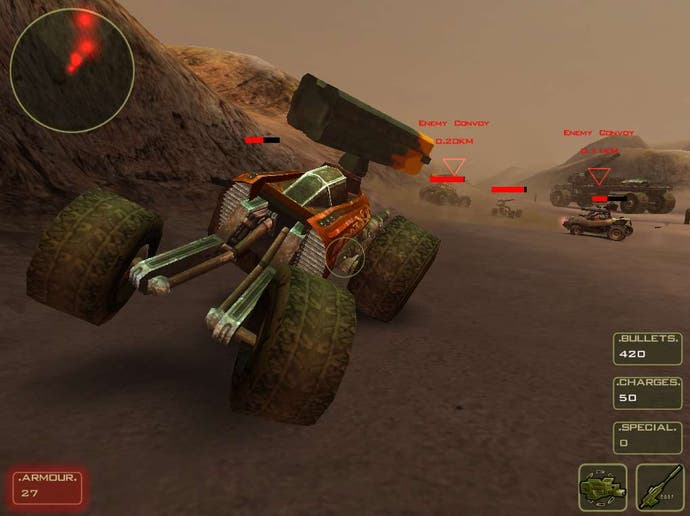 Bandits
Having developed Ballistics, probably the fastest sci-fi racer in the history of mankind (players have been clocked travelling at speeds in excess of 2000mph), Swedish developers Grin have turned their attentions to slightly more mundane vehicles for their next project.
Enter Bandits, a Mad Maxish action game in which players ride around a post-apocalyptic world in tanks, cars and buggies, all of them bristling with guns. Early screenshots of the game show intricately detailed vehicles and some nicely undulating terrain, and there's talk of varied missions to carry out and all manner of motorised mayhem to partake in. Grin will be giving us a taste of both solo and multiplayer action at ECTS, and we should have a full report for you on the Thursday evening.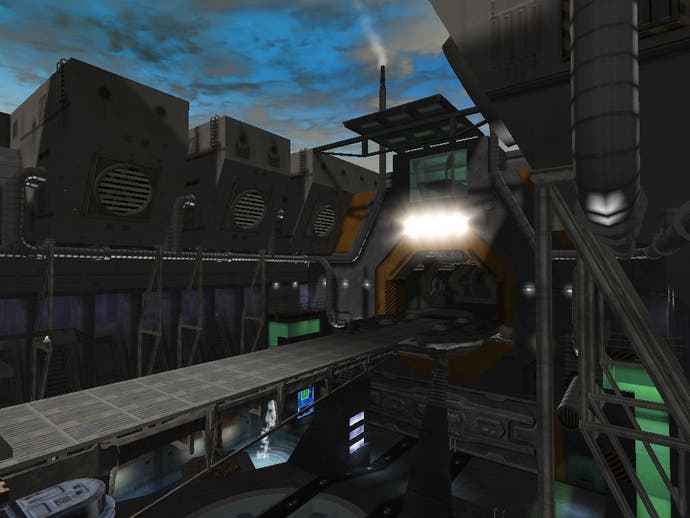 The Y-Project
Despite some recent cash flow problems, German developers Westka Interactive should be at ECTS this year to show off their Unreal engined action-adventure game The Y-Project. Set on a distant alien planet under attack from giant insects, the game moves beyond the traditional first person shooter formula by allowing more interaction with other characters and the environment, giving you two rival factions to choose between and varied approaches to solving the various tasks they set for you.
Thanks to their use of the very latest Unreal technology the game looks stunning, with stylish character models, highly detailed monsters and environments and impressive particle effects which aren't just there to look pretty. The early build that we saw way back in January was already looking promising, although there wasn't much in the way of action in evidence at that point, and we're looking forward to seeing how work has been progressing on the game in the meantime. Hopefully there will be more actual gameplay on show this time round, and we should have a full report for you some time on (you guessed it) the Thursday.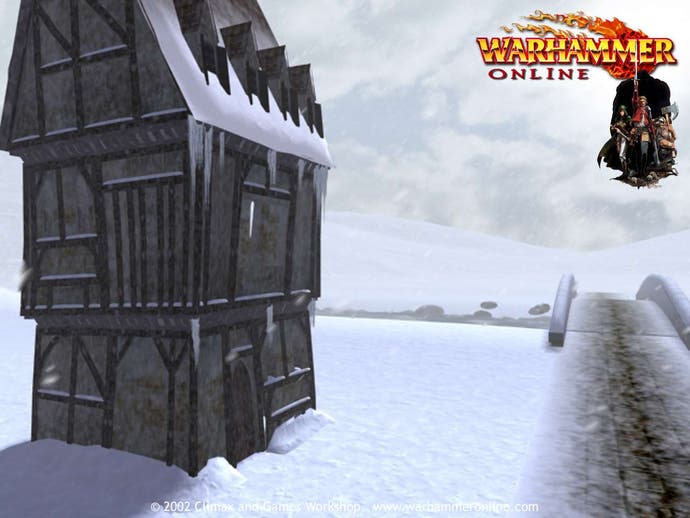 Warhammer Online
Nottingham's most famous export since Robin Hood is in the process of being turned into an online world, and some of the designers behind this ambitious project will be dropping by Earls Court during ECTS to let us know how work is progressing on the game.
For those of you with an aversion to lead figures, the Warhammer franchise has taken on gargantuan proportions over the last three decades, encompassing both table-top wargame and role-playing rule sets, along with a line of novels, several computer games and all manner of figurines, models and expansion sets. Obviously the Warhammer Online team has a huge quantity of back story, character designs and locations waiting to be woven into their world, which should help it to stand out from the ever-growing crowd of "me too" massively multiplayer fantasy role-playing games. Warhammer Online is still two years from release, but we should have a better idea of how things are shaping up on Friday.