Is Unreal Engine 5 really the best choice for the next Witcher game?
Digital Foundry on what CDPR gains - and loses - in the tech transition.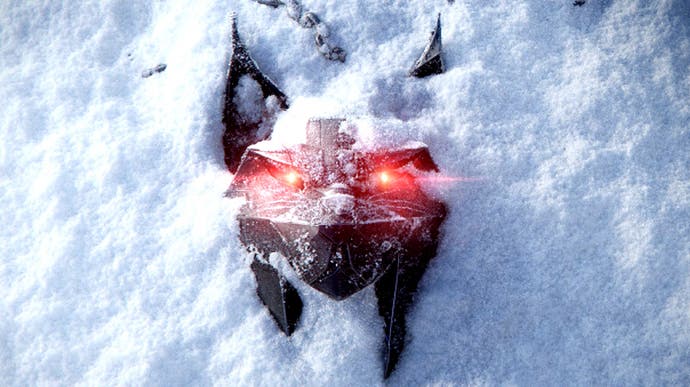 CD Projekt RED has officially confirmed the existence of a new title based on The Witcher. In an announcement that reveals no concrete information on the game itself, the focus is very much on technology. The firm's in-house REDengine is being mothballed in favour of Epic Games' Unreal Engine 5. CDPR talks of a 'multi-year strategic partnership... [covering] not only licensing, but technical development of Unreal Engine 5, as well as potential future versions of Unreal Engine where relevant'. In essence, CDPR has chosen to throw in its lot with Epic Games, even though core Unreal Engine 5 technologies are still at an early state, with the firm helping to shape the tech 'with the primary goal being to help tailor the engine for open-world experiences'. We're at the embryonic stages here as no development time frame or release dates are being shared at this time.
It's a seismic shift for the Polish developer, which has shipped all of its titles from The Witcher 2 onwards on its own engine - but to be clear, while the REDengine's days are numbered, it is still the core foundation of Cyberpunk 2077, so the upcoming expansion for that title will still be based on the same technology. Beyond that, however, it seems that Unreal Engine 5 is the future.
From the perspective of the staff members at Digital Foundry, this is not the best news and while it's clear that there are reasons why CDPR has moved on, the end of development on a hugely impressive independent engine is a blow. After all, REDengine in its various guises has produced a visually unique presentation that has undoubtedly helped to shape some brilliant games. Going all the way back to The Witcher 2, CDPR delivered a title quite unlike any other that genuinely pushed back barriers - a game that still looks brilliant today. Environment detail, lighting, character rendering and post-processing were well ahead of their time. The Witcher 2 launched during the PS3/Xbox 360 era yet from a technological perspective, it was a class apart, a generation beyond.
While it's clear that Cyberpunk 2077 has suffered from a range of technical problems, from our perspective, the PC version has always been performant and scalable, and always delivered the absolute state of the art in game visuals from day one. Bugs were undoubtedly an issue across the board, but the vast bulk of the technical problems centred on the last-gen console renditions of the game. Graphical aspects are inherently scalable - whether you're talking about features, the quality of those features or the native rendering resolution.
However, the last-gen consoles simply did not have the CPU and storage capabilities necessary in delivering a strong experience. Meanwhile, on PC, a modern CPU combined with an RTX GPU could deliver an impressive visual experience at 30fps minimum with RT features beyond what appeared in the game's actual next-gen patch for PS5 and Xbox Series X. Higher-end PC kit ups the resolution and the range of RT features you could run at a playable frame-rate and there's the sense that Cyberpunk 2077 will continue to scale going into the future - just like The Witcher 2 did back in the day.
The need to service the games machines of the past will not be a factor for the next Witcher title - likely several years away from release - so there are two key questions to consider in CDPR's decision to move away from independent engine development. First of all, why not continue to evolve the REDengine and secondly, what advantages does a shift to Unreal Engine 5 offer?
First of all, the perception that the REDengine in Cyberpunk 2077 is an evolution of the same REDengine found in The Witcher 3 should be challenged. On Twitter, ex-CDPR developer Bart Wronski lays it all out. 'Every game they dropped the whole engine, rewrote it from scratch hoping this time it will be better and work, but then due to crunch hacked the hell out of it with it not being maintainable or usable at all.'
Wronksi says that aside from some rendering systems, REDengine was effectively re-written from scratch between titles and goes on to suggest that the process of engine development would need to reset again moving from Cyberpunk 2077 to the new Witcher title. With that in mind, he considers moving to Unreal Engine 5 to be a good choice - and there are many good reasons why development should shift. It's built for flexibility, for scalability across platforms and it also grants CDPR access to an enviable 'brain trust' of technical talent. It's no secret that even the most successful developers have had recruitment issues in a world where many of the most talented engineers are increasingly gravitating to the likes of Epic, Unity and Nvidia.
In terms of the advantages of the shift to UE5, that should be pretty clear beyond the obvious workflow advantages, based on the showcase reveals of key technologies: Lumen, Nanite and Metahumans. Lumen is UE5's stunning real-time global illumination system, accurately simulating the properties of light bounce within any given scene. Nanite is the new geometry system developed by Epic that aims to effortlessly stream extreme quality assets at unrivalled levels of density with no draw distance 'pop-in' whatsoever. Meanwhile, the Metahuman tech is Epic's stab at delivering photo-realistic character rendering. The best and most recent showcase for all this technology is The Matrix Awakens demo, which presents almost like an interactive Blu-ray, in its scripted chase sequence at least.
The Matrix demo also serves to highlight another key challenge facing UE5 developers that may affect the new Witcher title. The technology jump delivered by Lumen and Nanite is immense, but it comes at a cost: performance. We must remember that the Matrix demo is exactly that - a demo - but in all likelihood, titles that use both of these key technologies may target 30fps rather than the 60fps that has come to dominate the current-gen gaming landscape. While the upgraded rendition of Cyberpunk 2077 for Xbox Series X and PlayStation 5 didn't quite deliver the bulk of the PC experience as we had hoped, at least its 60fps mode looked good and played well. Hitting that same level of performance in UE5 is likely to require a very high-end PC.
CDPR's arrangement with Epic Games seems to be more than just a mere licensing deal, however. CDPR's statement talks about a collaboration with Epic Games 'with the primary goal being to help tailor the engine for open-world experiences', which highlights a key point about UE5 in general and its potential application in a Witcher title specifically: the fundamental systems at the heart of UE5's innovations are still in development.
The Valley of the Ancient demo, for example, highlighted that expansive worlds were possible, while The Matrix Awakens' city focused on the strengths in procedural generation in making those worlds more easy to create. However, nothing we've seen on Unreal Engine 5 yet resembles the kind of environments seen in the Witcher series. Castles, cities, quarries and deserts wouldn't be an issue, but as far as we're aware, Epic Games has yet to solve the issue of integrating non-opaque objects into Nanite, nor skinned geometry. To translate that into plain English, elements such as trees, foliage and characters would need to be rendered in the traditional way in a separate pass to Nanite, subject to the kind of draw distance pop-in and other limitations we see in games today.
That's just the tip of the iceberg in terms of the kind of systems required for an open world game, and it'll be interesting to discover whether the collaboration between Epic and CD Projekt RED sees the kind of skill and expertise that built Cyberpunk 2077 and The Witcher feed back into technologies that will benefit all Unreal Engine 5 developers. That may be what's implied by the concept of a partnership and would distinguish this kind of arrangement from, say, a project like Housemarque's Returnal - where UE4 was the foundation, but the final game was heavily customised with the Finnish studio's in-house technology.
The stage is set for the next Witcher game, but we can't help but feel sad about the end of REDengine (or perhaps, the REDengines in the plural). It's a shame because fundamentally, diversity in core technologies results in visually distinct games that can propel visuals into new and exciting territory: Cyberpunk 2077 on PC topped our list of the best game graphics of 2020 - and rightfully so. Visually, it's streets ahead of any Unreal Engine title released to date, though obviously UE5 is a different kettle of fish.
We're moving into uncharted territory with this new tech, but what's clear is that this is one more step towards a homogenisation of game technology - advantageous in so many ways, but also worrying in an industry that thrives on new and diverse ideas and techniques. The best case scenario? The new Witcher game retains the identity of a CDPR title but fully taps into the potential offered by Nanite, Lumen and Metahuman technology. These are all exciting features, but still in flux - and maybe their deployment in a game of this stature will pay off for both Epic and CD Projekt RED, while potentially raising the bar for all UE5-based developers.