Face-Off: Naruto Shippuden Ultimate Ninja Storm 4
Animania.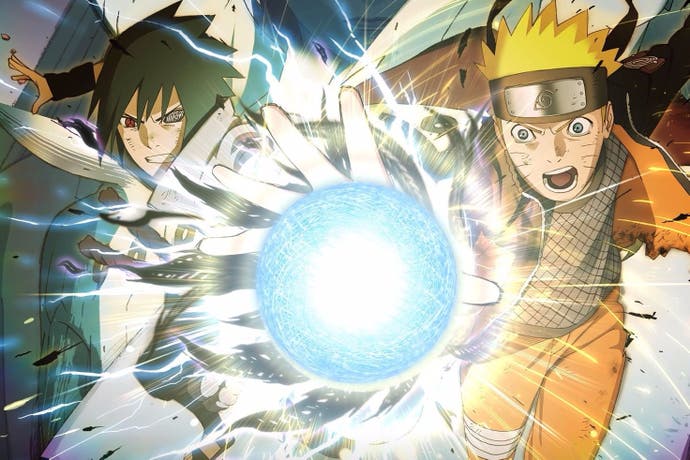 As a conclusion to the long-running Naruto saga, Ultimate Ninja Storm 4 delivers plenty of content for dedicated fans of the series. Over 100 playable characters appear in this latest release, while enhancements include tag-team fighting, clothing/weapon damage and wall-running in addition to a variety of different gameplay modes. It's a pretty comprehensive package but the situation is less impressive from a technical perspective, where developer Cyber Connect 2 could have done more to take advantage of the latest console hardware.
The target frame-rate is solidly in 30fps territory, while performance issues can distract on both consoles. On the whole, there's a sense that we're seeing something of a 'safe' upgrade over the last-gen entrants in the series, rather than a title that takes advantage of PS4 and Xbox One to their fullest extent.
In terms of the fundamentals, both PS4 and Xbox One resolve full 1080p resolution, combined with crisp texture work and a high level of anisotropic filtering that allows the art to remain clear at both long distances and oblique angles. Along with plentiful use of alpha transparencies for magical attacks, a depth of field effect and a crude frame-blending motion blur implementation add some cinematic flair to the proceedings while also enhancing the intensity of fast-paced scenes. The use of post-process anti-aliasing also results in a clean look to characters and environments, with only a few mild jaggies appearing around sub-pixel imagery and finer cel-shaded edges.
The solid image quality makes the most of the core assets, while the use of hand-drawn textures gives the game a distinctive animated feel that remains faithful to the source material. Paired with the 1080p pixel count, the rustic Japanese villages and colourful fighters stand out with much greater clarity compared to their last-gen counterparts and the visual experience is very, very close on both consoles - and indeed PC. Shadow quality is the only point of differentiation here, with these elements appearing darker and better defined across characters and dynamic objects on PS4, though this isn't always clearly visible in every scene.
With PC, we're looking at a straight port of the console code with no tangible upgrade in graphical quality. Anti-aliasing options are limited to either FXAA or no AA at all, while motion blur and glare are selectable toggles. Shadow quality at high (maximum settings) is also mostly a match for the PS4 game, though banding artefacts are often displayed across the environment, which are not present on console. Lowering shadows to medium doesn't make much of a difference, leading us to believe the effect is somewhat bugged.
In terms of performance, the move to current generation consoles gives Cyber Connect 2 more room to play with in terms of higher frame-rates as well as increased resolution. However, there's the sense that the developers have not attempted to push the envelope here: while resolution and effects work is boosted beyond last-gen standards, frame-rates remained capped at 30fps in-line with previous Naruto titles on Xbox 360 and PS3.
The knock-on effect is that the fast and furious battles lack the silky fluidity we see in the likes of Street Fighter or Tekken. Dramatic camera movement and constant shifts in character positioning across the 3D plane highlight judder on both consoles as battles heat up, while controller inputs aren't quite as crisp as we'd like to see in a fighting game.
Of course, this won't be surprising to fans of the series, where 30fps has been the standard since the original GameCube release. The simplistic combat system and fairly relaxed timings allow for enjoyable gameplay, although latency and motion would certainly benefit from a faster 60fps update. However, given the relatively low frame-rate it is surprising to see both consoles struggle to maintain a consistent level of performance, with PS4 and Xbox One exhibiting issues in different areas. Alpha-heavy scenes see both consoles hit hard for short bursts, leading to temporary slowdown when magical attacks are unleashed. This partially takes the sheen away from the outlandish battles that separate the Naruto titles from traditional fighting games.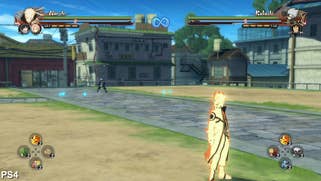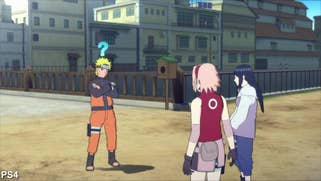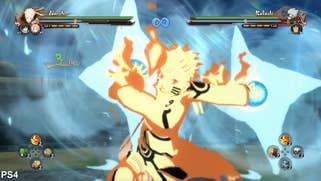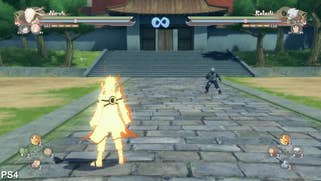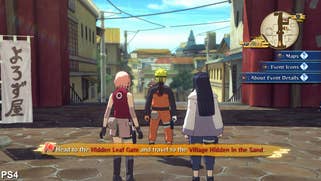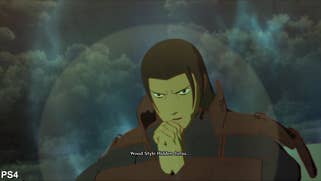 On the flip-side, performance is more solid on PS4's adventure mode. Here we are given room to explore locations while taking on quests and battling enemies in a world set after the events of the main story - a nice distraction from non-stop fighting. Frame-pacing issues remain on PS4, but performance drops occur less frequently than Xbox One and this translates into less jarring movement when traversing more populated areas of the game. Gameplay is smoother and exploring the environments simply feels more satisfying. By comparison, there are sub-25fps drops in this area on Microsoft's console, impacting these quieter moments of the game.
Outside of demanding scenes, performance is considerably more stable, though not completely free from issues. Both consoles hit the desired 30fps for extended periods, although the experience is slightly smoother on Xbox One owing to a more consistent 30fps lock. Consistency is the problem on the PS4: frame-pacing is off, with frame-times switching between 16.67ms, 33.33ms and 50ms for short durations during battle. This causes judder that is noticeable during camera pans, along with a brief sensation where button presses and analogue stick inputs feel a little off. As performance is only impacted for short periods it's not a deal breaker, but it definitely adds to the feeling that Cyber Connect 2 aren't handing in an experience that will satisfy high level players and more serious fans.
The PC version - just like previous series entries - is capped at 30fps, with v-sync permanently disabled, meaning a constant tearing is present on-screen - but this can be sorted via a forced v-sync engaged via the GPU control panel. Regardless, the sheer lack of scalability in the game is breathtaking: there's no way to overcome the 30fps limit and resolution selections are limited to just 720p and 1080p. Even with this remarkable lack of in-game selectables, there's still the sense that the game's hardware requirements are too high. Despite the 30fps limit, an overclocked GTX 750 Ti can't handle a consistent 1080p30 - we need to move up to the more capable GTX 950 to get the job done.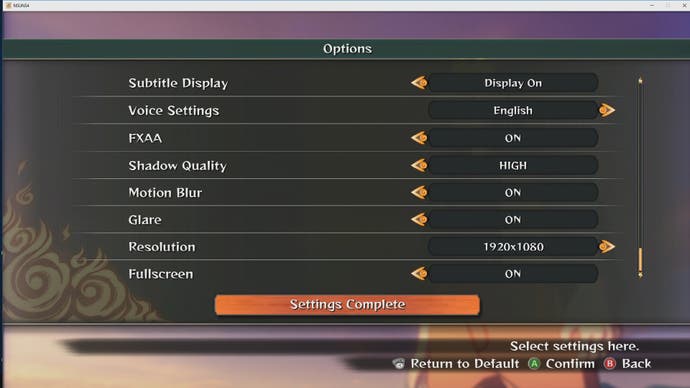 Naruto Shippuden Ultimate Ninja Storm 4 - the Digital Foundry verdict
As the grand finale to the core series of Naruto games, Ultimate Ninja Storm packs in lots of content and gameplay tweaks that should keep fans coming back once the main story is finished. From a visual perspective, the game comes across as a little lacking for a title released two years into the current console generation but arguably, adherence to the aesthetic of the source material inherently limits the visual ambition of the game. Instead, the generational upgrade is focused around native 1080p visuals and more complex artwork that adds more refinement over previous titles in the series. In this respect, aside from some minor variations in shadows, all three versions are very much alike.
Right now the PS4 version perhaps offers the better experience across a general run of play; the frame-pacing issues are less noticeable than the large drops in smoothness during adventure mode on Xbox One, though both could benefit from more stable frame-rates when under load. The current day one patch (version 1.02 on PS4) improves online stability, but we live in hope that Cyber Connect 2 will get around to addressing performance in due course.
Through sheer brute force and almost by default, the PC version offers the best experience but it's a disappointing barebones port that fails to take advantage of the platform in any meaningful way. The artificial 30fps limit continues to infuriate, resolution is limited to just 720p and 1080p (even if you possess a higher resolution display) and the lack of in-game v-sync is perplexing. The fact that we can top out this game at 1080p with a budget card like the GTX 950 says it all really - there's very little scalability here, and while the consoles are under-utilised, PC feels positively neglected.