Tom Clancy's HAWX
Winging it.
On Xbox 360 (the version reviewed), overall impressions of the graphics remain highly favourable throughout, especially in light of Ubisoft's attempts to run the game at a full-on 60fps with anti-aliasing set to the max. There's sporadic jerkiness (especially evident with the thankfully-not-used-much cockpit view) but the overall impression is that it looks smooth and the control response is crisp and effective.
You can expect a comparison with the PS3 version in the next Eurogamer Face-Off. But based on what we've played of the demo (check out the tech analysis over on the Digital Foundry blog), initial impressions are that it's another decent conversion from Ubisoft: better than 360 in some places, worse in others.
Online options include a drop-in, drop-out co-op mode that sees the single-player campaign mission segue into quad-gamer mayhem - something I enjoyed it a great deal. There's a real sense that you and your wingmen are up against impossible odds. While a co-ordinated strategy reaps obvious dividends, going your own way Maverick-style remains a viable option; not a bad thing when so many online games see you teamed up with a bunch of non-communicative strangers.
While this doesn't make for an experience with a massive amount of depth, there's a real sense you're taking part in a larger-scale conflict. Supplementing this is the 16-player Deathmatch mode: fun as far as it goes (especially with the mode-specific support weaponry) but an option with limited longevity.
The good thing about the online options as they stand is that any kill in any mode counts towards your XP total. As in Call of Duty 4, the more points you have, the more prizes you have access to: in this case, bonus planes to fly and more weapon payload configurations. There are 40 levels to attain, and a run-through of the single-player game in normal mode got me up to level 20.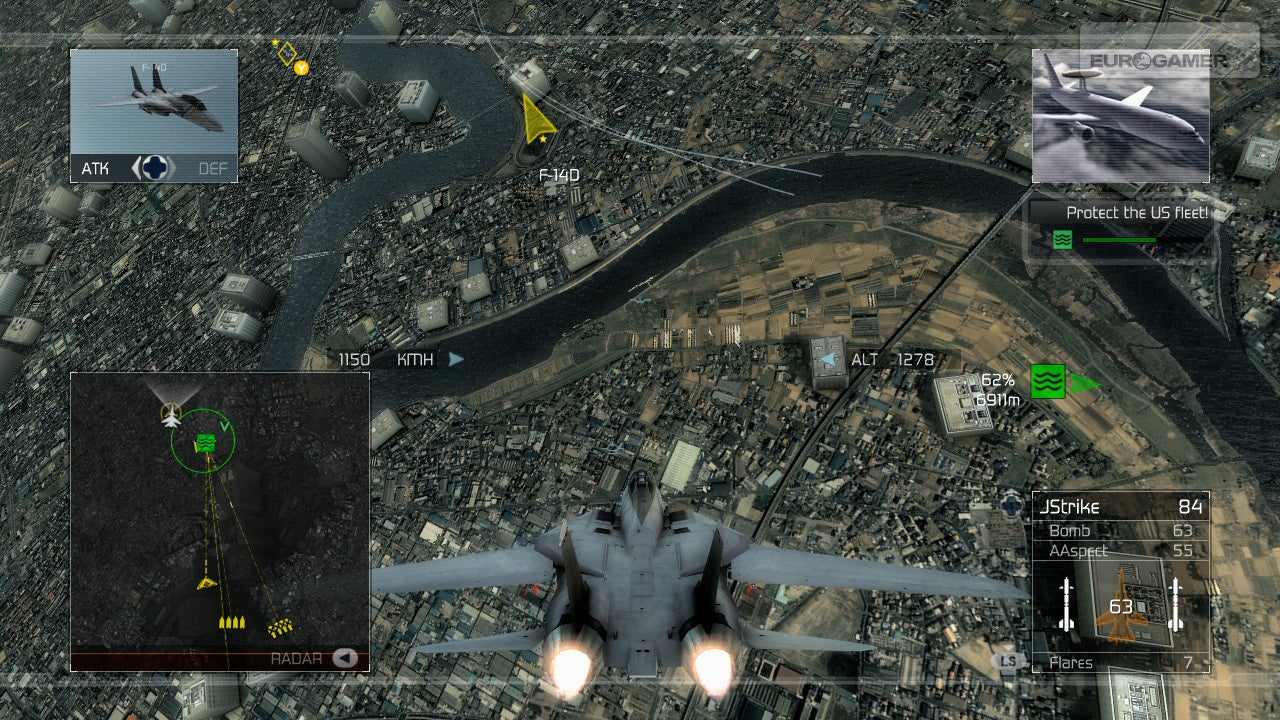 Although online is very entertaining, you can't help but feel that it could've offered so much more. The player vs. player options are limited (although at least one more gameplay variation is coming via DLC along with bonus plane packs), and a full-on HAWX vs Artemis spin on the campaign mode is sorely missing.
The more you play HAWX - whether online, or in single-player - the more you get the sense that although it has the nucleus of something special, there is a huge amount of potential yet to be realised. First up is the vast array of planes and weapons selections on offer. All good, and satisfying to unlock, but the default plane and payload options are always more than enough to take down the threat of each campaign.
There's no sense of there being much of a tangible advantage in gaining all this extra stuff. This is a shame because it's the key to the game's longevity - the single-player campaign is over quickly (around 8-10 hours in normal mode) and it should be the lure of further unlockables that brings you back.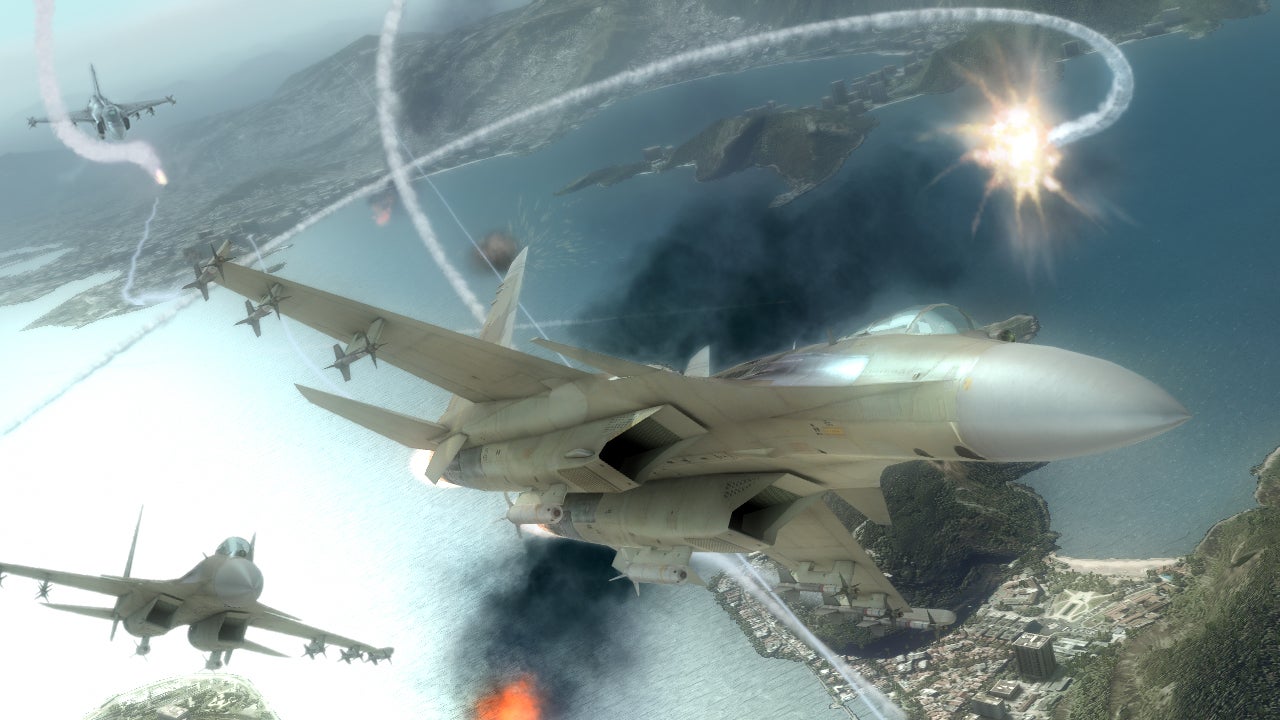 The planes themselves are also much of a muchness, exhibiting little in the way of unique features. I'd expect the F-117 stealth fighter to handle like a dog, but it doesn't. I'd also expect it to be somewhat immune to radar, but it isn't. Any and all of the stealth fighters in the game seem to act very similarly to the more standard aircraft. Bearing in mind the decades of technological advances in the various aircraft HAWX offers, this is a surprise and a disappointment. The Clancy franchise should be synonymous with tactical depth and intelligent gaming, but here the gameplay feels homogenised and dumbed down.
Take HAWX for what it is, not what you want it to be or what it could have been, and you have a game that's certainly enjoyable to play, especially online. Ace Combat fans will love it, so it's a good job this title is compatible with the Namco game's bespoke flight sticks.
But in essence, HAWX is a victim of the high standards set by the other titles in the Clancy franchise. Games such as EndWar and Ghost Recon manage to strike a balance between being fun to play, while offering real challenge and depth of gameplay. This game doesn't, and as a result it's hard to recommend it as a must-buy.
Will you support Eurogamer?
We want to make Eurogamer better, and that means better for our readers - not for algorithms. You can help! Become a supporter of Eurogamer and you can view the site completely ad-free, as well as gaining exclusive access to articles, podcasts and conversations that will bring you closer to the team, the stories, and the games we all love. Subscriptions start at £3.99 / $4.99 per month.