Fist of the North Star: Ken's Rage
Hokuto (yes and) no Ken.
The most gratifying are the Signature Moves which draw upon the series' heritage of outlandish techniques. They require nothing more than a button press and a few stocks of your Spirit Gauge, with the consequences ranging from Kenshiro's iconic Hundred Crack Fist to Shin's Thousand Puncture Hand. Hyper Signature Moves also tie into the secondary Focus Gauge and include the Fist of Penitence, which, rather than a sorrowful heart-to-heart, actually results in Kenshiro jamming his thumbs into his opponent's head.
If the explosive nature of Hokuto Shinken isn't your thing, Ken's Rage also lets you play as other characters from the North Star saga. These are split into three styles and include Kenshiro, Roah and Toki for Hokuto Shinken; Rei, Shin and Thouzer for Nanto Seiken; and both Jagi and Mamiya listed under Special.
The Hokuto characters generally tend to excel at singular combat with highly damaging attacks which can put enemies into a Meridian Shock state, further increasing the damage they take. Nanto is more focused on aerial combat and effective crowd control, with each practitioner having access to the Timely Strike. This overpowered counter puts your opponent into Spirit Shock while netting you a temporary, yet godlike, attack boost.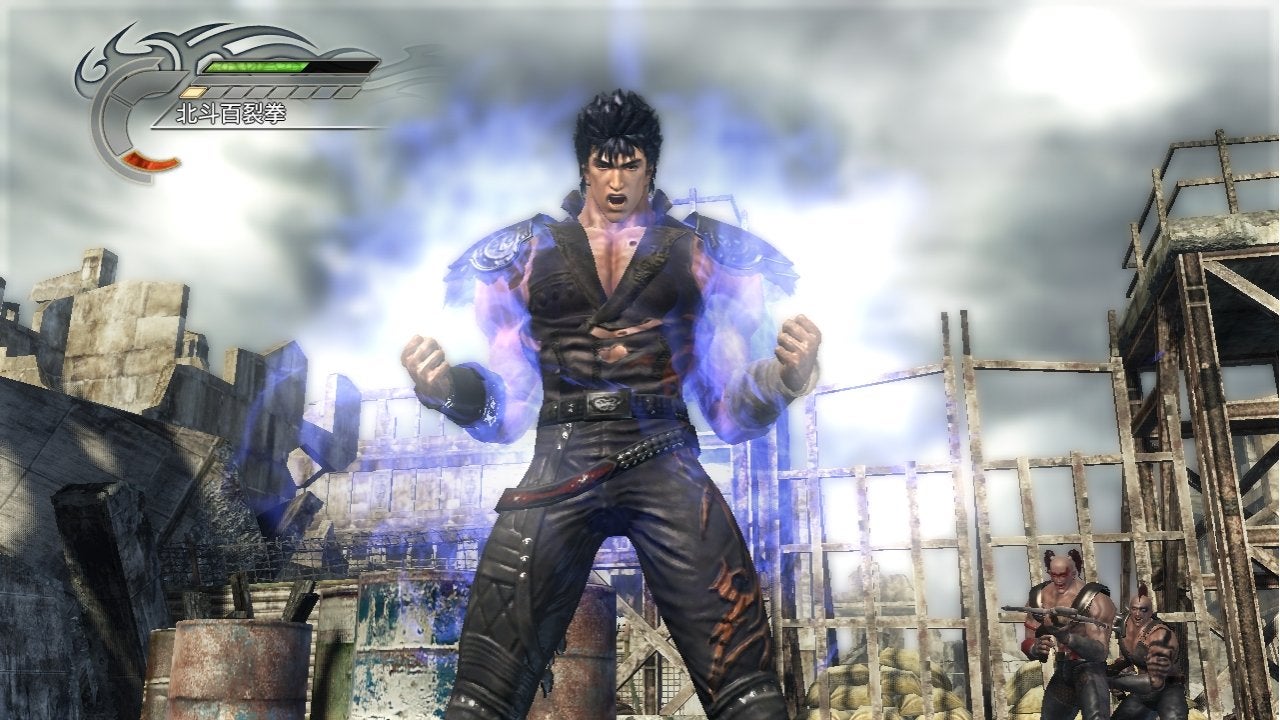 As they go about their butchering, the characters earn Skill Points which power up their attributes and unlock Signature Moves. This currency can also be spent on various augmentative Skills which range from tripling the effect of recovery items to shortening the charge time for Strong attacks. As a levelling-up system, it works well by layering on the new techniques at regular intervals.
But if Ken's Rage has one flaw, it's that it never really succeeds in communicating that sense of macabre magnificence. You can plough through the foot soldiers with ease, and yes, some of the boss fights are fittingly epic – but the clunky combat often feels at odds with the breakneck martial arts the series is known for.
It doesn't help that all the levels appear to have been constructed from the same box of rubble. And while Kenshiro and company make the jump from manga to console in style, the same can't be said for their identikit enemies, who appear to be the aftermath of a photocopier bomb going off in a cloning facility.
On a positive note, Ken's Rage does offer many hours of gameplay for those with the inclination to see everything. In Legend Mode alone there are five character storylines which take multiple hours to finish, and for those who are loath to wipe the smile from Amiba's face for the umpteenth time, Omega Force has even included a new Dream Mode.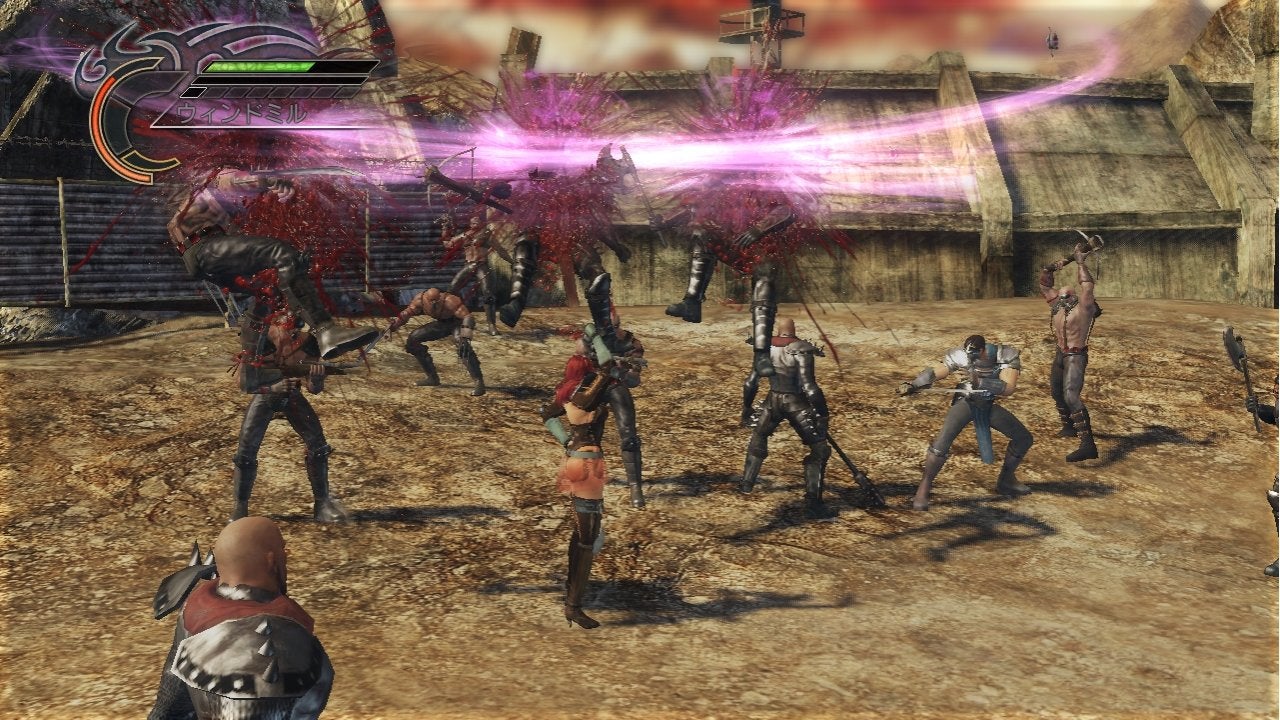 This takes the form of eight "what if" scenarios and switches the gameplay from isolated brawls to large skirmishes as opposing forces vie for control of the map. It's classic Dynasty Warriors, and although it can get monotonous, it's nonetheless an intriguing addition which offers a solid alternative to the locked narrative of the main story.
For me – a North Star fan who used to own a Fighting Mania cabinet – rating Ken's Rage is a conflict. On the one hand, it's a competently built homage which treats the source material with a certain degree of reverence; on the other, it does nothing new, and when compared to the likes of Bayonetta its combat is practically archaic.
There's always been the potential to turn North Star into a revolutionary game – one in which unfathomably powerful martial artists break bones and shed tears – but for Omega Force and Ken's Rage, the benchmark was never set higher than a Kenshiro-themed Dynasty game.
If you have any love for the manga, feel free to add the final scar to the tally. For everyone else, this is just an old-school brawler that's partial to shouting ATATATATATATA. Because you're already dead.
Will you support Eurogamer?
We want to make Eurogamer better, and that means better for our readers - not for algorithms. You can help! Become a supporter of Eurogamer and you can view the site completely ad-free, as well as gaining exclusive access to articles, podcasts and conversations that will bring you closer to the team, the stories, and the games we all love. Subscriptions start at £3.99 / $4.99 per month.