App of the Day: Android Humble Bundle
Charity begins on your phone.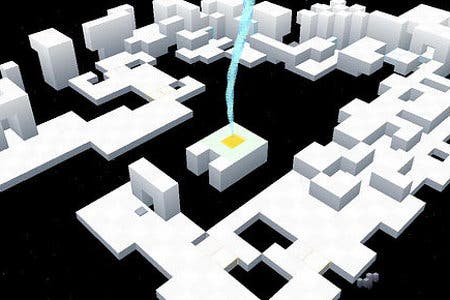 Since its inception in 2010, the Humble Bundle series has raised over $10 million, a large portion of which goes to hard-working charities and organisations such as Child's Play and The American Red Cross. It's easy to put this encouraging level of success down to the thoroughly worthwhile nature of the venture, and while we don't doubt for a second that the average gamer has a conscience, it's very likely that the incredibly high standard of product in each bundle has also had some bearing on its popularity.
The Humble Bundle has now reached mobile platforms, with Google's Android playing host to the first instalment. Included in the set is Anomaly: Warzone Earth, described by many as 'reverse tower defence' and boasting some sumptuous 3D visuals. There's also Mobigames' cube-based brain-teaser Edge (yes, that Edge), as well as Edge Extended, an expanded version of the original. The core selection is rounded off by the supremely trippy Osmos, which showcases a delicious ambient soundtrack and inventive use of your phone's capacitive touch-screen.
As has been the case with the other bundles, buyers are permitted to pay whatever amount they wish for this collection. However, should you decide to pay more than the current average spend, then you unlock the bonus game, the blissfully wonderful physics puzzler World of Goo. 2D Boy's poster child for indie development has already won hearts and minds on WiiWare, iOS and PC; its inclusion here is the icing on an already scrummy cake.
What's truly astonishing about this selection of games is their incredible high quality and their overall freshness. Anomaly: Warzone Earth and Osmos HD only launched on the Android Market last month (the former being exclusive to the Amazon App Store since December 2011), with price tags of approximately £2.50 and £3.20 respectively. Mobigames' Edge costs just under £2, while bonus offering World of Goo is the most expensive of the lot, costing a princely £2.99. To make an already unbelievable deal even sweeter, purchasing this bundle also grants access to the PC, Linux and Mac versions, as well as downloadable soundtracks.
If you're an iPhone owner then you may well be wondering when you're due a slice of Humble Bundle pie, but you probably shouldn't hold your breath. It's Android's ability to side-load applications which has allowed it to host such a package - something iOS can't do at the moment. Unlike Apple's platform - which only permits downloads from the official App Store - Android can install non-Android Market applications. You'll need to enable this feature before downloading the Humble Bundle, but there are helpful instructions on the official site if you're unsure of the procedure. In future, a dedicated Humble Bundle app is promised, which will allow users to properly update their games to the latest versions should the respective developers update them with new features, bug fixes and content.
Given the noble nature of this bundle, Humble Bundle for Android is an easy recommendation, but even if the charitable element of the collection is put to one side for a moment, it's impossible to escape the fact that this pack is an absolute steal. These are some of the most polished and playable games on the Android Market right now, and that should hopefully urge you to donate as high a figure as possible when you reach that checkout screen.
App of the Day highlights interesting games we're playing on the Android, iPad, iPhone and Windows Phone 7 mobile platforms, including post-release updates. If you want to see a particular app featured, drop us a line or suggest it in the comments.