Zynga racks up $1.37 million security bill for threatened billionaire boss
Mafia wars?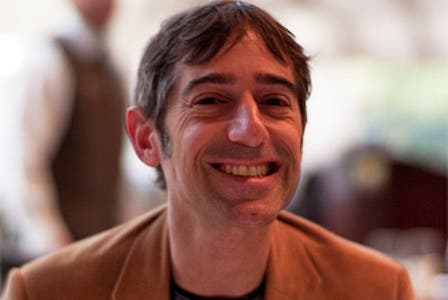 Farmville developer Zynga has spent over $1.37 million (£862,000) on personal security for boss Mark Pincus and his family following a series of threats.
What are the source of the troubles? A danger of disgruntled rival developers taking retribution against charges of game cloning? No.
Pincus was previously the victim of stalking by a Russian ex-stripper and amateur filmmaker named Vera Svechina. Pincus won a restraining order against Svechina earlier this year on the grounds of "a credible threat of violence".
Svechina had contacted Pincus by email, left him voicemails and written about him on her blog, where she claimed the idea for Zynga originated with her Russian family and alleged that Google's co-founders were responsible for the death of her father.
Svechina is now believed to have broken her restraining order, prompting further action by Zynga, The Wall Street Journal's Market Watch reports. Expenses included new home security systems for Pincus. The financial category of personal security can also cover Pincus' use of private aeroplanes.
While spending money on the security of its CEO is not unusual, the amount Zynga has spent puts the CastleVille creator in line with companies such as US Defense contractor Lockheed Martin.
Casual gaming giant Zynga recently hit the headlines after buying Draw Something developer OMGPOP for a cool $210 million (£132m). CEO Mark Pincus alone is worth $1.8 billion (£1.1bn).