Zeno Clash 2 video details numerous enhancements
UPDATE: Out on EU consoles "later in May at the earliest."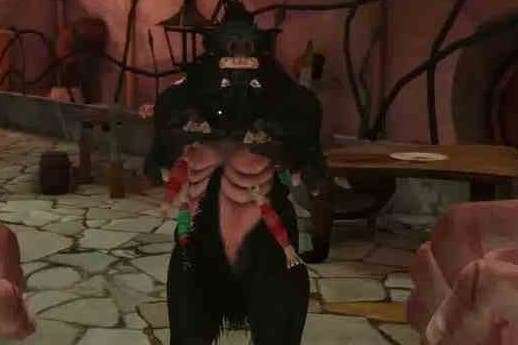 Update 2: Sadly Atlus has responded that Zeno Clash 2 won't arrive on EU consoles until "later in May at the earliest." Boo-urns!
Update: A recent e-mail advertisement for Zeno Clash 2 has listed the 30th release date as being applicable to both Xbox 360 and PS3 as well as Steam. This appears to refer to the North American PSN release, so it will likely hit XBLA in both NA and Europe on Wed, 1st May. [Editor's note: The marketing materials are misleading and in fact the release date only refers to the Steam release. The console versions are still to be determined.] We're still looking into whether it will arrive on the European PSN this week too.
Original story: ACE Team's sequel to its surreal dadaist first-person brawler Zeno Clash is due out next week PC, but in the meantime the developer has comprised a video detailing its numerous additions since we last set foot in Zenozoik.
For one, areas will be much larger with a day/night cycle and an emphasis on exploration and side-quests - a major change from Zeno Clash's aggressively linear corridors. You'll also be able to summon allies to help you in battle.
Your arsenal has been expanded as well with new moves like a reverse kick to prevent enemies from smacking you from behind.
Elsewhere, there's an optional pixelated "retro" filter, in case you want the game to look like it was made in the early-mid 90s.
Zeno Clash 2 is due out next week on Steam for £14.99 / $19.99, while pre-orders are 10 per cent off and come with a copy of the original Zeno Clash. XBLA and PSN versions are also in the works, but release dates for these have yet to be announced.